One of Richmond County's newest corporate citizens has presented scholarships to four students at Augusta Technical College (ATC).
The financial aid from Aurubis Richmond, LLC came through its Women4Metals program. The goal of the program is to attract more women to the metal industry while filling more expert and leadership positions with women.
Aurubis started the program in 2019 and in 2022 invited other companies and organizations in the metals industry to participate.
"The whole idea was to bring more awareness to the industry, because the metal industry is now generally a male-dominated field, but it was time to break that through. And I think it's a great initiative," explained Karin Borer, Aurubis finance director.
The four scholarships total $10,000, with each of the students receiving $2,500 for their education.
Sherrie Bishop, Human Resource Training Manager at Aurubis, said supporting students at ATC is one way the company wants to demonstrate it will be part of the local community.
"We are trying to get involved in the community, get our name out there in the community, represent Aurubis and those STEM (Science, Technology, Engineering, and Math) careers, and hope that it will introduce them into the metals industry," she said. "But we also wanted to help the students because there was a need. When we reached out to the ATC team, several students were falling a little bit short of the funds. So Aurubis wanted to make sure that we're not just a good business partner for the college, but also for our children in our community."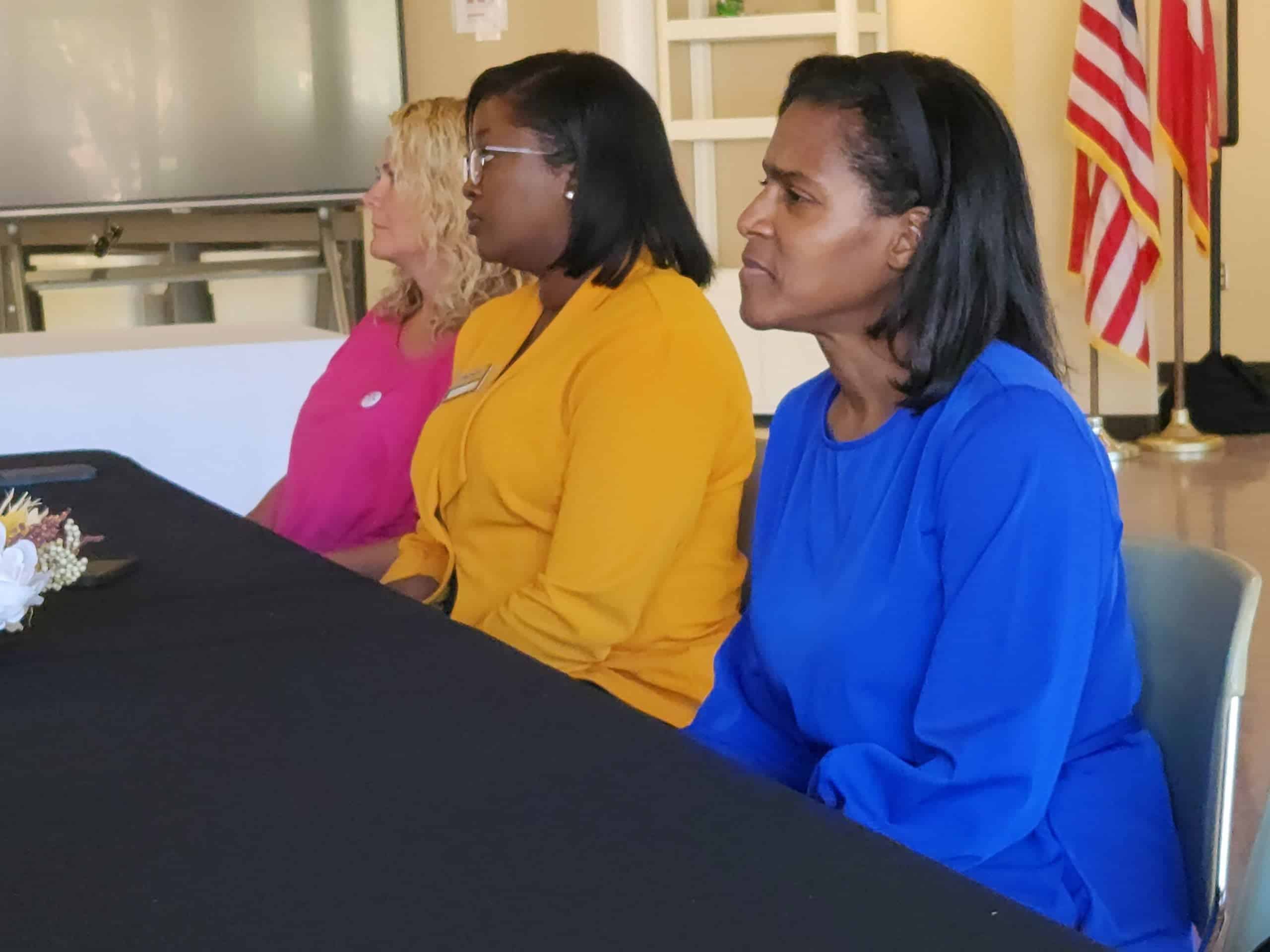 One of the recipients, Shawn Wilson, had been a stay-at-home mom with seven children. With her oldest now studying at Harvard, and sisters who are scoring achievements in their careers, she decided it was time to enter the workforce. The $2,500 scholarship will help make that possible as she takes cybersecurity classes at ATC.
"It means that I'll be able to afford college because other than that, I wouldn't be able to attend. I'm very grateful for the scholarship, she said. "I'm online and it's a challenge, but I'm up for it."
The other recipients were Shazia Roychowdhury, Maria Clark Cunha, and Alicia Brown.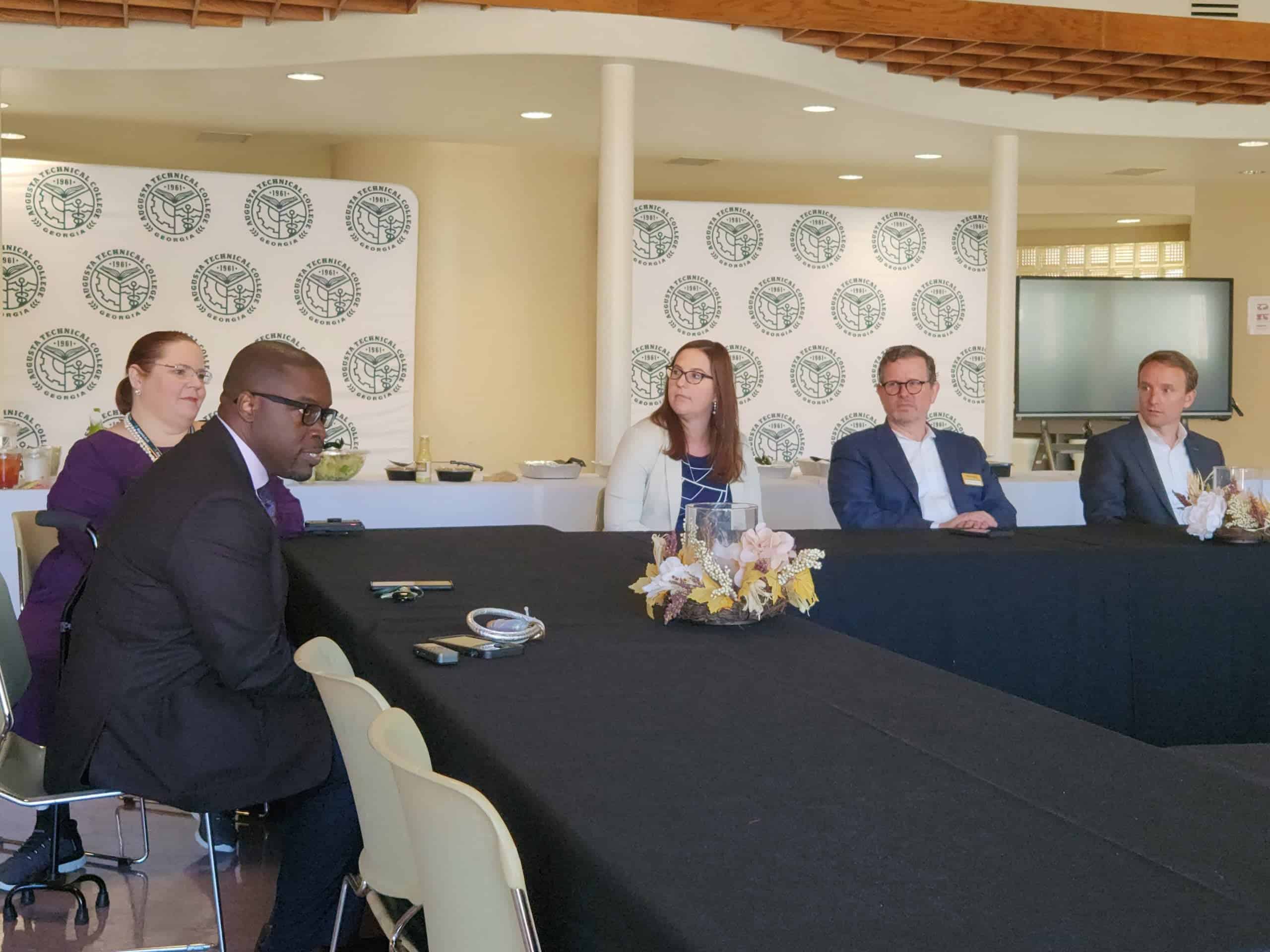 "We want to make sure that we do everything that we can to support this initiative, I think it's extremely important," said ATC president, Dr. Jermaine Whirl. "Hearing these ladies give their brief histories and become part of this initiative, we appreciate it."
It was in 2021 when Georgia Gov. Brian Kemp (R-GA) announced Aurubis would build a state-of-the-art recycling and smelting facility. It is a $690 million investment that should employ about 250 when both phases are operating.
Based in Germany, Aurubis recycles copper, precious metals, and non-ferrous materials nationwide. It is under construction in the Augusta Corporate Park off Mike Padgett Highway.
Although created to increase women entering the metal industry field, Women4Metals is also open to male participants.
More information is at: www.aurubis.com/w4m.
Do you enjoy and benefit from ABD's business news? If so, CLICK HERE to find out ways you can help ABD achieve and expand our mission!