Publisher's Note: Kevin Hyatt believes in "The Golden Rule" and at tomorrow's Conference and Expo, he will show it! He's not only an exhibitor on the concourse by the Wow Room elevator—but he's ALSO leading a breakout session on sales and marketing to help other entrepreneurs grow!
The Hyatt Agency
www.thehyattagencyllc.com
706-343-8033
Call for a FREE quote today!
Kevin Hyatt's goal is simple: treat customers the way he'd want to be treated.

The "Golden Rule" is what drives the Augusta business owner in every interaction with every prospective and current client.
Kevin's journey in the insurance industry began as a leading salesman for State Farm, after graduating from the University of Mississippi in 2019.
Fueled by a desire to fulfill his dream of running his own business, Kevin seized the opportunity to establish his agency and has since been devoted to providing comprehensive insurance solutions to his valued clients.
"I always wanted to start my own business," Hyatt said. I've enjoyed the freedom it grants me. Each day presents an opportunity for growth, and I embrace that with enthusiasm and dedication."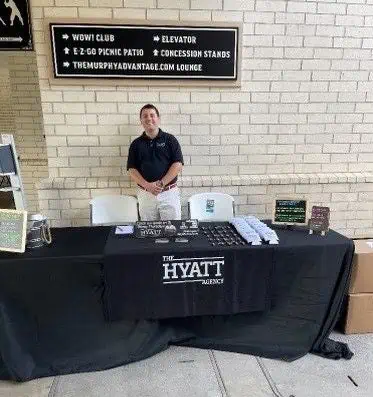 Hyatt Insurance offers a wide array of insurance options, specializing in home and auto insurance, along with several business insurance solutions.
"At The Hyatt Agency, customers can expect a personalized and considerate approach to insurance," Hyatt tells Augusta Business Daily. "Every policy is tailored to meet individual needs, and we actively involve clients in the decision-making process to ensure they fully understand and appreciate their insurance coverage."
Despite the challenges and uncertainties in the insurance industry, Hyatt said he remains committed to making a positive impact on the Augusta community, for example, partnering with the Augusta GreenJackets, engaging with local business organizations, and striving to be an honest and supportive entity for everyone his business serves.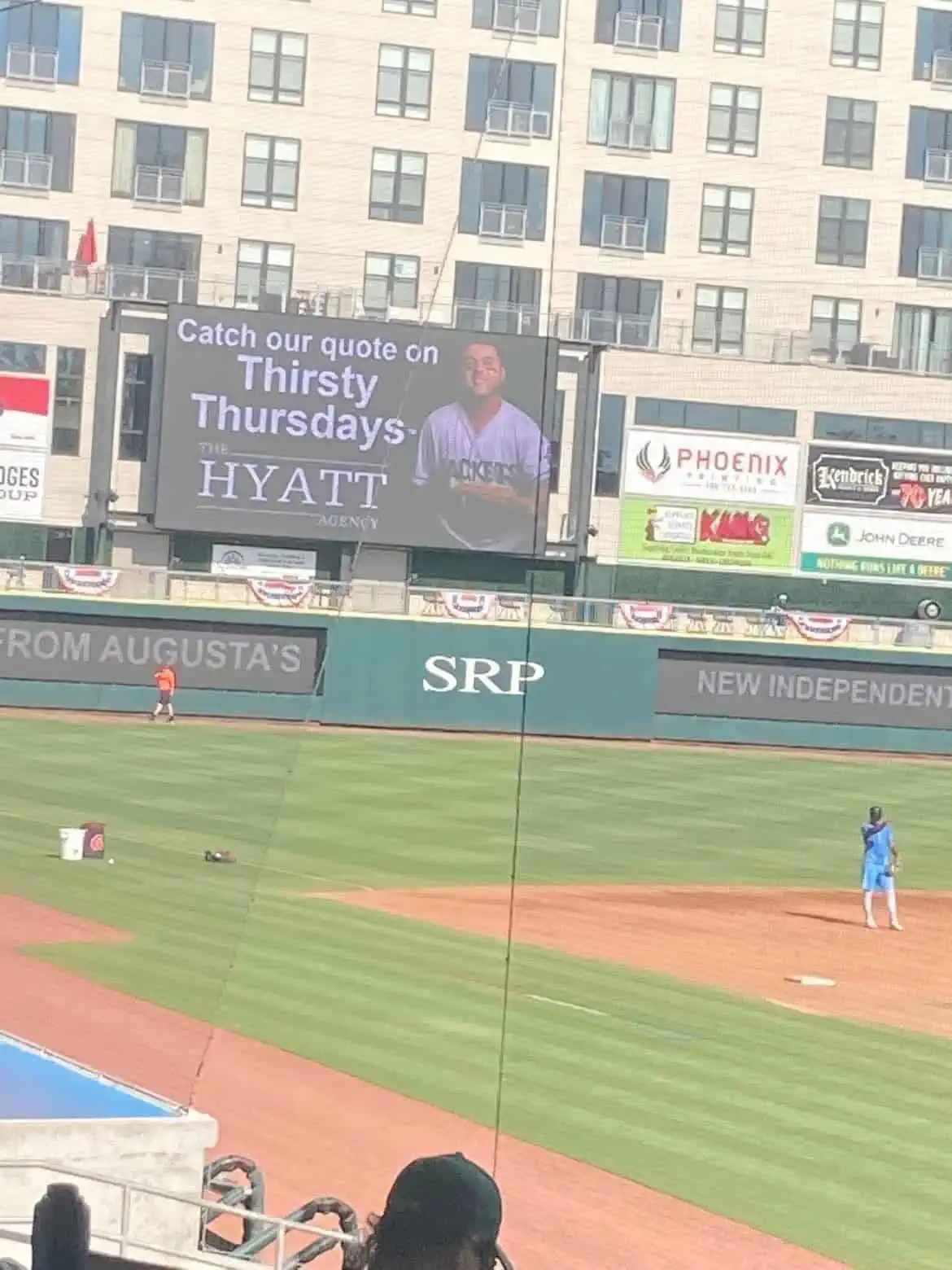 "We take pride in being a reliable and honest source of financial relief, cutting costs whenever possible for our customers," Hyatt said.  "The mission of the agency revolves around helping families in need, and we actively contribute to the local community through various partnerships and memberships."
Hyatt has advice for other aspiring business owners. "Keep your 'why' close to your heart to stay motivated during tough times," he said. "Seek advice from others, conduct thorough research, and have a well-thought-out game plan, which is essential for success."
His motto is: "Buy it From Hyatt," reflecting his unwavering dedication to providing reliable and trustworthy insurance services.
Hyatt encourages potential clients to seek free insurance quotes, assuring them of his commitment to finding the best deals for their needs. Call for yours at 706-343-8033.