Whether you are an entrepreneur or you've been in business for decades, one of the biggest challenges is how to effectively reach and engage with your target audience. A great product or service won't matter if you aren't reaching the customer who needs or wants what you're offering.
As ABD recently reported there's a large disparity in the number of minority-owned businesses in the CSRA. Less than 10% of all businesses are owned by minorities and most are sole proprietorships. In a partnership with Google, business coaches like Angelina Darrisaw are working to level the playing field.
"The Grow with Google program started in 2017, working with local business coaches across the country who can make a national impact with hands-on training," Darrisaw explained. The North Augusta Chamber of Commerce is one of many chambers supporting this webinar across the United States.
Darrisaw, the founder and CEO of C-Suite Coach, is one of the digital marketing coaches in 17 states who is committed to boosting minority-owned businesses in the CSRA and across the country.
"There are a couple of factors that prevent any business owner from jumping on the digital marketing bandwagon including capacity, time, and lack of knowledge. Our goal is to translate an evolving platform and make it easy to understand."
The program which begins at 2:00 p.m. today will cover planning and launching a business, how to sell online with E-commerce tools, and successful business owners will share their best practices. Darrisaw will field Q&A between each session.
To register for the no-cost training and participate via YouTube, click here.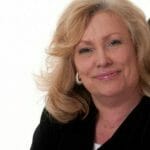 Editor's Note:
Mitzi Oxford is a veteran broadcaster and features writer who also worked at the same television station in Columbus, Georgia as Augusta's Brad Means! 
If you have a South Carolina story idea for Mitzi, please email her at [email protected].