If you think the workforce shortage is a short-term problem, think again, says Chris Clark. Clark, President, and CEO of the Georgia Chamber of Commerce said the problem is expected to affect businesses worldwide for the next 10-12 years.
He discussed the state of Georgia's economy and possible strategies for improving it in a presentation called "The New Georgia Economy" on Thursday, May 26 at Augusta University.
One of the topics he discussed was workforce development. Clark said there are currently 11 million job openings nationwide, 400,000 of which are in Georgia. But only 116,000 Georgia residents are currently receiving unemployment benefits.
Clark also said the Great Resignation is a myth. Instead, he called it the early retirement. Ninety percent of the workers leaving the workforce are over 55. During the pandemic, 5 percent of female workers also left to care for their children or their parents. That equates to 2.3 million fewer women in the state's workforce.
Many think the problem was caused by millennials leaving the workforce, but he said that's not the case. They simply changed jobs.
"For Generation Z, the number one issue is flexibility," Clark said.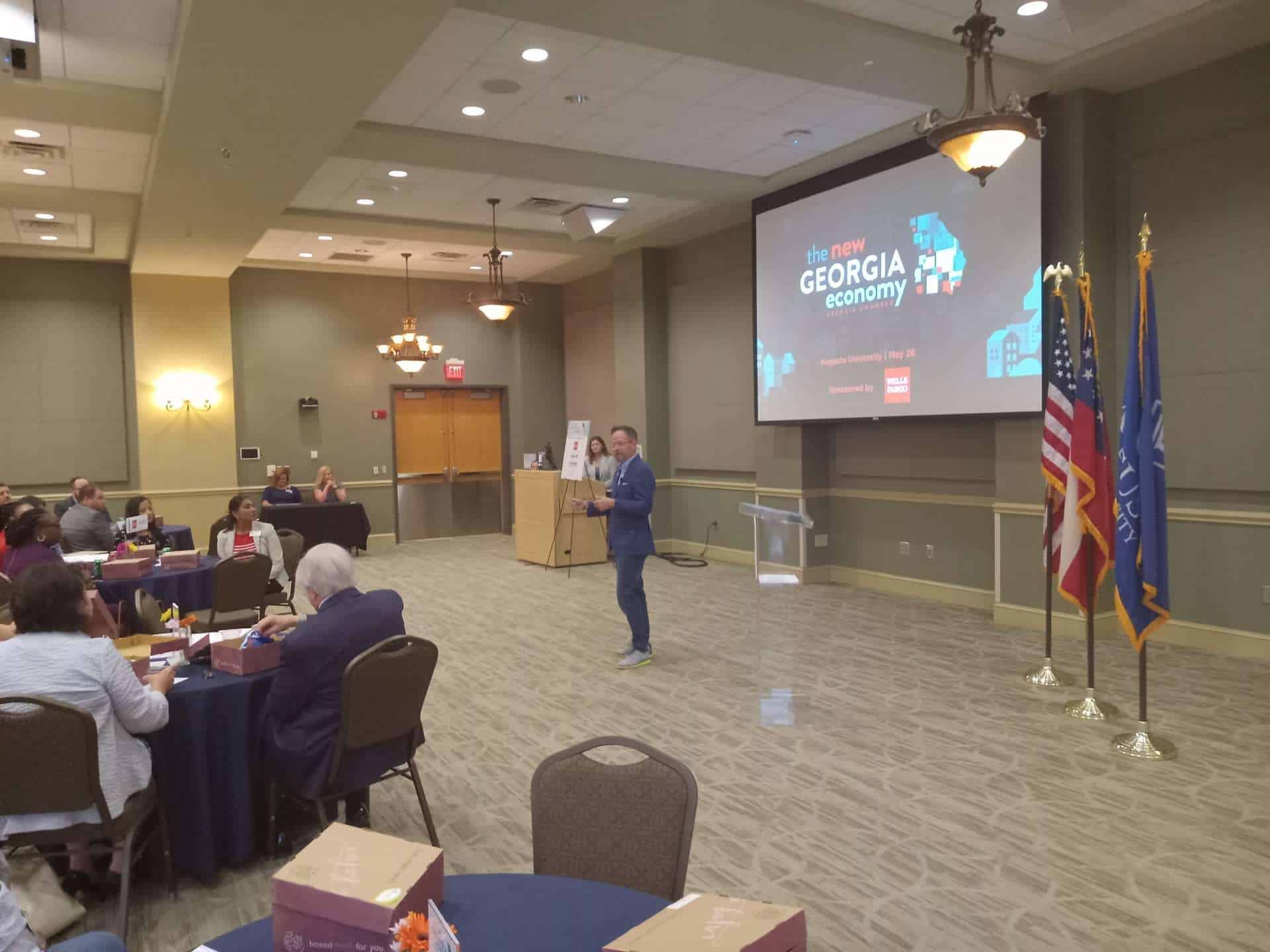 At the same time, the demand for workers in a variety of fields, including health care, education, logistics, and hospitality, is expected to grow exponentially by 2030.
Vandana Self, a branch manager for Wells Fargo in Aiken, said many workers lack the necessary skills to perform jobs, while others have the skills but refuse to work.
"We have a lot of people out there who aren't ready to work on their first day," Self said.
Clark discussed various strategies for alleviating the shortage, including bringing seniors back into the workforce and providing opportunities for disabled workers and those with criminal records.
"Thirty-eight percent of Georgia workers have a criminal record," he said.
Clark said companies that refuse to hire these people are missing out on valuable opportunities to recruit workers.
But he said the news about Georgia's economy certainly isn't all bad.
"We have had record economic development in the last 36 months in Georgia," Clark said. "We're on pace for another record year."
The state's gross domestic product grew by $11 billion.
He also discussed other ways to improve the economy, including infrastructure and economic innovation and inclusion, which includes providing support for minority-owned businesses and training the next generation of entrepreneurs.
"I think every college student should take a class in entrepreneurship," Clark said.
He said alleviating the workforce shortage won't be quick or easy.
"There is no silver bullet," Clark said.