Name:
Kay Benitez
Company/Title:
Mary Kay Sales Director
Phone:
803-295-8111
Little girls love playing with makeup. Sometimes, they grow up and turn that into a successful business. Kay Benitez has built a thriving career, thanks to Mary Kay cosmetics.
The company started in 1963 with a few simple products. Over the years, Mary Kay has developed in 35 countries with more than 3 million consultants, averaging $60,000 a year.
Mary Kay Independent Beauty Consultants who reach the status of Mary Kay Independent Sales Directors can earn the use of a Cadillac XT5 (or cash in lieu of). The Cadillac program was started by Mary Kay Ash to reward the best of the best. Earning the use of a Pink Cadillac takes work and dedication. Approximately 1.5 percent of Mary Kay Independent Beauty Consultants reach the status of Independent Sales Director. Approximately, 10 percent of Mary Kay Independent Sales Directors earn the use of the iconic Pink Cadillac.
Benitez is one of those driving Mary Kay pink. She is driven to success, not only by the performance of the skincare products and makeup but through changing lives. She is the Mary Kay Sales Director of the fastest-growing unit in South Carolina and a member of the ½-Million Dollar Club
She comes by her drive naturally.
"My father was a teacher and a preacher," Benitez explained. "We moved around a lot growing up. Even though we grew up poor, love and work ethics were always part of our early lives. My father put $10 or what he could afford into an account each month to ensure that my two brothers and I could go to college."
Benitez earned a Ph.D. in Neurochemistry and a Doctorate in Biblical Counseling. In the meantime, she always played piano for her church.
"I taught piano lessons at the age of 14," she said. "Later, because of that skill set, I tutored football players in hand-to-eye coordination."
Benitez dabbled in Mary Kay sales in college but didn't do much to advance her career until her daughter got involved.
"I originally joined because of the skincare. I had a bad fall and had major face scarring. At first, I tried covering it up, but when I started using the Mary Kay repair products my skin started looking better and better. In six months, I was using no makeup at all. Even my husband noticed," she exclaimed with a chuckle.
When her daughter became a consultant, she wanted to help her advance in the business. Benitez also realized her retirement plan wasn't very good.  She worked the business to help but also to add money to her retirement.
Beyond helping her daughter, Benitez loves what the business can do for others while working it part-time or full time.
"I love the fact that this business gives people a hand up," she said. "It's designed around your lifestyle."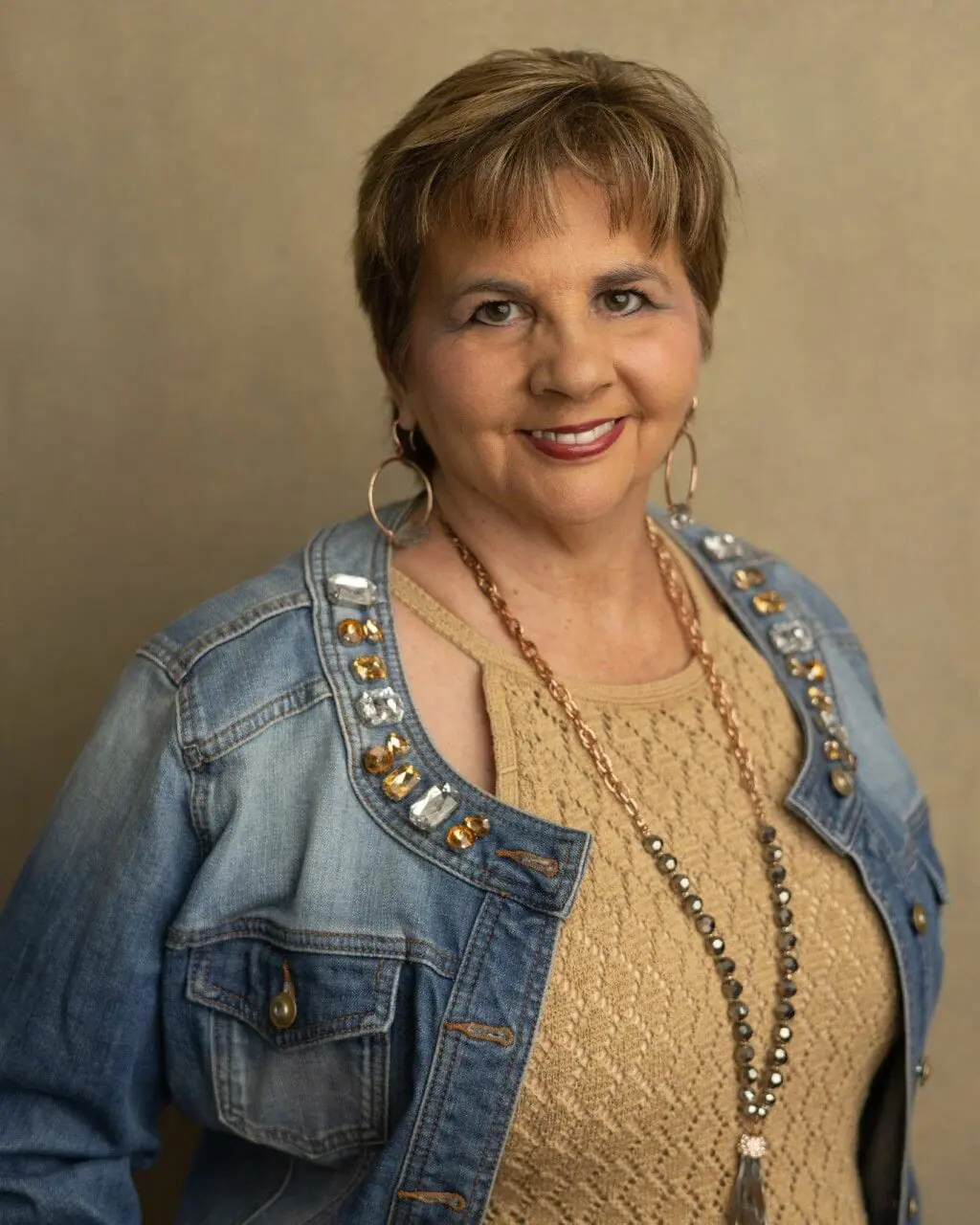 Benitez related a story about a woman who had made bad decisions. She was an addict. She got saved and wanted a different life.
"I helped her with a business plan," Benitez said. "She turned her life around and is now making more than $2,000 a month. This business is about building success stories and changing lives."
Mary Kay Cosmetics is known for its strong training program for consultants coming into the business.
"Mary Kay always said training is between the ears," Benitez said. "Communicate, offer solutions and keep your priorities in line. God first, family second, and career third."
Benitez agrees with Mary Kay's philosophy of success, "Treat every person like they have a sign on their head that says, 'Make me feel special."
Kay Benitez is dedicated to making a difference in the lives of others. It's what she loves and probably why she is a successful woman in business.