If you enjoy working from the comfort of your home, then Georgia is the state for you. According to WalletHub.com, Georgia is the seventh-best state in the country for working from home.
WalletHub says that one in eight people (12.5 percent) work from home across the nation, and another 28 percent have hybrid schedules that allow them some flexibility to work from home.
Georgia's high ranking is due to its living environment, which the website's experts ranked as the best in the country.
WalletHub considered two areas in addressing the question of working from home: Working environment and living environment. Georgia came in 26th in the working environment category, but its No. 1 ranking in living environment boosted the overall score.
The ranking doesn't necessarily equate to how many people actually work from home in the Peach State, although that was considered. In the actual share of the population currently working from home, Georgia ranked 16th.
Part of why Georgians can work at home with ease comes from ranking second in the nation in average home square footage, fourth in internet cost, and 15th in the average price of electricity.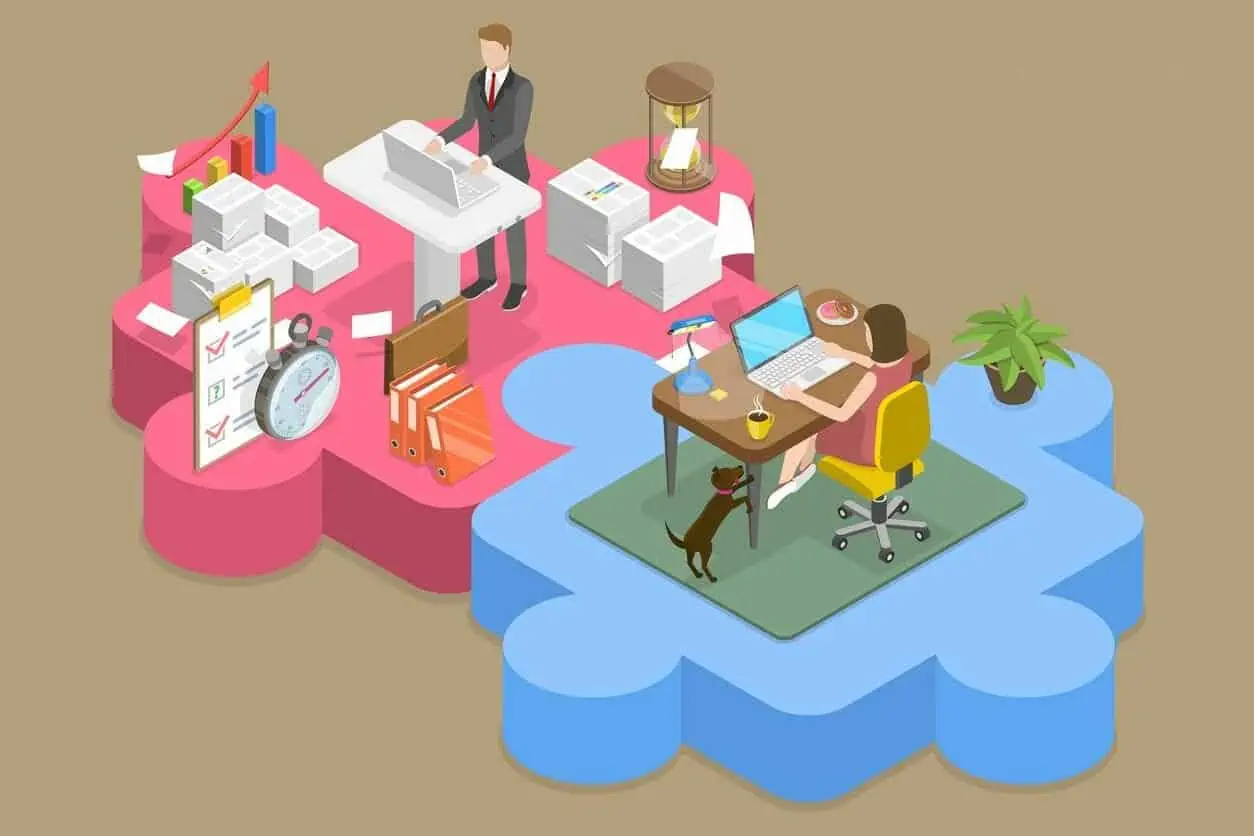 The experts cited by WalletHub believe work from home will continue for many jobs and will be sought after by job applicants after getting a taste of it during the pandemic.
"Employers were forced to allow employees to work from anywhere during the pandemic, and that experiment largely proved successful," said Joseph Broschak, Associate Professor at the University of Arizona. "Trying to un-ring that bell and bring employees back into offices on an ongoing basis because that was the pre-pandemic model may be frustratingly difficult as many employees have gotten a taste of remote work as a viable work arrangement."
The experts noted the advantages of working from home for both employees and employers.
"The data coming out of the forced switch to virtual work is fairly consistently showing increases in productivity, job satisfaction, and work-life balance," said Joel Nadler, Senior Associate with Aon: Assessment Solutions. "Many of the perceived dangers such as cultural fit, retention, and 'quiet quitting' have generally not been found in larger samples. The additional advantages of attracting a larger pool of high-quality candidates that are not limited to your company's geography or that are willing to move are clear. Further, reduced operating costs of maintaining larger facilities are also an advantage for many organizations."
South Carolina was ranked 29th overall, 36th in the working environment, but 12th in the living environment.