As a local business owner, Amber King knew other businesses were struggling with the effects of the pandemic, which is why, in 2021, she created an event to promote those businesses.
King, owner of Mama's Sweet Spot Shoppe & Concessions in Harlem, will host the third annual Spring Small Business Expo, which will be held on Saturday, March 4 from 11 a.m. to 4 p.m. at the Harlem Library located at 145 North Louisville St.
The event will include more than 50 small business vendors, including The Fan Zone, Whimsical Innovations, and Mason Dixon Craft Co., LLC, as well as food, pony rides, live music, and a petting zoo. Sponsors include Graham's Vehicle Detailing and Ramie A Designs.
"There's also going to be a spring photo booth on site for families," she said.
Compass For Hope, a non-profit organization that serves Augusta's homeless population, will sell raffle tickets at the event to raise money for its mission. Each vendor will donate one item, and raffle winners will receive those items.
For the last two years, King estimates the attendance averaged around 1,000 people, and she hopes this year's event will exceed that number.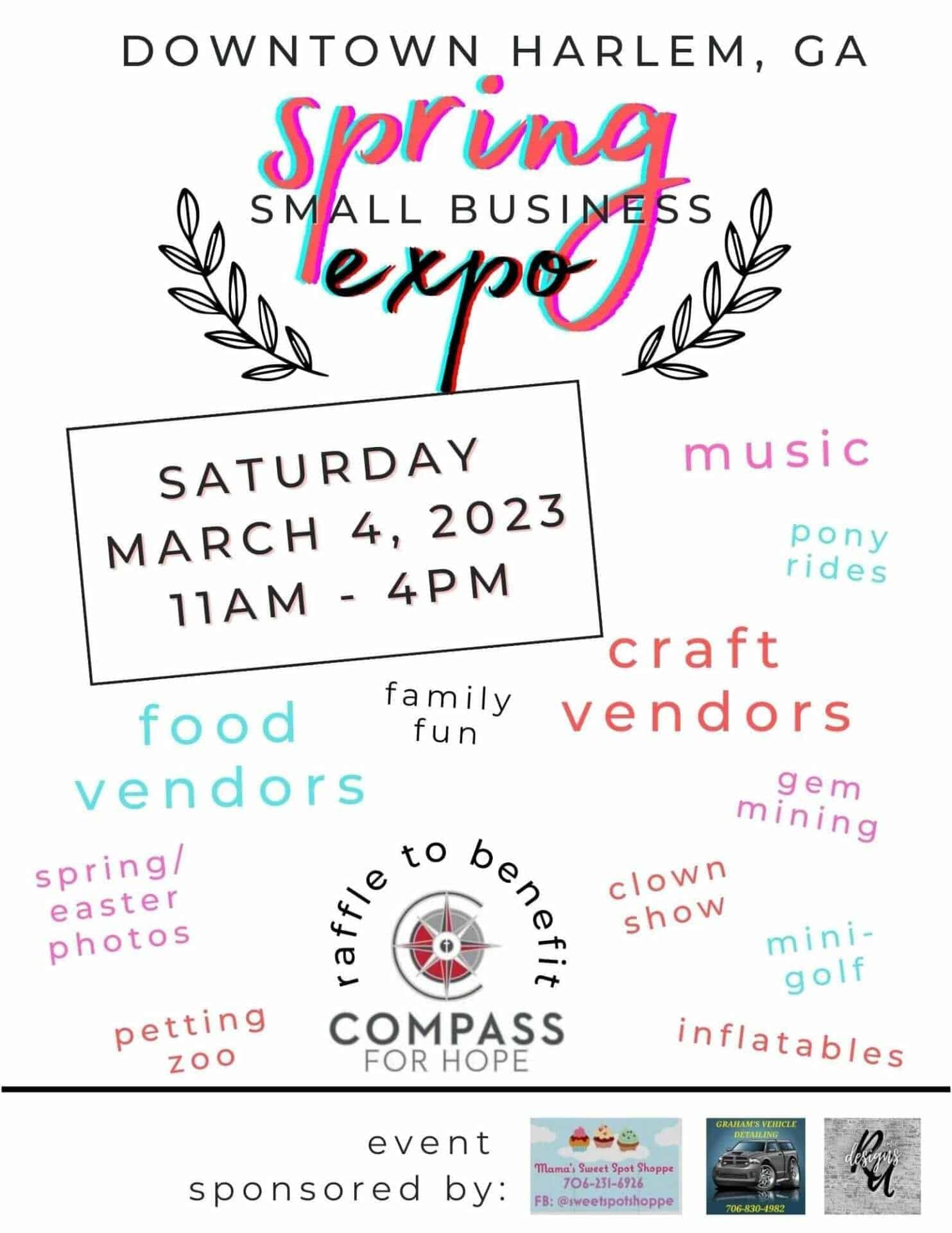 King developed the Small Business Expo to create more exposure for local businesses.
"They can make friends, make customers and make their businesses grow," she said.
For more information, visit facebook.com/events/558112842930946/?ref=newsfeed.