Lately, there have been quite a few headlines in major entertainment publications signaling a phenomenon that, just a few years ago, would've seemed unimaginable. The gist of those headlines is that superhero movies are losing money. It's true. Marvel Studios' newest release, the Brie Larson-led Marvels, (a sequel to 2019's Captain Marvel) is expected to gross $60 Million on its opening weekend. Its predecessor earned a whopping $154 Million after its premiere. This comes after another box office flop for the studio, Ant Man & The Wasp: Quantumania. D.C. Studios is in worse shape, dealing with scandal after scandal involving multiple principal cast members (Ezra Miller and Jonathan Majors both facing assault charges), and historical losses of their own with the whimpering releases of The Flash, Wonder Woman: 1984, and The Suicide Squad (total losses are estimated well over $100 Million).
Why is it that superhero films are dwindling in their grasp of the country's attention?
Some would argue it is that Marvel movies, which gripped audiences the hardest, have overstayed their welcome in the world of pop culture. In 2019, the studio made history with Avengers: Endgame, which became the highest-grossing film in American history. That film offered a swan song for the Avengers crew and was marketed as an ultimatum for the widespread cast of characters we've come to love. How do you follow that?
Others would argue that in a war-torn world, the idea of sitting in a room and watching visuals of buildings blowing up – leaving the environment in crumbling condition despite the claim of a victory – isn't appetizing. Not to mention, the computer-generated visual effects painstakingly churned out by hundreds of underpaid and overworked employees, are without inspiration. Everything looks blurry and, frankly, fake. The suspension of disbelief is undercut.
Finally, there's my stance on the situation, which is that we, as a people, have the attention span of minnows on speed. Coupled with our affinity for "New! Now! But, Same!" we hunger for something else to cling onto; some new fad or thrill-inducing clique.
In the 1930's, there were Pirate movies. I don't mean bootleg downloads, I mean actual, swashbuckling pirates on wooden vessels. There was The Black Swan, Captain Blood, Captain Calamity, and countless others. This trend gave us the likes of Errol Flynn and Olivia de Havilland as movie stars (not a bad gift!), much like how Iron Man made Robert Downey Jr. a star.
The 1940's saw a flood of musicals charming us in the aftermath of World War II. The 1950's introduced us to Sci-Fi, with The Day the Earth Stood Still. In the '60's and '70's, gritty crime dramas were the rage. In the '80's, Sci-Fi made a comeback along with gross-out teen comedies, and the 1990's saw massive-scale period pieces (see: Titanic…wait, of course, you have!)
Then, in the late 2010's came the superhero movie. Now, we reach the 2020's. What will take its place? It's hard to tell, but as we go with the wind on our comfort food in film form, it's sure to be something different.
Superheroes don't thrill us anymore. Lose the glasses and save us, something different!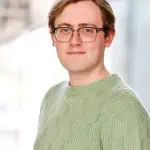 Dylan James graduated from the Savannah College of Art & Design with a BFA in Dramatic Writing. He has studied both the 'show' and 'business' aspects of show business since childhood, and writes through sociological analysis, seeking relevance in the art and commerce for the moment.
Do you enjoy and benefit from ABD's business news? If so, CLICK HERE to find out ways you can help ABD achieve and expand our mission!