It was music to their ears when Aiken Technical College learned they were selected to receive $100,000 from a seemingly unlikely source.
Remember the heavy metal band Metallica? They have a foundation which has pumped millions into community colleges across the country with a focus on workforce programs.
This marks the fifth year Metallica's foundation, All Within My Hands, continues its multimillion-dollar investment in critical workforce programs at community colleges nationwide. Aiken Tech is the first school in South Carolina to be selected by the foundation.

According to Metallica drummer, Lars Ulrich, "The Metallica Scholars Initiative is so important to us because we are seeing results. Five years in, with the help of community colleges across the country, we are helping people fill these essential jobs which require skills and training. We are so proud and grateful that we can facilitate this program."
The Metallica Foundation now directly supports 42 community colleges across 33 states, and by the end of this year, it will have helped over 6,000 students pursuing careers in the trades. To date, Metallica and AWMH have invested over $6 million in the American workforce.
The rockers initiative is about helping students be well-trained to enter the workforce and fill in-demand technical positions for industries in the CSRA.
"It is an honor to be among the 11 colleges selected for this prestigious initiative," said Aiken Tech President, Forest E. Mahan, Ph.D. "The goals of the Metallica Scholars Initiative align perfectly with our mission to provide educational and workforce development opportunities."
"Through MSI, our college has chosen to focus on building the workforce pipeline for our cyber and computer technology industries in the region by supporting students through scholarships and development opportunities and increasing overall awareness about the growing need for highly skilled IT personnel," he said.
The initiative will allow Aiken Tech to support dual enrollment students participating in its cybersecurity networking pathway, students enrolled in its academic computer technology programs, and those pursuing specialized CompTIA certifications in IT through the college's continuing education courses.
What began with ten colleges and mostly manufacturing programs has developed into a diverse offering of workforce opportunities for students interested in gaining the skills and training necessary to find meaningful and well-paying careers in fields and positions.
Think of it as a school of rock for building the future.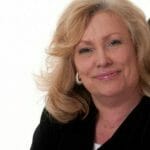 Editor's Note:
Mitzi Oxford is a veteran broadcaster and features writer who also worked at the same television station in Columbus, Georgia as Augusta's Brad Means! 
If you have a South Carolina story idea for Mitzi, please email her at mitzioxfordcreative@gmail.com.