Editor's note: Yesterday, we reported on a franchise that recently opened called Seniors Helping Seniors. The business employs seniors to provide caregiving services to their counterparts. It's working well because the caregivers have the skill sets to understand the challenges of their clients. Today, we delve into the impact of an aging population on the economy and the workforce.
Whether you call it the "graying of America" or the "silver tsunami," the fact is that the American population is steadily becoming more dominated by older people. In other words, the median age of Americans is going up.
According to the U.S. Census Bureau's 2017 National Population Projections, the year 2030 marks an important demographic turning point in U.S. history. By 2030, all baby boomers will be older than age 65. This will expand the size of the older population so that 1 in every 5 residents will be at retirement age. And by 2035, it's projected that there will be 76.7 million people under the age of 18, but 78 million people above the age of 65.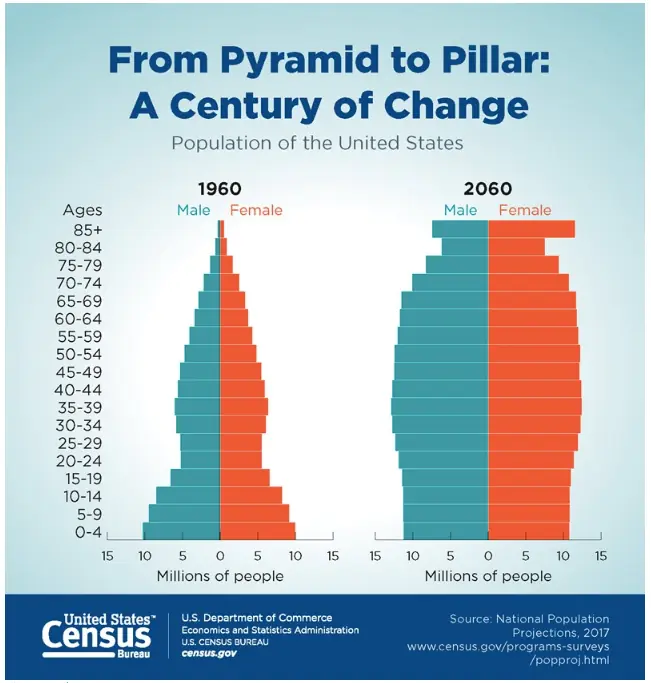 In Richmond and Columbia counties, the 60-year-old+ population is 28%. That is slightly below the state of Georgia, likely because the higher numbers are in the Greater Atlanta Metro area. The statistics were provided by the CSRA Agency on Aging and the Governor's Office of Planning and Budget.
We asked ABD's contributor and Professor of Economics at AU's Hull College of Business, Dr. Simon Medcalfe, to weigh in on the numbers.
"By 2037, Columbia, but not Richmond, will have an older population than the state average. So, Columbia County will be impacted more by an aging population," said Medcalfe.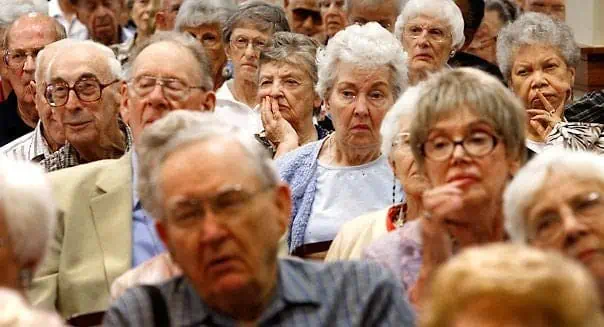 Healthcare and living demands
With this swelling number of older adults, we will likely see greater demands for healthcare, in-home caregiving, and assisted living facilities. The projected numbers of the 60+ population in the CSRA is likely why we've seen the expansion of healthcare businesses including Welcome Health which recently opened a third location in Burke County at 122 Seventh Street in Old Waynesboro.
As ABD reported yesterday, Seniors Helping Seniors opened in May. It's a franchise that provides services including personal care through home visits and help for seniors with memory loss and dementia.
The aging population also impacts where people live. It is expected that 66 percent of the population will live in urban areas by 2050, up from just 47 percent in 2000. Seniors are helping to drive this expansion as they opt to leave suburban and rural homes in favor of city living. This substantial shift to cities will put increasing pressure on infrastructure and require substantial investments to keep pace and provide needed services.
Baby boomers want health and longevity, but they also want to have the dollars to support themselves. They wonder if their lifespan will match their health span, and their wealth span. Sometimes, that leads to working well beyond the traditional retirement age.
Don't sell a senior citizen short, you'll be surprised every time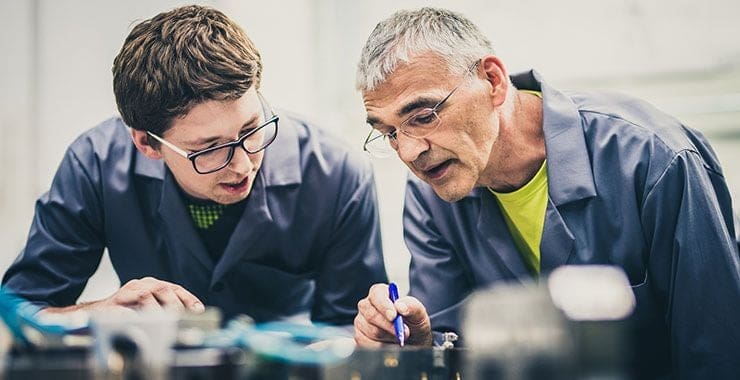 Seniors aged 65 to 69, are often referred to as "feeble and sick" and lack the technological skills needed to excel in today's workplace. In reality, many older people are still living vibrant lives well into retirement and remain eager to learn and contribute to the workplace.
People ages 65-72 are staying in the labor force at rates not previously seen for their age group, according to research by the Pew Research Center. Further reports show that the labor force participation rate of people ages 70 and older sits at about 9 percent and is expected to rise to about 16 percent in 2035.
"Why not tap into that experience, wisdom, and skill set? It's a tremendous resource," said Darin Myers, President of The Alternative Board in the CSRA and most recently a co-founder of Blue Mountain Advisors.
Myers believes that Baby Boomers, based on their current lifespan, are an economic juggernaut and are a "gamechanger" in the workforce.
Call it what you want, gray, silver, or the golden years, there is no question that the time span and definition of retirement have changed in the past 50 years. Perhaps, age is just a number after all.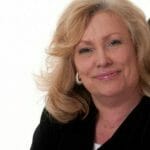 Editor's Note:
Mitzi Oxford is a veteran broadcaster and features writer who also worked at the same television station in Columbus, Georgia as Augusta's Brad Means! If you have a South Carolina story idea for Mitzi, please email her at mitzioxfordcreative@gmail.com.