Editor's note: This is the first in a two-part series on aging in the CSRA, the impacts on the workforce, our economy, and the benefits of seniors caring for other seniors. We begin with a new business that addresses the care of seniors and employs members of the senior workforce.
Let's face it. None of us are getting any younger. In fact, older adults will soon outnumber kids for the first time in U.S. history. Fewer babies, coupled with longer life expectancy equals a country that ages faster.
With this swelling number of older adults, we will likely see greater demands for healthcare, in-home caregiving, and assisted living facilities. Managing those demands might be a good fit for someone with a human resources background. Kathy Robinson fits the bill.
As a self-described military brat, she moved around the country and settled in Aiken in 2021. Robinson served as the first Deputy Director of HR for the city of Augusta for two years, then began to do some soul-searching about her future. She opened the Aiken franchise for Seniors Helping Seniors in May of this year.
"I have a passion for serving and after some research determined that the franchise was a great business model and I fell in love with the public service part and being able to incorporate my skill sets to helping seniors thrive," said Robinson.
Robinson believes that seniors are often overlooked not only from the prospective of care, but also their work potential, including their dependability and work ethic for caring for those in need.
"Seniors can help each other age more happily and gracefully. Seniors who give, and those who receive, benefit equally."
Seniors Helping Seniors offer a variety of services including companionship, light housekeeping, pet care, yard work, running errands, and escort to appointments. Beyond those chores, they also provide dementia and care for Alzheimer's patients, respite care, overnight, and 24-hour stays.
"Sometimes it's just the little things we take for granted. One of our patients is a veteran who just needed help with taking a shower. He had been bedridden, but our caregiver was able to help him become more mobile and accomplish that goal."
Through Seniors Helping Seniors, Robinson has learned some valuable lessons.
"Aiken has many transfers in the population without many family members available to help.
The caregivers deal with loss, just as the family members do. My job is to provide support for the caregivers, just as we do for the receivers who depend on our services."
Robinson has implemented support programs including a 401K and a profit-sharing program for caregivers. Because "We are nothing without them."
For more information on Seniors Helping Seniors in Aiken, you can visit their Facebook page or their website.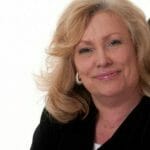 Editor's Note:
Mitzi Oxford is a veteran broadcaster and features writer who also worked at the same television station in Columbus, Georgia as Augusta's Brad Means! If you have a South Carolina story idea for Mitzi, please email her at mitzioxfordcreative@gmail.com.
Do you enjoy and benefit from ABD's business news? If so, CLICK HERE to find out ways you can help ABD achieve and expand our mission!