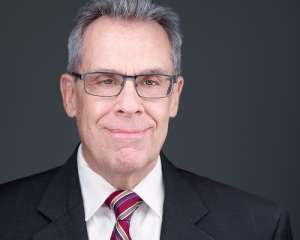 Dr. Rick Franza, Professor of Management at the Hull College of Business, discusses a different, timely business topic each Monday in this column. This week, he talks about the new Junior Achievement Discovery Center coming to the CSRA. The interview has been edited for clarity and impact.
ABD: We've been hearing about the new Junior Achievement Discovery Center coming to the area. Are there any updates on it?
Rick: They wanted it to be open this fall, but now, it's not going to open until January, and it won't get to full capacity until the next academic year. It's being built in Columbia County, but it's for all of the CSRA. It's a 30,000-square-foot space being built in the Columbia County Schools Support Complex at River Watch and Columbia Industrial Boulevard.

Junior Achievement used to primarily go into schools, but now, they're opening these Discovery Centers. This will be the sixth one in Georgia. The target is to have 15,000 middle school students go through it each year.
ABD: How does it work?
Rick: The students get 20 hours of instruction in their school before going to the Discovery Center for a day. It's like a field trip. All students in sixth and seventh grade will go through it. The goal is to help them understand their roles in the local economy and understand how finances work. Last week in this column, we talked about how a lack of financial literacy leads to a lack of financial wellness, which leads to other problems like poor physical and mental wellness. This helps them to be more cognizant about economics from an early age.
The importance of the Discovery Center rather than just classroom instruction is that there's nothing better than experiential learning. The kids don't get bored.
ABD: What kind of experiential learning will take place at the Discovery Center?
Rick: The interior is set up in 18 storefronts that will reflect actual businesses in the CSRA, like Augusta University, SRP Federal Credit Union, Georgia Power, Publix, ADP, and others. The sixth-grade students will take part in a program called BizTown where they take on the challenge of starting a business where they learn about earning a paycheck, paying taxes, and working toward paying back their startup loan. It's more entrepreneurial.
The seventh graders will go to Finance Park where they'll learn more about financial literacy. They'll be given a scenario of how much they earn and will have to make a budget, pay utilities, learn about credit scores, and shop for food. They'll start to learn that they can't eat at Chick-fil-A every day.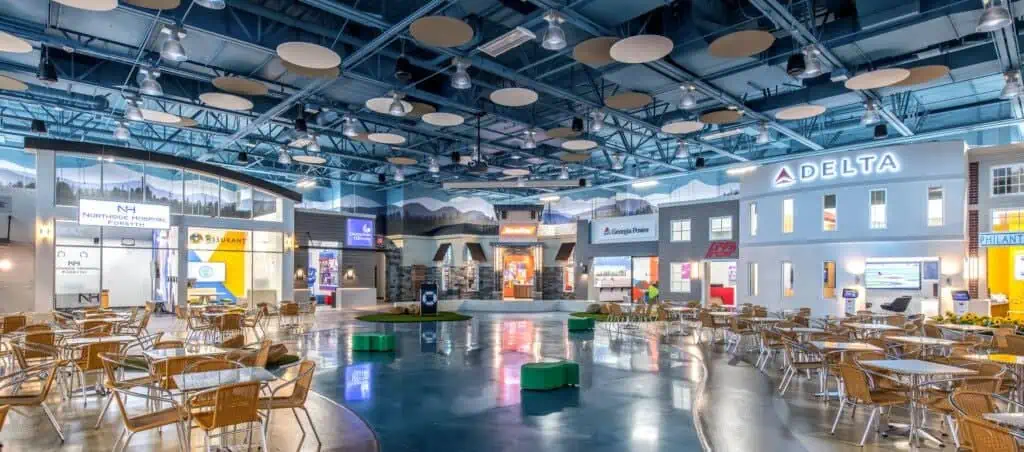 ABD: This sounds like something a lot of adults could learn from, too.
Rick: One of the things they've found out at the other Discovery Centers is that a lot of the kids go home and tell their parents what things they've learned, and the parents are learning them too. It's not just educating our young citizens; it gets brought home.
ABD: How does having a Discovery Center here impact our local businesses and the local economy?
Rick: We'll have people making better decisions about finances, how to invest, how to budget, how not to get in financial trouble. The local business community will be dealing with better-educated citizens, which is a positive. The companies involved with the Discovery Center will get recognition and goodwill.
I think it'll have a positive effect on the economy because we'll get more small business owners because of the seeds that are planted there.
ABD: So you think more of these students will go into business for themselves because of the Discovery Center?
Rick: I really do. Generally speaking, even if their parents are in business, kids don't understand what their parents do. By being hands-on, they'll find out if they either enjoy it or they don't.
It's trying to improve people's lives. A lot of students don't see paths to get them up and out of their situations. By getting kids out of school and into this place, it'll open up new horizons for them.
ABD: How can local businesses get involved?
Rick: I don't know if there are any storefronts available, but they plan to be open full-time, five days a week, and I know they'll need volunteers to help operate the storefronts. For partnership opportunities, you can contact Ashley Whitaker at awhitaker@georgia.ja.org. For volunteer opportunities, it's Shanee White at swhite@georgia.ja.org.