About a week ago, we shared the news that a popular roadside café in Williston had decided to close. That decision was part of a comprehensive story about the closing of 25 restaurants in the CSRA. At the time, Almost There Café had a for sale sign in front of the restaurant at 245 White Pond Road.
A couple of days later, owner, Dawn Redmon posted on social media with an updated status about the popular eatery.
We have not sold the building. I've had someone approach me who wants to lease it, it makes sense, so I agreed. I am not sure of what their plans are in detail, but they do plan on staying a restaurant (YAY!!!) and will be serving seafood and soul food (YUM!). If/When they ask me to post more, I will.
Our last day open will be the 7th of October. We will be running specials each day on various things. That being said, as we move to closing, I will not be replacing inventory, so when items are gone, they are gone. This Saturday, the 23rd, will be our last Ribeye Saturday.
I am not selling any of the equipment.
Finally, I really want to thank each and every one of our customers for their support! We have folks that come daily, weekly, randomly, and some just once while passing through. Every single one that I encountered was so very kind and seemed genuinely happy that we were here. For that reason alone, I am thrilled that the new management will be staying in the food service industry. I ask you all to be patient while they finalize their plans and please, please, please support them the way you have supported us. Why go to a chain restaurant when you can #eatlocaland keep the money you spend in the local community?

Redmon finished her post by thanking all of the customers who came to visit and dine at Almost There Café. They served their last Ribeye Steak special which was a staple for locals on Saturday.
"It has been a pleasure serving y'all over the last 13 months, now, it is time for my grandbabies. My late husband and I moved to Williston after many years of military service looking for that small-town southern hospitality, and you brought it!!! I may not be from here, but Williston is home."
Some of the many restaurant closings have happy endings, whether in business for a year or two or fifty. ABD will keep you up to date on what's next at the former location of Almost There Café.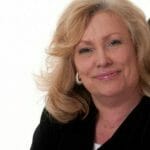 Editor's Note:
Mitzi Oxford is a veteran broadcaster and features writer who also worked at the same television station in Columbus, Georgia as Augusta's Brad Means! If you have a South Carolina story idea for Mitzi, please email her at mitzioxfordcreative@gmail.com.