The numbers are in and Jersey Mike's sandwich locations across the U.S. surpassed their fundraising goal, raising $21 million for local charities.
Here in the CSRA, Eric Clark owns eight of the sandwich shops which raised money for the Burn Foundation of America, based at the Joseph M. Still Burn Center at Doctors Hospital. During the 13th Annual Month of Giving in March, Clark's Jersey Mike's locations raised $59,265.
"My sister was a nurse at the Burn Center. So, when this came up with Jersey Mike's, I already knew which local charity I wanted to go with. They're a great organization. They do so many good things here locally in Augusta," Clark explained.
"The money raised will go to direct patient services here at the Burn Foundation of America. We provide assistance to patients being served at the JMS Burn Center right over here at Doctors Hospital," said Steve Chalker, the Foundation's chief operating officer, adding they also help patient families, "We have a lodging facility here on site. We provide transportation assistance. We have pediatric assisted programs that we do, such as distraction therapy games."
Chalker said working with patients and families has created new friendships and support networks.
"When their patient is discharged, they'll come back and visit with those that were staying there during the same time," he explained. "They find that it's not only a place to stay, or not only a place for assistance, but they meet others that are in similar situations. And they can find a bit of solace in the fact that there are others and they're able to share and actually grow their network of support."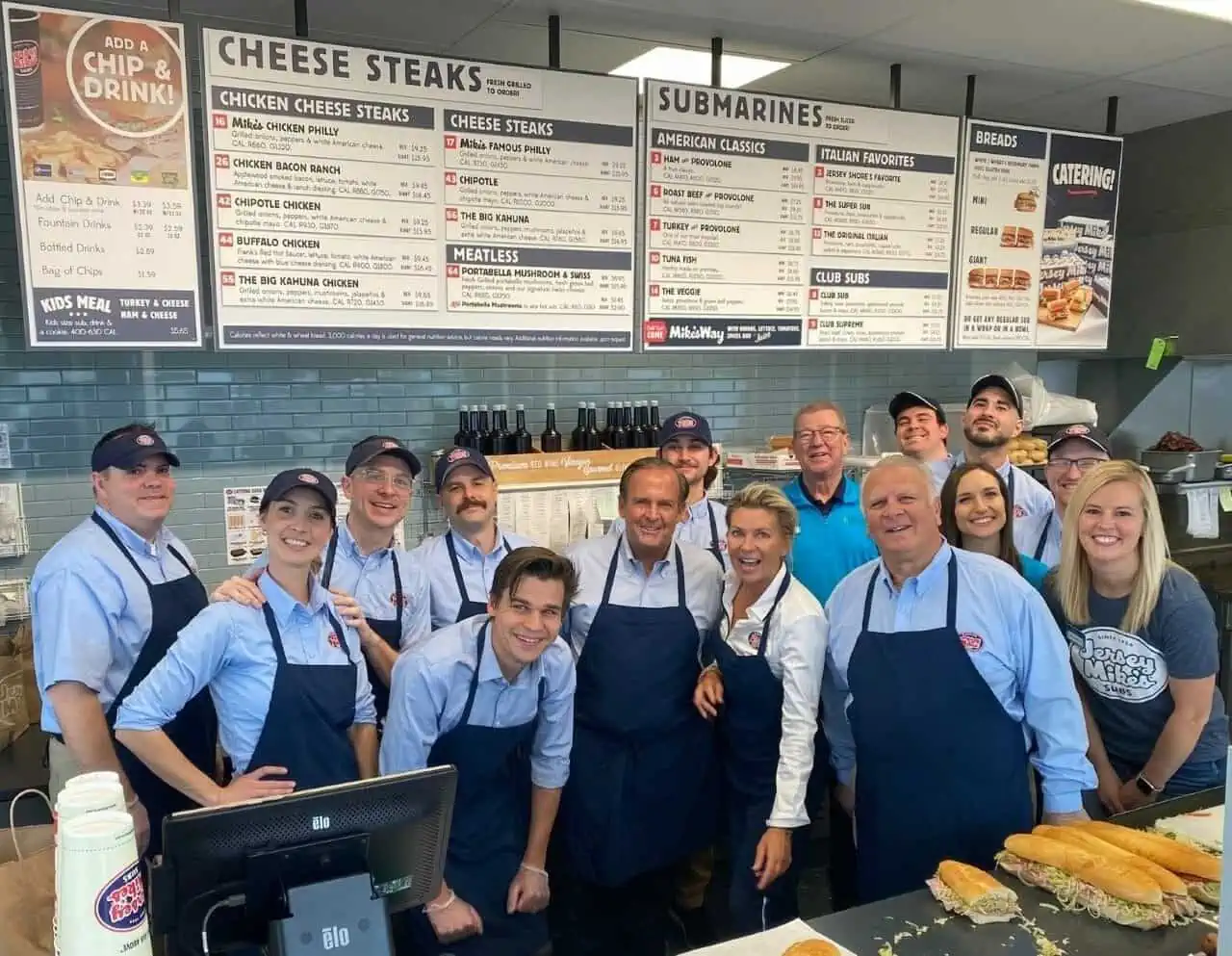 Every Jersey Mike's restaurant, with 2500 locations, collects donations from customers starting on March 1. The drive culminates with the Day of Giving at the end of the month. That is the day 100% of sales in the stores go to the fundraiser, helping local charities including youth organizations and food banks.
"We were humbled to see how our customers came out in droves to support their local charities on Day of Giving," said Caroline Jones, Senior Vice President, Jersey Mike's Franchise Systems, Inc., and daughter of Founder, Peter Cancro.
"Day of Giving is our busiest day, and we look forward to it all year," said Jones. "Thank you to our customers, franchise owners, team members, and charity partners for making a difference!"
Cancro began the Month of Giving in 2011. This year's $21 million brings the total raised since the drive's inception to more than $88 million. The money is distributed among more than 200 charities nationwide.