A Superior Court judge dismissed a defamation case against WGAC and talk show host, Austin Rhodes Tuesday afternoon, saying the defendant, James Faller, did not have sufficient evidence to prove clear and actual malice.
Faller had filed the suit against Rhodes, claiming that in a show aired in January 2021 and subsequent broadcasts, Rhodes made false and malicious statements about him that damaged his reputation. Faller is the former CEO of GlobalNet, a leader in dial-up internet services in the 1990's, which was headquartered in the Lamar Building in downtown Augusta.
Retired Judge, Kathy Palmer of Swainsboro presided over Tuesday's hearing, replacing local judges who had recused themselves. (Full disclosure: ABD publisher Neil Gordon was a potential witness on behalf of Faller.)
The hearing started with Palmer's ruling against Faller's request to disqualify attorney David Hudson of Hull Barrett from representing Rhodes. Faller made the request because of Hull Barrett's connection with the Columbia County Sheriff's Department and because of the alleged destruction of evidence. Palmer said Georgia has a high standard for disqualifying attorneys and found Faller's evidence did not rise to that standard.
Hudson then argued for a motion to dismiss the case by claiming that Rhodes, when making his statements about Faller on his radio show, believed them to be factual or they were opinion or hyperbole, which have a broad legal definition of what is allowed.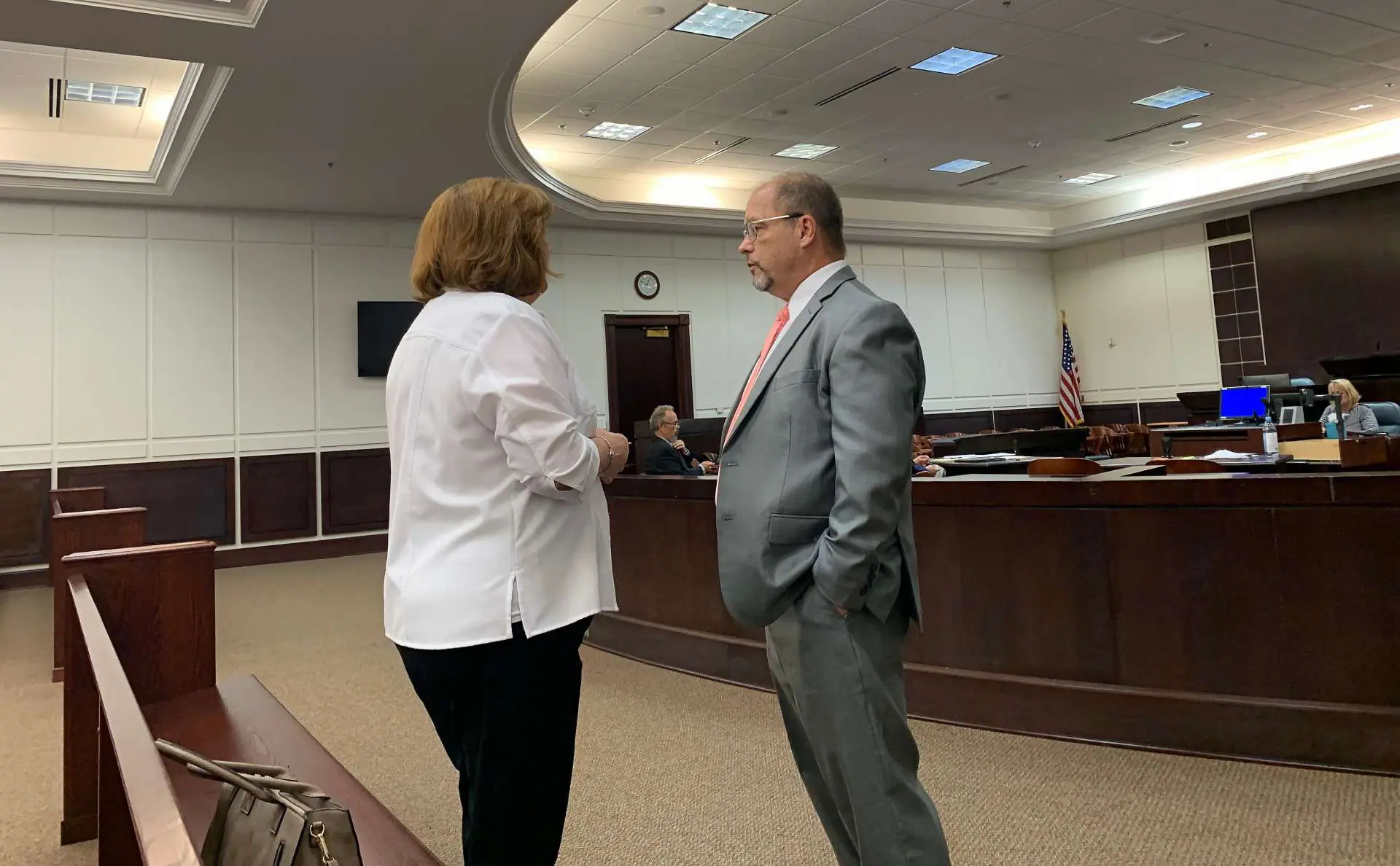 Hudson further argued that Faller, by virtue of a felony conviction in 2003 for wire fraud and money laundering, had made himself a public figure. Slander against a public figure is much harder to prove than against a private individual.
But Hudson also cited a number of references Faller had made about himself and his place in the public arena. Hudson questioned the veracity of his claims while simultaneously using them to prove that Faller qualified as a public figure.
Faller, a self-taught lawyer, represented himself. He refuted Hudson's claim that his felony convictions made him a public figure. However, he told the judge that the claims he made were accurate, going on to claim after his felony conviction the judge had said Faller was the real victim.
"You're presenting a lot of hearsay," Palmer said. "Are you claiming you're not a public figure?"
"I'm not a public figure," Faller stated.
But he added that even if the judge ruled that he is a public figure, he believed Rhodes' statements were egregious and exceeded the standard for proving malice. Faller had witnesses in court who he said would testify that they had repeatedly informed Rhodes that his information about Faller was inaccurate but Rhodes persisted, which made it malicious. He also claimed that some of the affidavits filed on behalf of Rhodes contained falsehoods.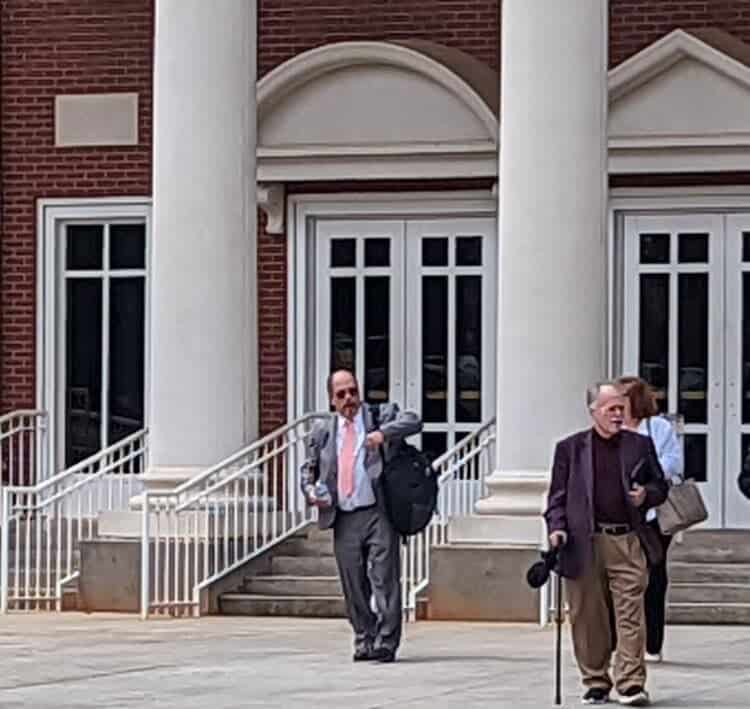 Hudson cited a law that required Faller to file affidavits within 30 days of making his claim of false affidavits, which Faller didn't do. Faller had been banking on the testimony of his witnesses. Following the trial, Faller said Palmer had informed him via email that he would be allowed to have live witness testimony.
After about an hour of testimony, Palmer called a recess that spanned 50 minutes while she reviewed statutes and precedents. When she returned, she took little time to rule that Faller qualifies as a public figure and that she found no evidence in the material Faller submitted that Hudson's affidavits were false. She further ruled against allowing his witnesses to testify.
She concluded by granting Hudson's motion to dismiss the case. Faller said that he will appeal the verdict.