There are 480 Black businesses in the Augusta metro area, accounting for 6% of employer businesses. According to the Brooking Institute, if Black businesses accounted for 38% of employer firms (equivalent to the Black population), there would be 4,544 more Black businesses.
The Greater Augusta Black Chamber of Commerce (GABCC) is working to address the disparity through an Entrepreneurship Training Program. The program features courses covering administration, strategy and planning, and marketing during a four-week timeframe.
The program was developed by GABCC President, Ronic West who worked with ADP for 15 years in seven different positions. She has also owned a successful consulting business.
"I'm big on educating, goal setting, and helping structure businesses for success. You are more confident if you have more knowledge," West said.
Following the initial four weeks of training, professionals from across the southeast will mentor and coach the participants. At the end of the program, a grant of $3000, provided by Bank of America, is awarded to each entrepreneur.
"Since launching in 2021, we've trained 250 business owners and awarded $200,000 as a small injection of capital."
One of the program's success stories is Tanya Barnhill Turnley, owner of TM Consultants in Hepzibah. She had been in business for about eight years before attending the training sessions.
"The coaching and mentoring were exactly what I needed. The training honed my skills and helped expand my business," Turnley explained.
She used the grant to hire an independent contractor and has since grown her business across the CSRA and has even picked up clients in Atlanta.
"The GABCC through the Entrepreneurship Training Program is addressing the disparities for minority-owned business owners and helping to level the playing field," said West.
The kickoff event is at 6:00 p.m. tonight at the Savannah River Brewing Company, 813 5th Street in Augusta. To sign up for the event, click here.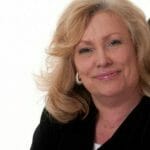 Editor's Note:
Mitzi Oxford is a veteran broadcaster and features writer who also worked at the same television station in Columbus, Georgia as Augusta's Brad Means! 
If you have a South Carolina story idea for Mitzi, please email her at mitzioxfordcreative@gmail.com.