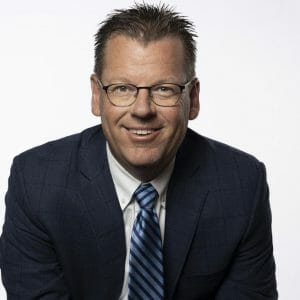 Editor's Note:
Think of your website as your online business card. People need to know who you are and what you do if they are going to hire you or buy your products or services. A great website is an excellent marketing tool that can be used to attract potential leads and customers.
There are several excellent web designers in the CSRA from ABD's partner, Alive Media to local ad agencies and higher-end creative firms like Wier Stewart, Kruhu, and more.
Here are some best practices to consider: 
Speed up your site's loading time by removing the clutter
Nothing deters prospective customers more than a slow website. In fact, studies have shown that many visitors will leave a site if it takes more than three seconds to load. Here are some tips on how to shorten the load time:
Optimize or reduce the size of your images as they require substantial bandwidth, and this can negatively affect your loading time.
 Check your plugins and remove any that are unnecessary.
Minimize codes. Websites often include numerous HTML, CSS, and JavaScript files, but you can reduce the load time by removing all the unnecessary characters in your site's codes.
Choose a suitable host provider. If your current web host is slowing down your site, consider switching to a better one. How advantageous is a fast-loading site?
Improve your site's visual hierarchy
Improve your website's visual appeal by utilizing:
Bold but professional fonts
Large readable text sizes
Bright and enticing colors
Optimize your website
Web design and SEO are indispensable to each other. For instance, you can improve the user experience if visitors have no problem navigating between your pages. If your site controls are complicated, users may choose to visit your competitors instead.
Consult a website designer on how to improve the user experience. They may suggest several options, and it may be wise to test each one to discover which works best. For example, a site should lead prospective customers from the homepage to the shopping cart in as few clicks as possible. If you are a service provider looking for leads, make sure the lead box is easy to locate.
Furthermore, consider placing your navigation bar horizontally across the top of each page. Also, you should include links to your various products and services, contacts, FAQs, and testimonials. However, be careful not to overload your menu with too many options, as this can overwhelm and confuse visitors who may decide to leave.
Choose the colors wisely
Colors, such as those used for your site's background, can help focus visitors' attention on the content. You may even decide to experiment with colors but remember, they should never impede your content's readability.
Remember, when choosing a color, make sure it:
 Elicits the desired emotion
 Matches your business brand
The Call-to-Action (CTA) colors should also stand out.
When selecting a font, always go for sans serif
Serif fonts have small flourishes at the end of the letters. Times New Roman is a serif. While serif fonts look neat and attractive, their use should be limited to titles and branding.
Sans serif, such as Arial and Helvetica are preferable as it makes it easier for people to read the content. In turn, if they stay long enough, your conversion efforts are more likely to succeed. Consider limiting your fonts to two or three typefaces, as too many will make your site appear messy and confusing.
Add white space
Websites with too many images and videos can distract potential customers from your product offers. Naturally, you don't want them to leave your site empty-handed, so think about adding blank spaces to improve your conversion rate.
Include images that are appealing to your audience
Besides adding white space, limit your pictures to a few good ones. You should only use high-quality and professional-looking photographs. If you only have a small budget, there are lots of appropriate stock photos to choose from online.
Your website should accommodate various layouts
Online traffic from mobile devices is now outpacing that from desktops. So, if your online business is not optimized for mobiles, you are losing out on a huge market.
Use social media
If you have included a blog on your website, you should share it through various social networks such as Facebook and Twitter.
You could also let readers share your blog by adding social share buttons to your site.