As many of you know by now, in less than two weeks, I will be stepping down after just over six years as the Dean of the James M. Hull College of Business (HCoB) at Augusta University (AU). Over the next five months, I will be preparing to return to full-time faculty for the first time in over seventeen years, by preparing to teach courses and dedicating more time to ongoing and new research. As in most major decisions like this, much goes into it; factors that are both personal and professional. I thought it might be instructive to other organizational leaders to read about my journey over the past six to nine months that led me to stepping down.
This process started for me with a personal challenge in which our family experienced an unexpected and serious medical diagnosis. While through the grace of God and the prayers of many, things are now going well on that front, it did cause me to take stock of things.
At the same time, we were also going through some personnel issues in the College that made my job less enjoyable. This led me to discussions with some members of the AU administration, primarily Provost Neil MacKinnon, and other trusted friends and colleagues during this summer, as I contemplated my future.  During these months of contemplation, a number of things began to become clearer to me; in particular, an assessment of my professional accomplishments and shortcomings and what needed to be done if I continued in my position. When I reflected upon that assessment, a follow-up discussion with Dr. MacKinnon in January led to a decision that it was time for me to step down.
I think it is important that at critical junctures such as this to be sure to reflect on the positives and when I did, I was extremely satisfied with what I, with the help of many other faculty, staff, and administrators, accomplished at HCoB. When I arrived at AU/Hull, the institution was only a couple of years into consolidation. The standing of HCoB at both AU and throughout the international business school community was not very noteworthy. I believe one of our greatest accomplishments during my tenure as Dean was raising HCoB's profile, trajectory, and relevance both at AU and among business schools. We have garnered numerous honors and rankings from Princeton Review, U.S. News & World Report, and many other organizations.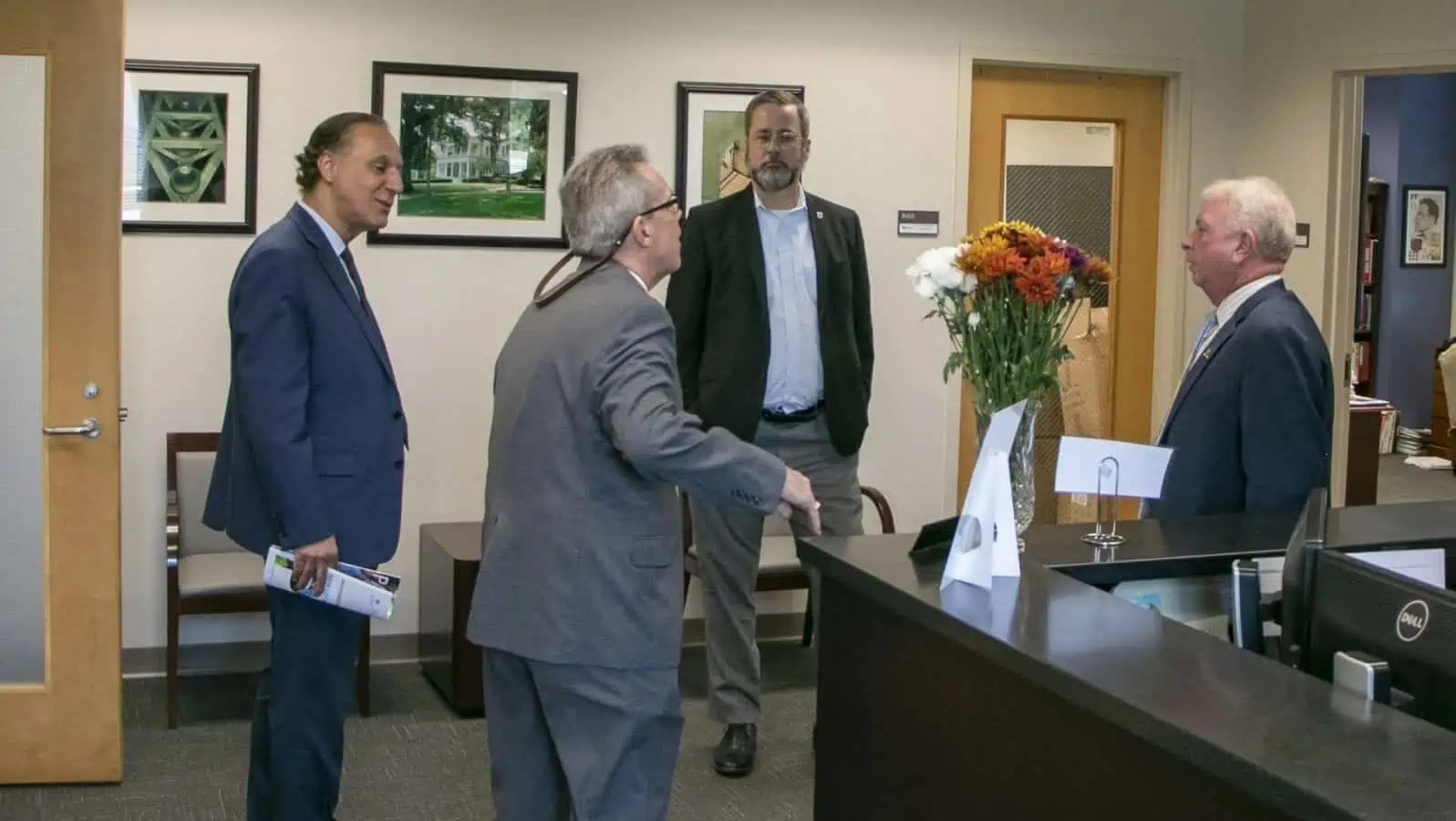 In October, we had a visit from a Peer Review Team from AACSB, the preeminent accreditor of business schools, and we received an outstanding report and our accreditation was extended for another five years, officially in January. This visit, which recognized among other things, our curriculum, our faculty's superior research productivity, and our impact on the local community, felt like a culminating event of my six years as Dean.
Beyond the recognitions and rankings, we have become known for our innovative curriculum developed during my tenure and have provided a steady stream of outstanding graduates to support the workforce and economic development of the CSRA and the state of Georgia. Most importantly, we are delivering on our value proposition to our students and their parents that they would find great first jobs and have great business careers coming out of AU/Hull.  So, I feel that much has been accomplished during my term, but there is much still to be done and I hope the foundation built during the last six years will provide a solid launching point for those next steps.
As I reflected on what I was unable to accomplish and the ambitious goals of Augusta University, I was concerned that I might be holding the institution back. In particular, while AU's enrollment has been growing and has aspirations of much more significant growth, HCoB has not pulled its weight. While we have had solid growth in our MBA program during my tenure as Dean, undergraduate enrollment has stagnated and even declined. In addition, AU aspires to be a top research institution and while Hull faculty consistently significantly outperform its business school peers in both quality and quantity of research, I am concerned about my ability to grow it further while also attempting to aggressively increase enrollments. As I looked forward, it seemed like it might be "too heavy a lift" for me and I do not want to hold AU back, so they deserve the opportunity to hire someone who can accomplish that.  Since Dr. MacKinnon inherited me as the Dean of HCoB, it is a great opportunity for him to hire his own person.
As my faithful readers know, I like to use sports analogies when discussing business and leadership, so, I will do so again. Another reason for me to step aside is that I think our jobs are somewhat analogous to that of a football coach. Like a football coach, after a certain amount of time, your "players" need to hear a "new voice," or you run the risk of "losing your locker room." While I am not sure we were there in HCoB, it did not make sense to risk it any further. So, the combination of these factors made it clear to me that it was time to step down.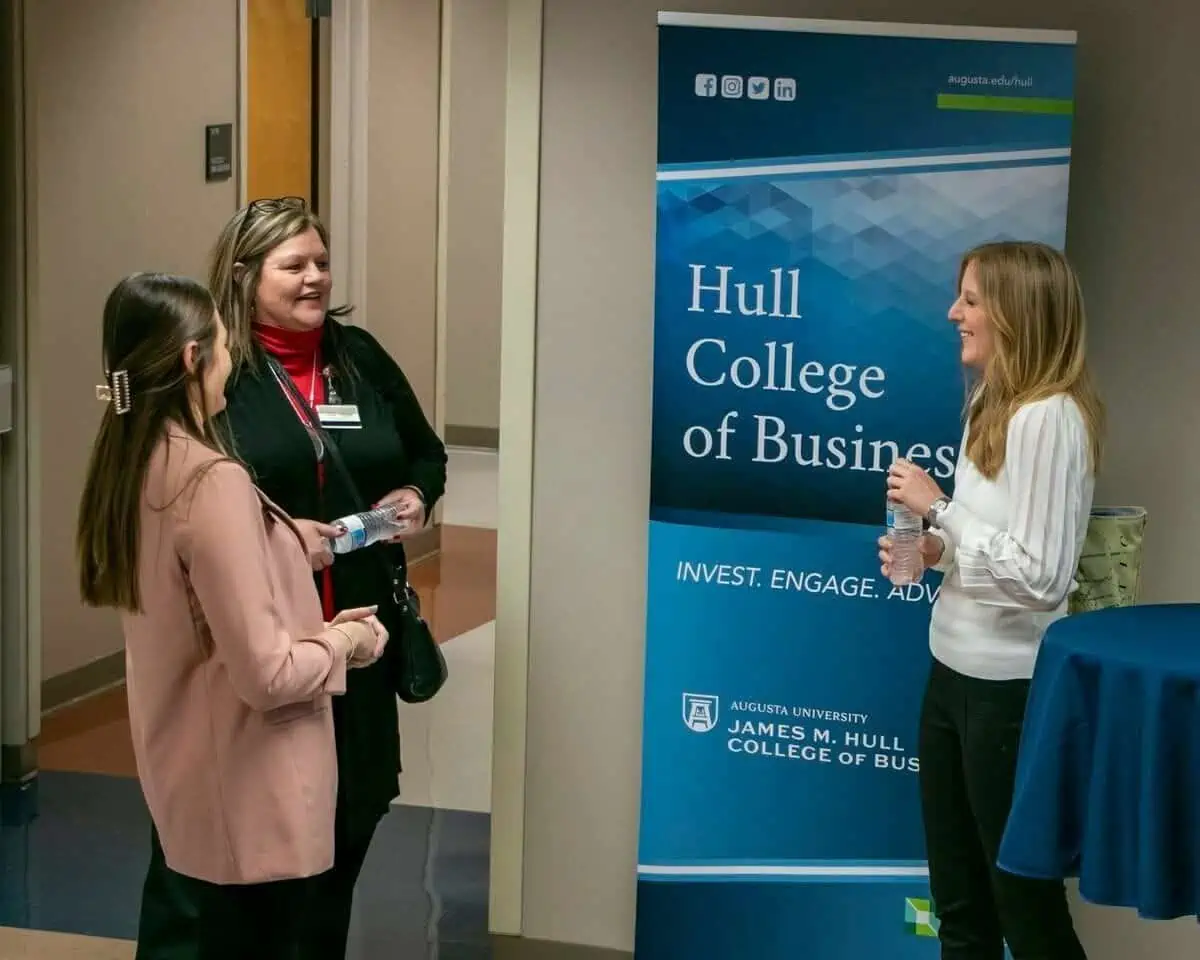 So, ultimately, what I learned about knowing when the time is right to step down from a leadership position, were the following:
Understand how things in your personal life might be affecting your performance on the job.
While all jobs have their less-than-desirable duties (I call them "mucking the stalls"), if something is taking the enjoyment out of your job, it is time to consider leaving.
While you should reflect favorably on your accomplishments, it is important to recognize what you are not doing well and that someone else might do better. At the same time, consider if you are up to the future challenges and goals of your organization.
Know that your leadership may have a limited shelf life in any organization and your people may need a "new voice."
Each day since the decision was made to step down, I have grown happier with it. I enjoyed my time as Dean and that was primarily due to the people I worked with, the people I worked for, and the supportive Augusta area business community. However, I look forward to contributing more directly to students as a faculty member in the classroom and continuing to be an active member of the community. Finally, I am thankful that Neil Gordon will continue to afford me the opportunity to contribute to the Augusta Business Daily through "Mondays with Rick" and this biweekly column.   Hopefully, I will continue to see you here and in the community!
Do you enjoy and benefit from ABD's business news? If so, CLICK HERE to find out ways you can help ABD achieve and expand our mission!