More than 100 students will graduate today from the Nuclear Operator Apprenticeship Program. The course is a collaborative partnership between Aiken Tech, Savannah River Nuclear Solutions (SRNS), Savannah River Mission Completion (SRMC), and Savannah River National Laboratory (SRNL) to build the workforce pipeline for much-needed nuclear operators at SRS.
The ceremony will include remarks from representatives from each program partner and the awarding of the Nuclear Fundamentals Certificate to each apprentice.
The Nuclear Operator Apprenticeship Program began in the spring of 2020 and has seen significant growth, with this cohort being the largest.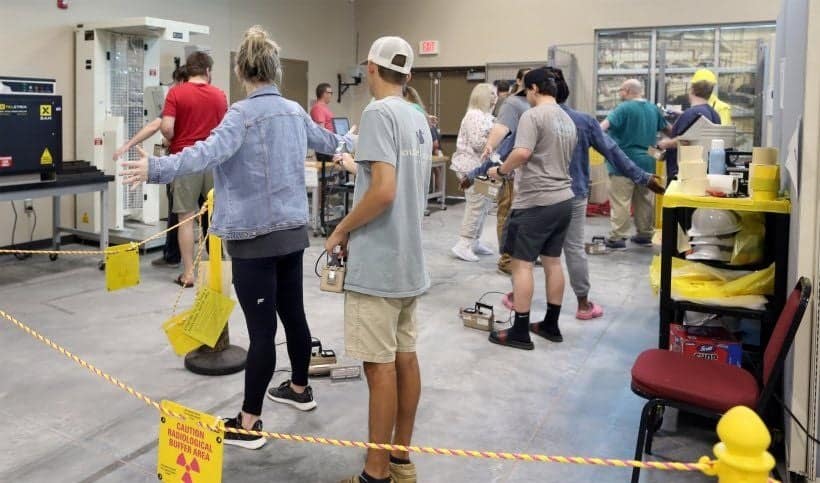 Students selected for the program earn a Nuclear Fundamentals Certificate from Aiken Tech, while gaining on-the-job experience with their host apprenticeship employer. Two days a week are spent on the Aiken Tech campus, completing academic work, and two days a week are spent at SRS working with industry experts and trainers.
Students also receive scholarship support for their academic costs through the Workforce Opportunities in Regional Careers grant, supported by the U.S. Department of Energy Environmental Management and the National Nuclear Security Administration. Select students also receive funding through the Lower Savannah Council of Governments Workforce Innovation Opportunity Act initiative.
The Nuclear Operator Apprenticeship Program's success earned the apprenticeship team the prestigious A. Wade Martin Innovation Team of the Year Award from the South Carolina Technical College System Foundation earlier this year.
Do you enjoy and benefit from ABD's business news? If so, CLICK HERE to find out ways you can help ABD achieve and expand our mission!