Perseverance, hard work, and customer service were the common theme of three CSRA business leaders honored as Trailblazers at the 114th annual Augusta Metro Chamber of Commerce meeting on Feb. 23.
The Chamber hosted a panel discussion of three entrepreneurs who started iconic CSRA businesses: Larry Jones, founder of Universal Plumbing; Vera Stewart, founder of the Very Vera cooking empire; and Ray Carnes, founder of recteq grills. WJBF News Channel 6 anchor, Brad Means moderated the discussion about what it takes to be a successful entrepreneur.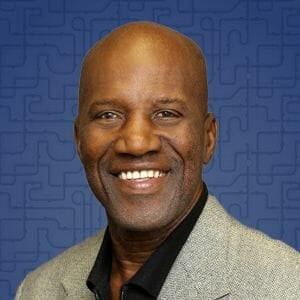 Jones went from growing up in a home without plumbing to owning the largest plumbing company in Augusta. An experience as a young boy when he observed a woman on her hands and knees cleaning a kitchen floor, gave him the realization that he could be something greater than he was.
"I realized that there is strength in serving," he said. "The only person you have to prove yourself to is yourself."
Carnes learned that failure in one business can be an opportunity for another. It was that failure that led him to develop a grill that led to recteq. After a slow start, selling 90 grills in the first year, a few ads placed on the internet led to selling seven grills in one day.
"That's the day I knew we'd cracked the code," he said.
Internet direct-to-consumer sales remain recteq's biggest sales component, now sometimes totaling 1,000 in a day.
Stewart referenced the book Tipping Point as part of her success. Her tipping point came in 1993 when one of her cakes was given as a gift to someone at Southern Living magazine. Before long, she was featured in the magazine. Later, circumstances pushed her into putting her closely guarded recipes into a cookbook, which became popular, and then appearing in a cooking contest with Bobby Flay that led to her television show.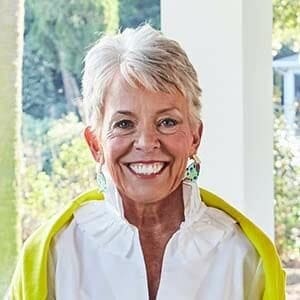 "People say, 'You just keep reinventing yourself,'" she said. "That's been the motivating factor in my life."
But as successful as these entrepreneurs have been, it's customer satisfaction, not money, that motivates them.
"It's not about chasing a dollar, but about easing a burden someone has," Jones said.
Carnes built the recteq call center to have live operators answer calls and return any missed phone calls. But the customer service he provides is even more personal.
"Every single recteq customer has my personal cell phone number," he said. "I talk to customers 365 days a year."
Both Jones and Carnes tried college but didn't thrive there. They said there is plenty of room for entrepreneurs even without a college diploma.
"Some people can't make it in college, but they can be good maintenance workers. They can do hair, they can be a carpenter," Jones said.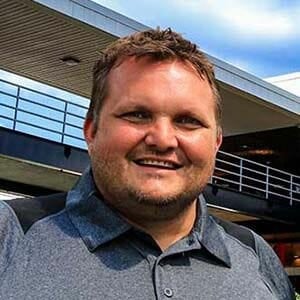 Carnes said that sometimes college can even be detrimental to the entrepreneurial spirit.
"Sometimes college trains people to be middle class and not think outside the box," he said. "But think bigger – ask 'Why not me?'"
In the end, being a "self-made" entrepreneur takes dreams and hard work.
"People ask me, 'Do you own Universal Plumbing?'" Jones said. "My response is, "No, it owns me."
He compared owning a business to raising a child.
"You have to put positive energy into it," he said. "It's giving that child, that business, a part of you."
For Stewart, it's about following a dream.
"Dreaming has always been part of my philosophy," she said. "You've got to work hard, be responsible, have a lot of energy, and have a great attitude, because not every day will be a holiday. The goal is to make that dream come true."
"You have to have a positive mental attitude because it's your baby," Carnes said. "I live and breathe recteq. You have to be willing to roll with the punches, take it on the chin, and keep going.
As thanks to the three panelists, the Chamber will make a donation in their names to their favorite charities.
In addition to the panel, the Chamber also recognized six new board members, and outgoing board chair, Garnett Johnson passed the gavel to the new chair, Dennis Trotter of Jordan Trotter Commercial Real Estate.