Every 180 seconds, somebody in the United States dies of blood cancer. And in today's times of uncertainty, patients need support more than ever.
The Georgia-South Carolina Region of The Leukemia & Lymphoma Society (LLS) has announced the 11 candidates who will be running in Augusta's 2022 Man & Woman of the Year campaign – a philanthropic competition to fight blood cancer among a group of motivated and dedicated individuals in communities across the United States.
The funds raised through Man & Woman of the Year are used for research, education, support for patients and families, and national and local advocacy efforts.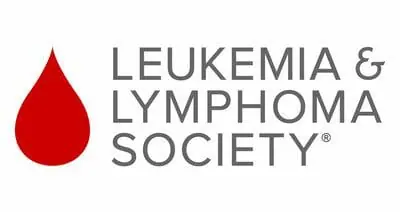 The candidates compete in honor of children who are local blood cancer survivors, known as the campaign's Honored Heroes, to provide inspiration during their campaign. This year's fundraising is in honor of two blood cancer patient heroes, Abby of Evans and Tucker of Beech Island, S.C. Both of our 2022 Honored Heroes were diagnosed with B-Cell Acute Lymphoblastic Leukemia in the summer of 2020.
Year after year, individuals from all over the country take on this challenge, although only two will win the official titles, Woman of the Year and Man of the Year. The iconic fundraising campaign embodies the idea that any individual can have an impact on cancer cures with hard work and dedication.
The 2022 candidates are Amanda Brewer, River and Rail Exchange; Cassie Hensley, Windsor Fine Jewelers; Charlissa Culp, Berkshire Hathaway HomeServices Beazley; Dr. Beth Druckenmiller, Rising Chiropractic; Erik Smith, Chick-fil-A; Jason Neely, N2 Company/Summerville Living Magazine; Luke Crown, ADP; Ramiro Galavan Fuentes, El Rey, Inc.; Ricky Sanders, Augusta Premier Soccer League; Secelia Brown, Secelia Brown Photography; and Will McCranie, Will's Dills/Bodega Cat.
"While everyone is still working to adjust to a 'new normal,' LLS is making sure not to forget the over 1.3 million people living with or in remission from a blood cancer," said Amanda Yancey, LLS Georgia-South Carolina Executive Director. "These exceptional candidates and volunteers are all truly unstoppable individuals and leaders in their communities. Because of their dedication, LLS can continue to carry out our lifesaving work across the country."
Since its founding in 1949, LLS has invested more than $1.5 billion in cutting-edge cancer research worldwide, and its support has been instrumental in the development of nearly every breakthrough in blood cancer treatment.
For more information, visit the Man & Woman of the Year website, mwoy.org.