Last year, Tori Taylor created treats for Tony Finau, who has never missed a cut at the Masters and will be making his sixth appearance at Augusta National. If more custom strawberry treats are on Finau's wish list for this year, Taylor will have him and them covered.
For the second year, Taylor, a self-taught artist and owner of The Red Berry Co., an edible art business, is painting Masters designs on chocolate-covered strawberries. She operates her business out of Wild Sugar, a dessert shop located on Washington Road in Evans.
"I grew up in Augusta, and the Masters has always been super important," she said. "People love the theme year-round; I have 30-40 orders for the whole month of April."
Taylor, who attended John S. Davidson Fine Arts Magnet School, said she has primarily sold boxes to people renting out their homes for the tournament. Of course, painting strawberries requires rigorous attention to detail, which isn't a problem for Taylor, who admits she's always been a perfectionist.
"I have to use the smallest brush you can imagine," Taylor said.
Besides the Masters theme, she sells strawberries in a variety of flavors, including Reese's, s'mores, and cookies & cream. Taylor makes boxes for many occasions, such as weddings, parties, and Valentine's Day.
She can paint a box of 12 strawberries with the Masters design in about an hour, but other designs can take up to three hours to complete. The Fresh Market orders her strawberries for her, but she also buys batches from CSRA farms.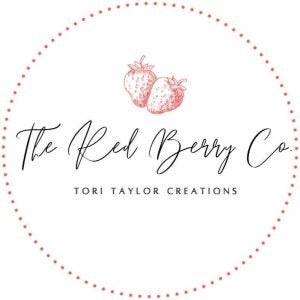 "I really like to support local farmers in the summertime," Taylor said.
To ensure the quality of her strawberries, she goes through the painstaking process of checking each one. Taylor sells Masters boxes in two different designs; one costs $55, and the other costs $75.
"I still have a few slots open, but it's extremely limited," she said.
For more information or to place an order, visit theredberryco.com/.