For many people, painting is a way to relax, hone their craft or express their creativity, but a new business opening today in North Augusta will allow both children and adults to create fun, unique paintings that require no artistic talent.
Chris and Brandy Gunsolus own The Splatter Place located at 614 East Martintown Road, Suite C, across the street from Krystal and next door to Aishi Steak & Wings.
The business gives customers the chance to throw ultraviolet blacklight reactive paint at a variety of canvases, including hats, T-shirts, and even other people, using brushes or paint bombs, which are like water balloons filled with paint.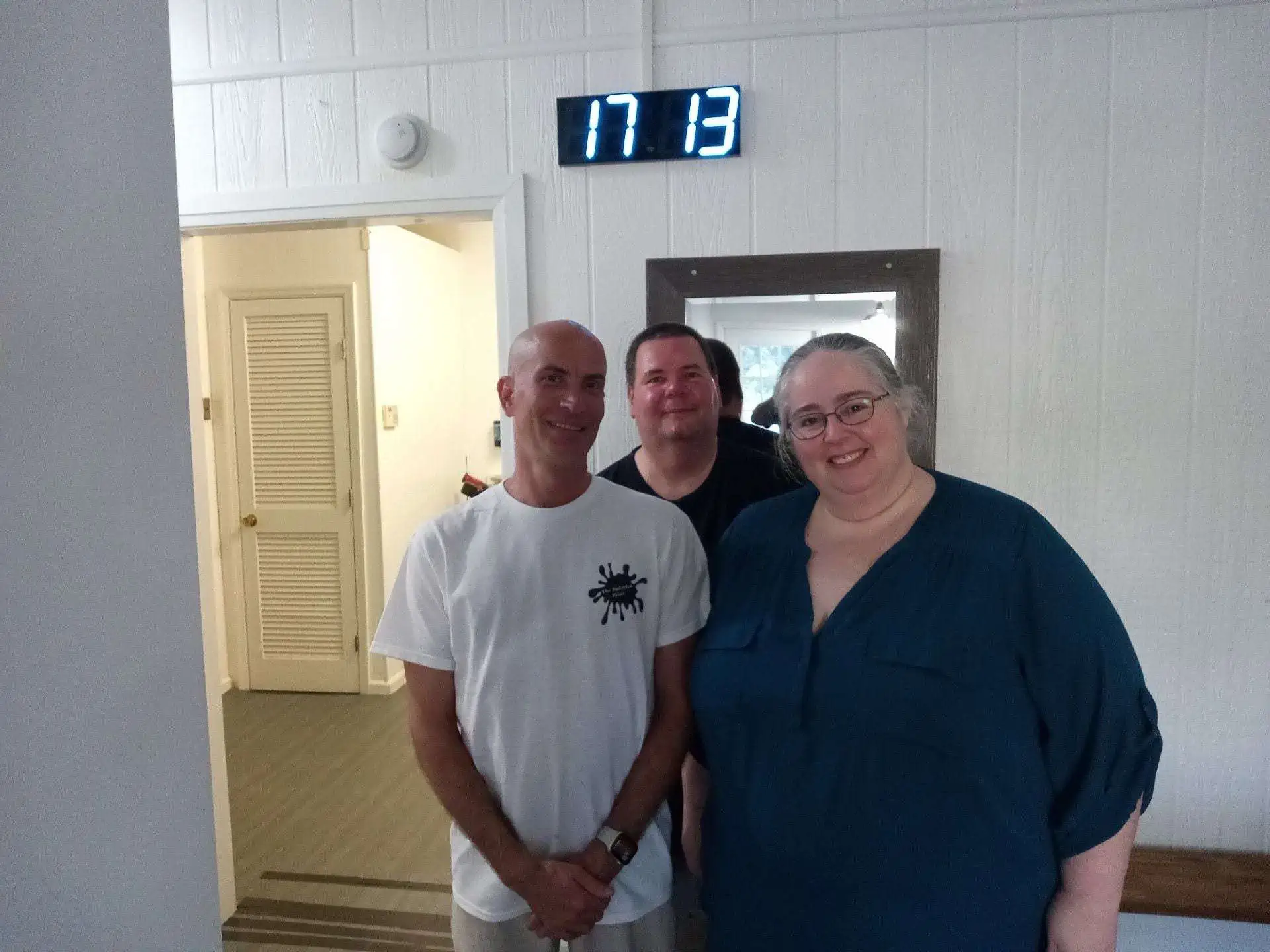 "It's therapeutic – it's a way to release tension," said Brandy, who also serves as a doctor of Clinical Laboratory Science at Augusta University Health.
The couple decided to open The Splatter Place after their daughter, son-in-law, and grandson visited a similar business in Texas and had a great time. She did some of her research on splatter painting by contacting the owner of that business.
"We've always wanted to start a business, but we could never figure out what kind of business we wanted to start; there's nothing like this here," Brandy said. "We wanted something completely different and something fun."
But they have also taken precautions to ensure the safety of their customers by providing safety goggles, ponchos, and other protective gear, as the paint can stain clothing and shoes.
She said they already have a birthday party booked for today and several other upcoming events, including a visit from a Girl Scout troop and a ladies' night.
"We've had interest from teens and college kids," Brandy said.
They will also have a food truck today.
She's excited about not only opening their own business, but also the fun that business will provide to their customers.
"I'm just ready to see smiles on people's faces," Brandy said. "I like seeing people happy."
While kids love to get messy and splatter paint, the business is designed for people of all ages.
"We put a wheelchair ramp at the entrance to make it accessible for anyone who wants to come in and paint," she said.
While they will accept walk-ins, Brandy said it's best to reserve a time in advance, which can be done online.
The Splatter Place will be open Sunday and Thursday, from 2 p.m. to 8 p.m., and Friday and Saturday, from 2 p.m. to midnight, as well as additional days during school breaks, including Masters Week and the week of Thanksgiving.
For more information, visit thesplatterplace.com/ or its Facebook page.