Peter Alewine's full-time job is running a local pool installation and repair company, but on Fridays, he gets to enjoy his side gig.
Alewine – Manager of Pete Alewine Pool & Spa, is also co-owner of 5th Quarter Sports Cards & Memorabilia, which is located at 4490 Washington Road near Ace Hardware and Burn Boot Camp in the Lenox Plaza shopping center in Evans. The store buys, sells, and trades a wide variety of collectible baseball, football, and basketball cards. "It's really fun to meet and talk to people of all different ages who have collected," he says. "We've got a great clientele." Alewine joined local entrepreneurs Andy Hobbs and Scott Hill, who founded the business about two years ago. Hobbs – owner of Rustic Vibes Furniture Décor Gifts, devotes part of his showroom to 5th Quarter. While all three owners have other professions, "This is a job we enjoy," he states. The business also hosts trade nights once a month. These events give local collectors the opportunity to "talk to each other and enjoy the hobby," Alewine explains. (See photo at the top of story)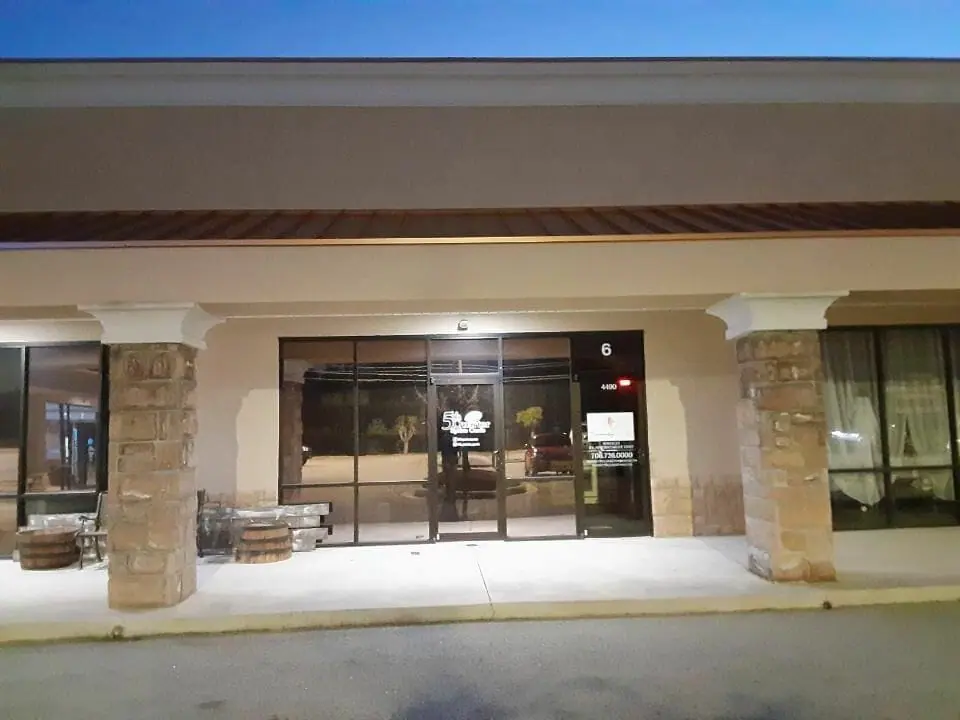 5th Quarter is open two days a week: Friday from 10 a.m. to 5 p.m. and Saturday from 10 a.m. to 4:30 p.m. For more information, visit their Facebook page or call 706-373-3657.