The Augusta National Golf Club has found a new purpose for a longtime fast-food restaurant.
Local Wendy's franchisee, Mike Iezzi leased the location at 2738 Washington Road next to Olive Garden from a company called Meadows Inc. from 2007 until a few years ago, when Augusta National purchased the property.
Iezzi said he's been paying the golf club monthly rent to operate the busy franchise location.
According to Golf Magazine, the restaurant property was purchased for $3.4 Million by AGNC.
Iezzi added that Wendy's will close permanently on Sunday, July 17, and be demolished to make room for additional parking for the annual Masters tournament.
"The lease is almost up," he said. "They don't want to renew the lease, and we're not in a position to renew it."
Iezzi owns 11 other Wendy's restaurants throughout Aiken, Richmond, and Columbia counties—including their newest one–also on Washington Road in Martinez.
Over the past 20 years, Augusta National has spent several million dollars on properties adjacent to the course, according to a 2018 article from Bloomberg News. The article states these properties have included Pep Boys, Goodyear Tire, and TGI Fridays locations.
Since then, AGNC added the Publix Shopping Center and National Hills Shopping Center to its investment portfolio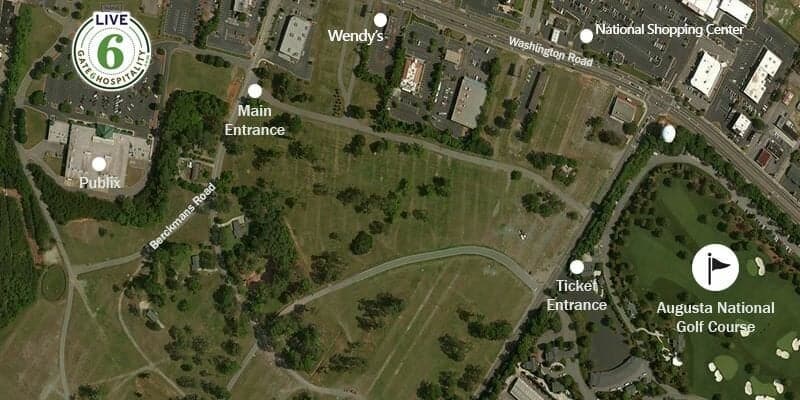 Years previous to that, AGNC also purchased the old Jay's Music Store, Steak N Ale Restaurant, a shopping center anchored by Food Lion, and a neighboring apartment complex—for a myriad of uses including road usage, office space, food service, and parking.
Do you enjoy and benefit from ABD's business news? If so, CLICK HERE to find out ways you can help ABD achieve and expand our mission!