It's not every day a Dungeons & Dragons tournament raises money for charity, but a group of local players came together on Saturday, March 12 to enjoy the fantasy role-playing game and support a worthy cause at the same time.
Cardboard Castle Games, located at 672 Mullins Colony Drive next to Belk in Evans, hosted the all-day tournament to support Child Enrichment Inc., a local nonprofit. The store, which sells a variety of board and table-top games, also donated a portion of its sales and sold raffle tickets for $5 each throughout the day.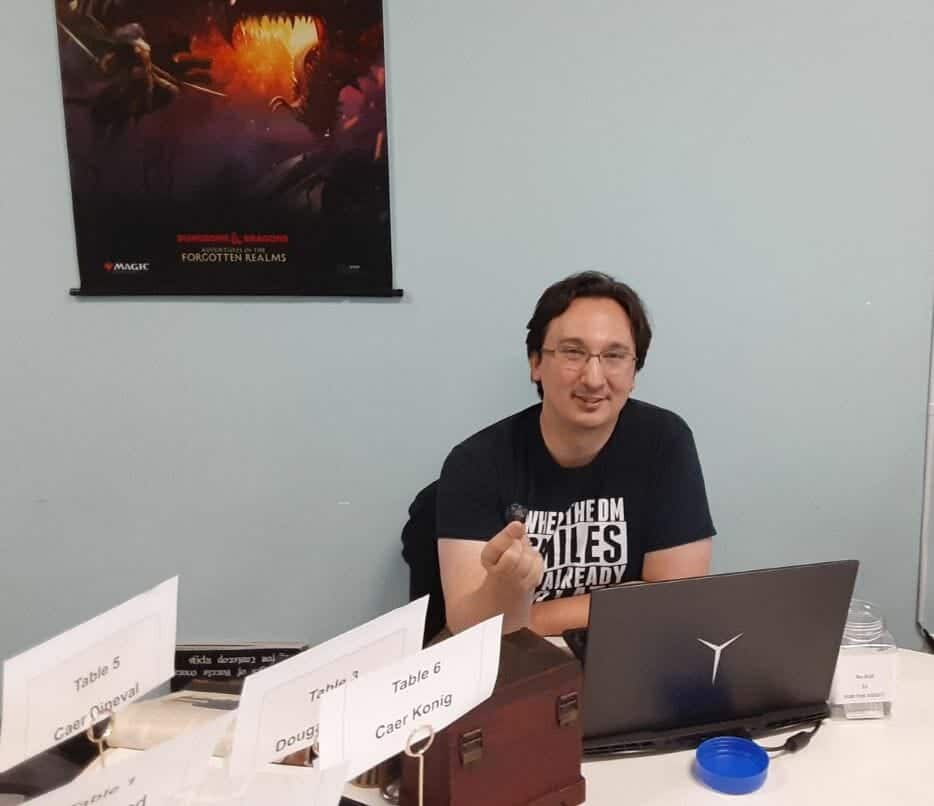 A drawing was held after the tournament, and winners took home various Dungeons & Dragons prizes, including books, cards, and even a large dragon figurine.
In a normal D&D game, players roll the dice once, but this time, they could roll multiple times. For every reroll, a player donated $1 and yelled, "For the kids!"
"They can reroll as many times as they want, as long as they put a dollar in the bucket every time," said James Allen, an avid player, and tournament organizer. "Part of the reason I did this here, was to give back to Augusta."

Every dollar is essential for helping Child Enrichment continue to offer therapy, advocacy, and other services to child abuse victims, according to Kari Viola-Brooke, the nonprofit's Executive Director. She stopped by the store just before the tournament began and spoke to the players.
At that time, the store had already raised $4,000. Viola-Brooke said she had no idea how much the event would raise.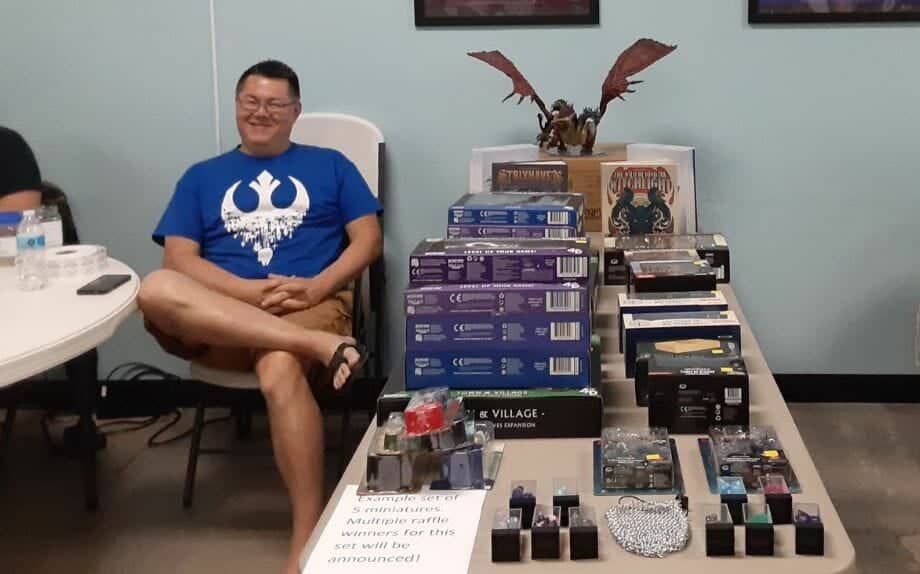 "This has far exceeded our expectations," she said. "I appreciate all of you here today."
Viola-Brooke said the donation will go to supporting and growing Child Enrichment's Court Appointed Special Advocates Program. CASA volunteers testify in court on behalf of child abuse and sex trafficking survivors. The program is designed to protect children's legal rights and serve their best interests. Like other local nonprofits, Child Enrichment is facing major cuts in federal funding this fall. At the same time, its caseload has increased dramatically.
"We used to serve 500 kids each year, but that number has increased to 1,100 kids a year," Viola-Brooke said. "All of our services are provided free of charge."
For more information or to become a volunteer, visit childenrichment.org.