Need to lose weight? Need to exercise more? Those may sound like New Year's resolutions, but the fact is many of us fall into that category and most are in the southeast, including Georgia and South Carolina.
More than 42 percent of adults in the United States are currently obese, while nearly three-quarters are overweight, according to the CDC. Some who are obese turn to bariatric surgery which involves making changes to your digestive system to help you lose weight when diet and exercise haven't worked.
The good news is that Doctors Hospital of Augusta was named among the top 101 hospitals in the nation for bariatric surgery by Money.com, in partnership with The Leapfrog Group. The hospitals that earned this distinction achieve Leapfrog's standards for safety.
Patients who have bariatric surgery performed at a hospital and by a surgeon that has more experience have better, more positive outcomes — including lower mortality rates, lower complication rates, and a shorter length of stay at the hospital.
At Doctors Hospital, Dr. Michael Blaney and Dr. Francisco Jacome, perform the surgery. Dr. Blaney was the founding physician of Live Healthy MD which has since been acquired by HCA and now operates under the name Doctors Specialists-Bariatrics and Surgical.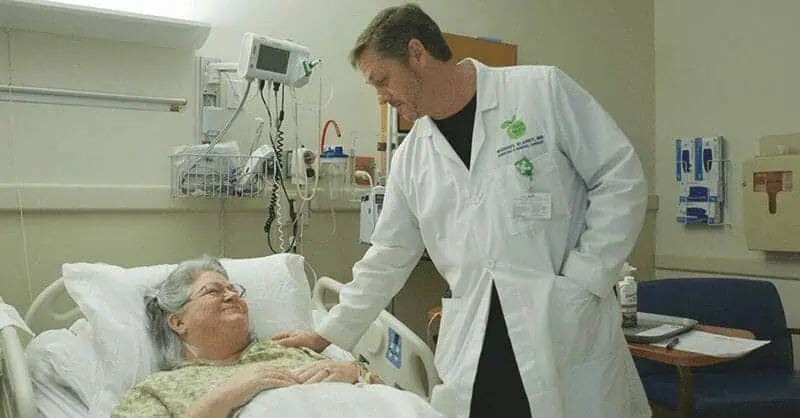 "When patients choose Doctors Hospital of Augusta for their life-changing weight loss surgery, our team works closely with every single patient from pre-surgery to surgery to post-surgical follow-up to ensure they receive the best care and support during their weight loss journey," said Brad Griffin, FACHE, Chief Operating Officer at Doctors Hospital.
Hospitals on this list meet Leapfrog standards for the number of bariatric procedures performed at the hospital and by individual surgeons. The hospitals also use a safe surgery checklist, prevent healthcare-associated infections, and perform well on the bi-annual Leapfrog Hospital Safety Grade, which assigns a letter grade to all general acute care hospitals in the U.S. based on how well they protect patients from preventable harm.
"Bariatric surgery is a complex procedure that over half a million people undergo annually across the world. Certain hospitals are safer than others for this procedure, and thanks to Money, patients have important data to make an informed decision," said The Leapfrog Group President and CEO, Leah Binder.