Christine Lowe left a stressful marketing job to buy a friend's business, and now most of her clients have four legs and fur.
Lowe, owner of What the Fluff Pet Sitters of CSRA, provides pet sitting services for not only dogs and cats, but also snakes, lizards and other exotic pets. She even took care of some cockroaches one of her clients was breeding, but fortunately for her, she didn't have to touch them.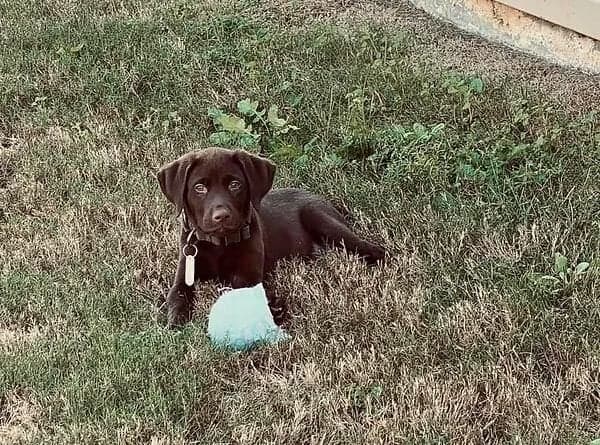 Lowe said her mother raised her and her sister to love and care for animals.
"I have four rescue animals myself," said Lowe. "Whether they're your pets or not, you treat them like family."
Pet owners hire her to check on their animals during the day or stay with them overnight. She performs many services for pets, such as feeding, giving medications and walking. But Lowe also checks her clients' mail, pushes their trashcans out to the street and rotates their lights to make it look like someone is at home, among other household chores.
"I'm a clean freak, I would say," Lowe said. "I always like to vacuum or use a Swiffer on the floor at each home because pets shed so much hair."
She gives her customers photos and videos of their pets, as well as detailed journals and checklists of the tasks she completed. Lowe also developed an app that allows owners to request services, track their pets' activities and rate her company.
"I've got nothing but five-star reviews in the app and on social media," she said.
Prices vary based on the services customers request and the amount of time they want Lowe to devote to their pets. She also offers each customer a free in-home consultation.
What the Fluff has many competitors throughout the CSRA, including Paws and Claws Pet Nannies, A+ Pets and Plants and The Barkin Meow Home & Pet Sitting Service. Pet owners can also visit websites, like care.com or rover.com, to hire private pet sitters.
Like Lowe, Bonnie Lord takes care of animals, her customers bring their pets to her. Lord has managed All About Dogs…and Cats in Grovetown since it opened on May 17, 2021. The business provides boarding and grooming services, primarily for dogs.
Lord and her staff give each animal they board a complimentary bath. They have cared for as many as 62 dogs at one time, but each dog receives individual care. The business also takes care of cats, but far less than dogs.
"People don't board cats the way they do dogs," she said.
Lord said she only has four or five spots left for Masters Week. Customers began booking those spots in November. All about Dogs…and Cats has many local competitors, including Paws in Paradise Luxury Resort & Spa, Paradise Kennels and Barking Lot Boutique.
For more information about What the Fluff Pet Sitters, visit wtfpet.com. To learn more about all About Dogs…and Cats, visit allaboutdogsandcatsga.com.