Nancy Carolyn Powell earned her real estate license as a teenager and has more than 20 years of experience in the industry. As her business, Powell & Associates, Inc. has grown, so has her commitment to mentoring the next generation of real estate professionals.
The March issue of Georgia Trend Magazine features profiles of Powell, a local broker, and owner of Powell & Associates, Inc., and five other influential female business leaders.
Her mother, Marcene Powell, founded the company in Lincolnton in 1992, and she worked for her for many years.
In March 2020, Powell took over the business and moved it to Augusta. While the pandemic crippled many businesses, her company thrived.
"It's our responsibility as professional women who have made it to help the next generation of women coming up," she said in the article. "I actually mentor men too."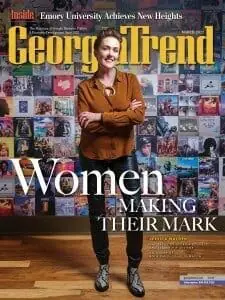 Powell also devotes her time to various organizations, including the Augusta Metro Chamber of Commerce, where she serves as co-chair of the Ambassador Committee and a member of the Women in Business Committee, and Young Professionals of Augusta.
To read the full article, visit georgiatrend.com/2022/02/28/inspiring-excellence/.