Renting a house or apartment in the CSRA has become increasingly expensive, and Shawna Woodward doesn't expect rental prices to decrease significantly in the future.
Woodward – real estate agent for RE/MAX Reinvented and a rental property manager, says local rent prices have increased because of a shortage of homes available to rent. "Owners can raise the price because there aren't that many to choose from," she explains. Many potential renters want to live in certain areas, such as Columbia County and West Augusta. North Augusta is another popular area, but "There are almost no rentals in North Augusta," states Woodward. ABD searched for rental prices in these areas, and here's what we found. According to zumper.com, the average monthly cost to rent a one-bedroom apartment in Evans is $1,224, a 15% increase from last year. By searching homes available in North Augusta on realtor.com, we found prices ranging from $684 to $1,590, while Zillow has listings in Augusta ranging from the $700s to more than $2,000 a month. Of course, prices vary depending on size and location.
She says, there are few reasons for the shortage. Because of the current real estate market and rising home prices, many owners are cashing in by selling their rental properties, and more people, particularly millennials, are moving to the area. Despite rising costs, she believes the local rental market is great for both renters and investors. "They're not as high as other places," Woodward adds. According to rent.com, the average rent for a one-bedroom house or apartment in Atlanta is $1,655. If given the choice to rent or buy, she recommends buying a home to those who qualify. "I would say anyone who can buy is buying," Woodward adds. She says investing in real estate is safer and generates better returns than the stock market.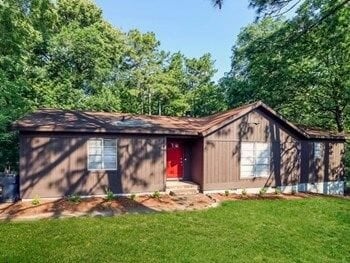 An Ohio-based company called Vinebrook Homes, which owns rental properties in many cities across the U.S., plans to buy 1,000 to 1,500 homes to rent out in the Augusta area. The company's website currently lists seven single-family homes that will be available to rent soon in south Augusta and Hephzibah. Monthly prices for these homes will range from $1,050 to $1,175. ABD reached out to Vinebrook's corporate office, but we didn't receive a return call.
Woodward explains rental prices will remain high even after the housing shortage ends. "They'll stop increasing, but they won't go back down to where they were before," she adds.