Gary Gibson says the combination of a planned retirement by a Gary's Hamburgers store manager and what he calls the never-ending federal unemployment subsidies and stimulus checks has forced his hand.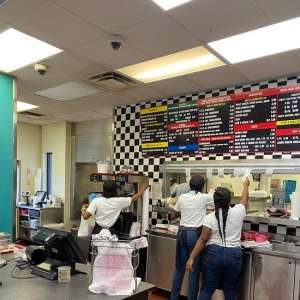 "We cannot keep enough employees on staff to adequately serve our customers." Gary Gibson adds: "The current administration appears to be coercing small business owners into paying much, much higher wages than we can afford. When I opened my first Gary's Hamburgers restaurant in 1984 in North Augusta, I never thought, in a million years, that the federal government would basically force me to close one of my locations."
That location on Wheeler Road next to Circle K is closing permanently this Saturday with a staff of just five employees—who will now move to Gibson's three other locations on Georgia Avenue, Washington Road and Belair Road.
The store's been open for 10 plus years according to Gibson. His long-time manager decided to retire leaving Gibson with less than five employees remaining and an opportunity to end his lease.
"This has nothing to do with volume—other than our North Augusta location Gary's on Wheeler does more business than the other locations (Martinez and Evans) between 6AM-3PM."
Gibson adds that each of his other locations employs at least 12 workers, and he already was serving just breakfast and lunch at the closing Wheeler Road location.
Gibson says he is grateful for the support he's always gotten from his customers and apologizes for any inconvenience.