South Carolina is among five states projected to have the biggest nursing shortage in the U.S. by 2030 and will need more than 10,000 new nurses to fill the gap. As ABD has reported, Aiken Regional is offering $25,000 sign-on bonuses for qualified nurses.
Now, Aiken Tech School of Nursing will take a step to address the demand for nurses in the CSRA by offering evening classes. The new program creates another path for licensed practical nurses (LPN) to become registered nurses (RN).
Aiken Tech's nursing school has seen success with its traditional LPN to RN transition program. "Adding the evening cohort pathway is another way it is working to meet the growing demand for nurses in the region," said School of Nursing Dean, Hannah Williams, DNP.
There are several contributing factors to the nursing shortage which ramped up during the pandemic.
More than half of current RNs are over the age of 50.
In 2021, U.S. nursing schools turned away more than 91,000 qualified applicants due to a lack of faculty, education space, and resources.
13% of newly licensed RNs change their job after only one year and 37% of new RNs report wanting to change their job after only one year.
1.2 million new nurses are needed by 2030 to address the shortage.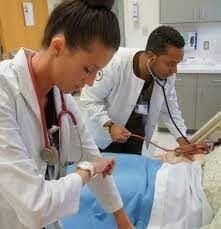 "The new LPN to RN evening cohort will offer LPNs the opportunity to further their education and provide for their families by working as a nurse during the day and completing the necessary coursework in the evening," said Dr. Williams. "Therefore, they can meet the surrounding nursing demands and satisfy their personal goals of becoming a registered nurse."
The new evening LPN to RN transition program will begin with the summer 2023 term, which starts Monday, May 8. Applications are currently being accepted through March 24 at 1 p.m. The evening program will require the same class and clinical hours as the traditional program. Each program can be completed in approximately 18 months.
For information about the program and key dates for applicants, visit https://www.atc.edu/Study/Programs-of-Study/Nursing
Meanwhile, Aiken Regional has scheduled job fairs throughout the year focusing on positions in nursing and support services. Interested candidates may participate in on-site interviews and meet members of the recruitment and management teams. Candidates who are hired for open positions may have the opportunity to begin employment paperwork while on-site.
For more information about Aiken Regional's upcoming job fairs, visit https://www.aikenregional.com/events-and-programs/job-fair-open-house-for-rns.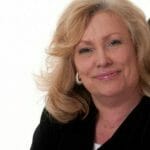 Editor's Note:
Mitzi Oxford is a veteran broadcaster and features writer who also worked at the same television station in Columbus, Georgia as Augusta's Brad Means! 
If you have a South Carolina story idea for Mitzi, please email her at mitzioxfordcreative@gmail.com.