A few years ago, Marie Kondo made millions from the concept of organizing, decluttering, and tidying up. While it wasn't a new idea, people were drawn to her marketing that being tidy is a powerful reset and that your life begins after putting your house in order.  She started something that was more than a fad.
The growth of the organizing and cleaning service industry is consistent. By next year, it's anticipated that 80% of all households will use a house cleaning service, most likely because the number of dual-income families is more than 42 million.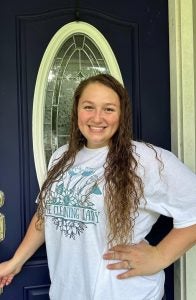 Great timing for Kaily Harris who just started her business, The Cleaning Lady, in North Augusta, two weeks ago.

"I worked in the restaurant business for a few years as a waitress and a cook. It's a tough life and I was tired of it. I also had a side job cleaning houses and I wanted to do something that would make me happy. I enjoyed cleaning and organizing, so I decided to start my own business," Harris explained.
She grew up in a home with three siblings and four dogs. She helped her mom keep their home clean and she liked doing it. Helping cleaning with a house full of children and four-legged kids is a handful, but that background has helped Harris with her startup.
"Right after I started my business, I had a review on social media from a customer whom I cleaned and organized for, and she loved my work. That resulted in eight clients within a day or two."
Her services include all types of cleaning and organizing. General cleaning is sweeping, mopping, and dusting. Deep cleaning includes windows, walls, and baseboards. Then, there is specialized cleaning of ovens, fridges, pantries, etc. You name it, Harris does it.
The Cleaning Lady service also includes organizing closets and unpacking boxes, whether you're moving in or out of homes or offices. Harris also has office filing experience.
"If you are hanging on to useful or meaningful "stuff" that's fine. I recommend if you aren't doing that, to give items away to a nonprofit like Goodwill or sell it."
As her business grows, Harris sees the potential for adding employees and growing into cleaning and organizing for commercial businesses.
In the meantime, she says "Life is so busy, especially when husbands and wives are both working, a clean house is nice to come home to and just enjoy the rest of your day."
The Cleaning Lady, Kaily Harris, is available at 864-337-6543. You can call, text, or email at thecleaningladysc@gmail.com.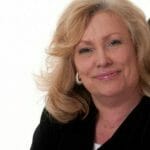 Editor's Note:
Mitzi Oxford is a veteran broadcaster and features writer who also worked at the same television station in Columbus, Georgia as Augusta's Brad Means! 
If you have a South Carolina story idea for Mitzi, please email her at mitzioxfordcreative@gmail.com.