Planning a business lunch? Wondering where to take your client? Our ABD Business Lunch Restaurant Reviews offer honest insights on where you should and should not go for lunch.
Reviews are based on our 5-star rating system, with one being poor and five being excellent.
Bon Appétit!
Your Pie
Food Quality: 5
Service: 5
Business: Meeting 3
Value: 4
Average Score: 4.25 of 5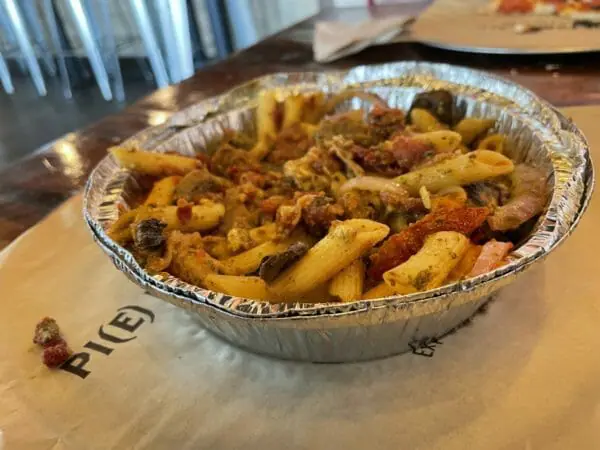 When I first heard the concept of Your Pie, I thought it was genius. I tried it in Athens and thoroughly enjoyed it. If you haven't been, think Subway or Chipotle, but with Italian food and not quite as fast food-oriented. It's a great place to eat if you haven't been, but when it comes to business lunch, we might call this one a split decision.
First of all, the food at Your Pie is great. You can get one of three Ps – pizza, pasta, or a panini. You can customize whatever ingredients you want on it, or get some of their suggested recipes, like barbecue chicken or southern heat. You can also do any of this on a salad, but that's not nearly as fun in my opinion. They also have a keto crust which isn't bad for those people who do better at that diet than I did.
The ingredients are fresh, and the meal is assembled right in front of you. You get a number while your pizza or pasta is fired up in the open stove, and then it's served right to your table. There's even a combo that lets you get a drink and either a salad or gelato. And at lunchtime, there's a 7.99 deal that comes with a 7-inch pizza (typical size is 10-inch) and a drink. Great deal if you're not all that hungry. But even if you get the full-sized offerings, the meal will still cost you around $10-12.
The reason it's hard to recommend Your Pie for a business lunch is because the atmosphere really is designed for quick, communal dining. There are a few booths, some patio tables, bar seating, and some very long tables as well. If you come when it's crowded, you may be sharing some space.
That and the very open atmosphere makes it tough for any serious conversation.
So, it's best to come to this pizza parlor with colleagues as opposed to clients.
I also have a confession to make. We were so excited when we got our food, that we were several bites in before we remembered to take some photos. So you'll have to forgive this reviewer for chowing down before he let you in on the good stuff. That's probably a good sign though that Your Pie is certainly a great lunch spot, even if not for people you need to hear at lunch or impress with fine dining.
Otherwise, buon appetito!
4 CSRA Locations
yourpie.com