Editor's Note: If you are one of the many in the CSRA who say "Happy Memorial Day", just know I don't mean to offend you with what I say or the content I am providing for you on this special day. Yes, as families we often grill out, go to the lake, swim, and have fun. It usually does end up as a happy day. When you say "Happy Memorial Day", please know there are so many in our area who have an AWFUL day. Their loved ones were fallen soldiers!
As a business person, one of my favorite sayings when a mistake gets made by me, an employee, or a trusted vendor is, 'Oh well, at least nobody died.' It's my way of saying that in the scheme of things, nothing is that important. One of my favorite people is Charles Kelly, who owns a Computer store and service company in Martinez. His father's legacy taught him lessons he carries on this special day and every day. This is a reprint of Charles' story from April, a day before his father, a decorated soldier received more honors.
The day-to-day running of a computer sales and service store and IT department has its share of ups and downs, like in any business. The "lows" are never too low because of lessons learned from a previous employer and my father, Charles Kelly, Sr.
My boss at my first real job after college would often say to the team, "Hey, at least nobody's shooting at you; I mean, you could be in a war where it's kill or be killed." I took the advice in the spirit in which it was intended and didn't tell my hard-charging boss that my father had been killed from being shot at in the Vietnam War.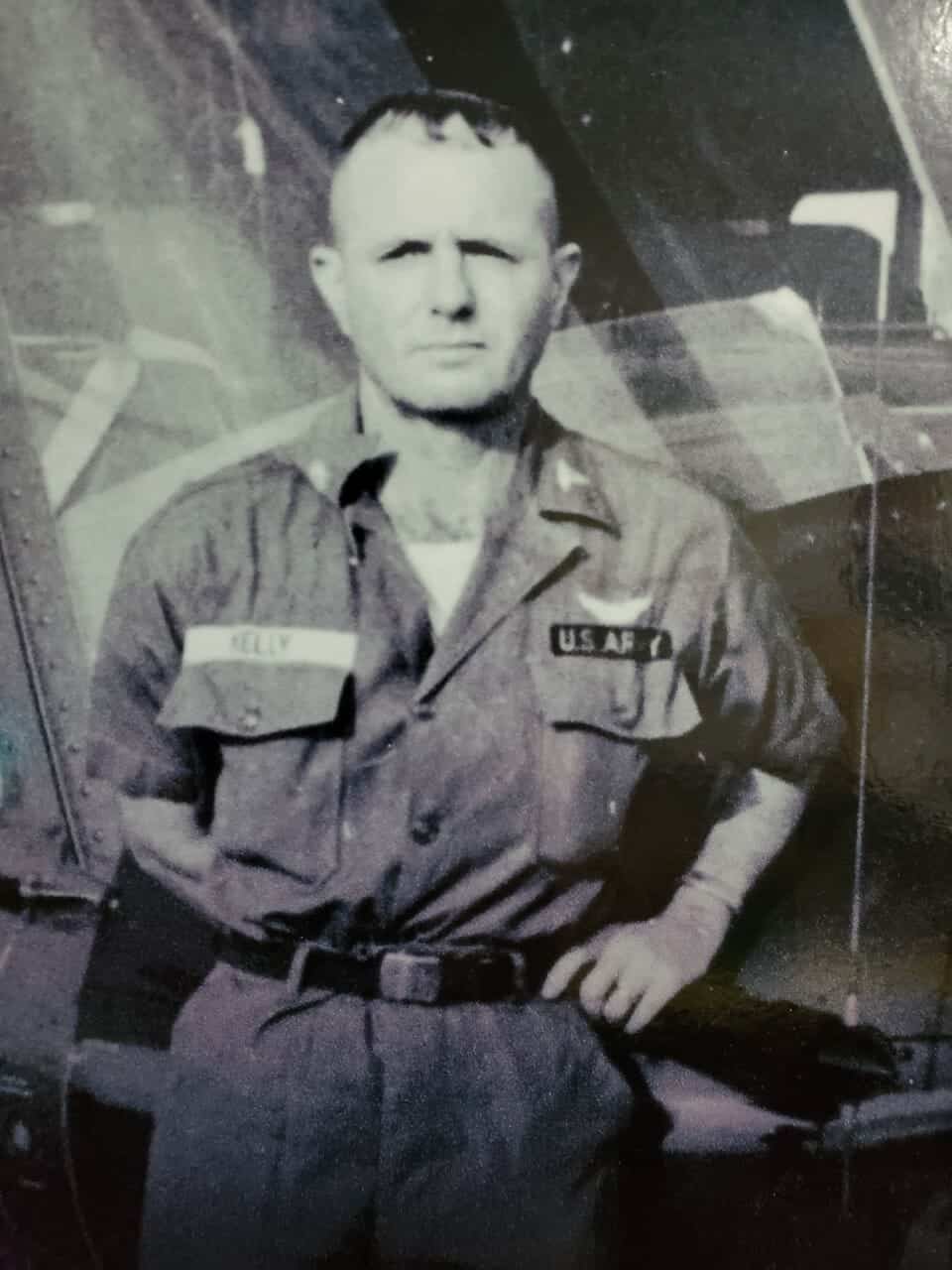 When John F. Kennedy was shot to death, it deeply affected my father. He was a career military man who had served as a combat medic in WWII in Europe, was severely wounded, but survived to come back to the U.S. and get a college degree. He later returned to the military as an officer in the Medical Service Corps and flew Medevac helicopters in Korea, Germany, and all over the United States.
Dad was due to retire when Kennedy was killed but decided that he had to go to Vietnam to take command of the 57th Medical Detachment, the first unit of any kind to have the Huey, UH1B helicopter. On January 12, 1964, he arrived in Vietnam and immediately began changing the way things were done.
The mission of the 57th Medical Detachment was to rescue wounded soldiers. There was no night flying, and many missions were held up due to dangerous conditions. In addition to that, the 57th had five Huey helicopters that were coveted by all who saw them. General Joseph Stilwell, Jr. wanted to "borrow" them or use portable red crosses and effectively shut down the dedicated mission of rescuing wounded soldiers as soon as humanly possible.
Flying by night
My father immediately began night flying, which, according to his tests, were safer. He ran a route to outlying bases, checking to see if anyone needed to be picked up. He also was up first for every mission himself, which gave him as much as 120 flying hours in one month, breaking all the rules. He trained his men to find a way in when there were wounded, and he never asked anyone to do anything he wouldn't do himself.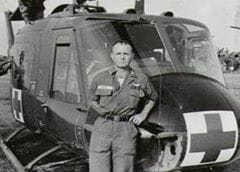 He was constantly fighting with Stilwell over the proper use of those Hueys, and he had to report to MACV headquarters, but he slowly proved that flying at night and flying aggressively was the way to rescue the wounded in the jungles of Vietnam. He never forgot being shot in Europe and the long, ground travel to medical care, which left him in the hospital for 7 months, during which time he almost lost his leg. His memory of treating the wounded in Europe and his own wounds as a 19-year-old combat medic drove him to fly his helicopter to its aeronautical limits and create new techniques that, while risky, saved lives.
During these flights, reporters started to ride with him and write stories about his heroic missions. His letters home made it seem like it was just another day at the office, but, in fact, when he landed, it was often with bullet holes in the aircraft. Once, a bullet hit the fuel drain valve and pushed it into the "drain" mode. At the time, his helicopter was on the ground, next to barbed wire, and patients were being loaded. They could just jump into the camp and call for another Medevac or load the patients and head for the patient landing zone. Kelly made the calculation and took off. As he was headed into the landing field a short ride later, hovering over the ground, his engine shut off from lack of fuel just as he landed. The tower asked him if he needed anything, to which he replied, "a bowl of ice cream would be nice."
"Dustoff" remembered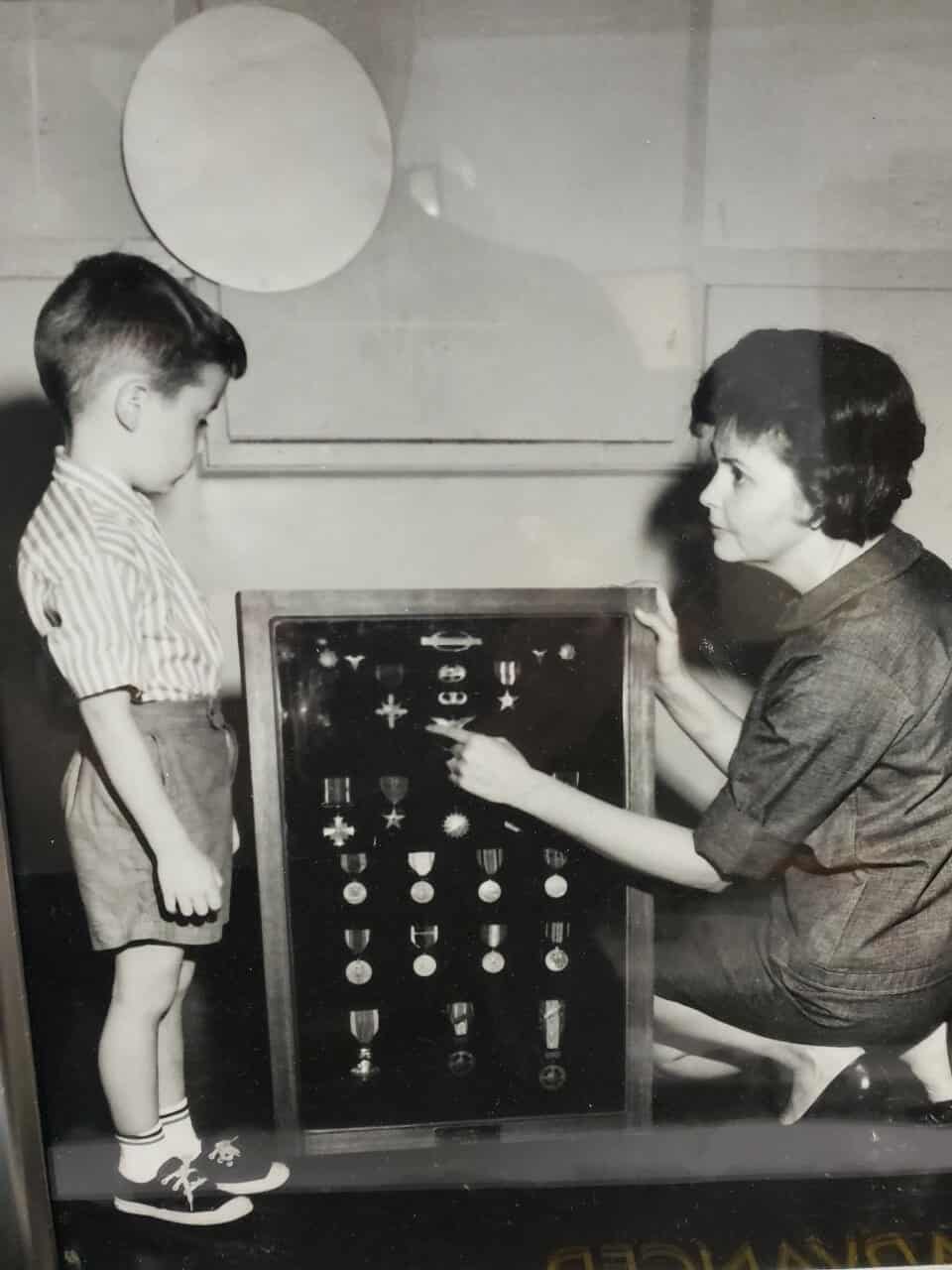 It was just another day at the office, picking up wounded soldiers, flying at night, in bad weather, with people shooting at him.
On July 1, 1964, at 11 a.m. local time, a call came in that an American advisor was wounded and needed urgent medical evacuation. A short 15-minute flight later, the radio chatter advised not to approach the landing zone because of significant small arms fire. Kelly replied, as he often had, "I'll leave when I have your wounded." A few minutes later, a bullet came in through the rear cargo door and hit Kelly. The Huey, already close to the deck, pitched nose up, then rolled to the right, crashing to the ground with the rotors tearing the helicopter apart. Doc Ralph suffered a broken leg, but everyone else was alright. They pulled Kelly from the wreckage and started an IV, but it was too late as the bullet pierced his heart on the way through him, lodging in the frame of the aircraft.
Major Charles Kelly became the very first person killed in the history of Medevac. His call sign was Dustoff, and for the remainder of the Vietnam war, when there were wounded, the call would be…. Dustoff, Dustoff, we need an immediate Dustoff!
Inspiration in tough times
Charles Kelly, Jr. keeps his father's medals in his office at Computer Exchange on Washington Road in Martinez.
As a business owner of 25 years in a tumultuous, fast-changing business, I have often faced tough times, and at times, the challenges have seemed overwhelming. When that happens, I invariably think of the burden my father carried in implementing the critical lifesaving mission of Dustoff in the jungles of Vietnam where his superiors did not support the mission, and the enemy was shooting at him while he flew day and night, anytime, anywhere. When I think of that, the hardest, darkest days of my career seem trifling in comparison. I never say to my employees, "Hey, it could be worse; they could be shooting at you," unless I tell it in the context of my boss using it to try and motivate me.
We have had tough times for sure in the last 25 years, but those tough times are nothing compared with those that have risked their very lives for our prosperity. We are enjoying the fruits of their labor while they were being shot at.
We labor for customers and margin and market share while they labored with helicopters, bullets, and blood.
This year of Covid has brought real danger and loss of life to many and loss of business to many others. Thankfully, the vaccine is taking effect nationwide, and soon, this time of Covid will be a part of history, with the loss of life likely tenfold the number of American soldiers killed in the Vietnam War.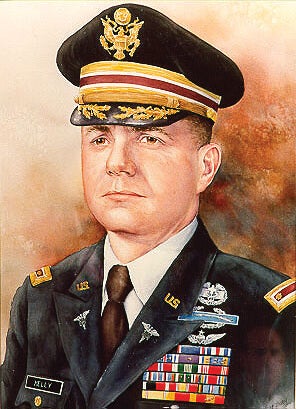 We mourn the loss of loved ones, and we commiserate with those who have suffered physically and financially through this time. We look forward to the day that Covid no longer stalks the land or the world. We are glad that we can go to work without the regular fear of being shot at.
Let's hope that we can also defeat the enemies that would do us harm so that our soldiers around the world, too, can work in peace without being shot at.
Remember, as business people, our livelihoods may be at risk, but most of us are not in a business that involves being shot at. The things that I could think of as terrible business trouble – things that roar like a lion – are really, in perspective, just squeaking little mice, hardly any trouble at all.
The author's father, Major Charles Kelly, KIA (Killed In Action) Vietnam, was inducted into the Georgia State Veterans Hall of Fame April 3rd, 2021 in John's Creek, Georgia.
Charles Kelly Jr.
Son of Dustoff
[email protected]