Editor's Note:
As ABD first reported on Friday, the AU Hull College of Business is ranked #1 in the U.S. for top online MBA Programs with the lowest tuition rates by the College Consensus Group, a source that aggregates information from U.S. World News and Report,  Forbes, Bloomberg Businessweek and other reliable sources. Our conversation was edited for clarity and impact.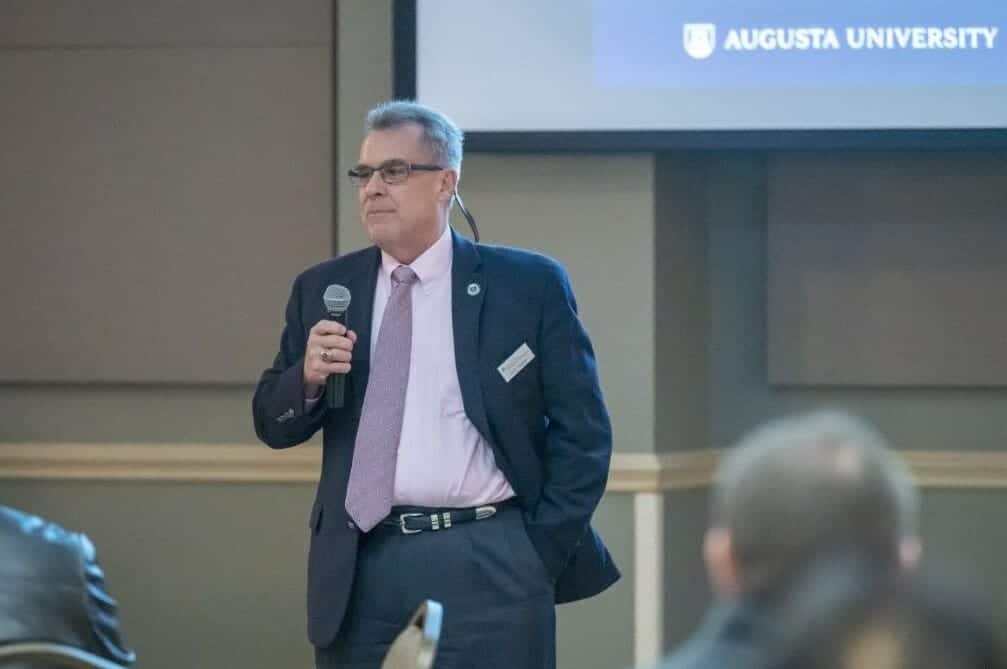 ABD: What was your reaction when you heard the news?
Rick: I had not heard of College Consensus before, but upon research, really liked the methodology they used. It's important to note, AU did not spend any money to advertise with the group, though other schools did. They gave a lot of weight to the fact that AU is a member of the Georgia WebMBA program (click on previous story) and we are accredited by the AACSB-International—earned by only 5% of business schools around the country. Anytime we improve in the rankings whether it be Princeton Review or U.S. News it's a positive, but we don't chase rankings.
If you develop the best program possible, the rankings will follow.
ABD: What is the cost of tuition to receive your MBA on-line from the Hull College of Business?
Rick: $22,170 and its split up over (10) advanced courses over (5) semesters for about (2) years. It's very flexible to take the courses through our outstanding professors in the Georgia WebMBA program.
We're actually going to be reducing the costs for some, beginning in the spring 2023 semester, by eliminating prerequisite modules we charge for. In the past, students who were not undergrad business majors or had not had taken core business courses had to pay before starting. Now, it's included in the cost and support materials are at no charge.
ABD: How has enrollment gone since you started and how will this ranking help in the future?
Rick: … (6) are still part our our 2020—21 initial class.
(10) more started in the 2021-22 academic school year and we believe due to the interest in our program and marketing we will do around our #1 ranking—we hope to DOUBLE enrollment for the 2022-23 academic school year.
ABD: Speaking of that when is the application deadline for the fall online MBA program?
Rick: It's June 15th and each month we hold an information session for the online and in-school programs. The next one is March 15th. Students learn about the curriculum, how to apply and the costs.
At our most recent one in February, we had a woman watching remotely from the U.K! She is moving back stateside and is leaning towards the online MBA program.
For details on the information sessions, email the Dean at [email protected].