Dr. Rick Franza, Dean of the Hull College of Business, discusses a different, timely business topic each Monday in this column. This week, he talks about the financial impact Augusta University has on the community. The interview has been edited for clarity and impact.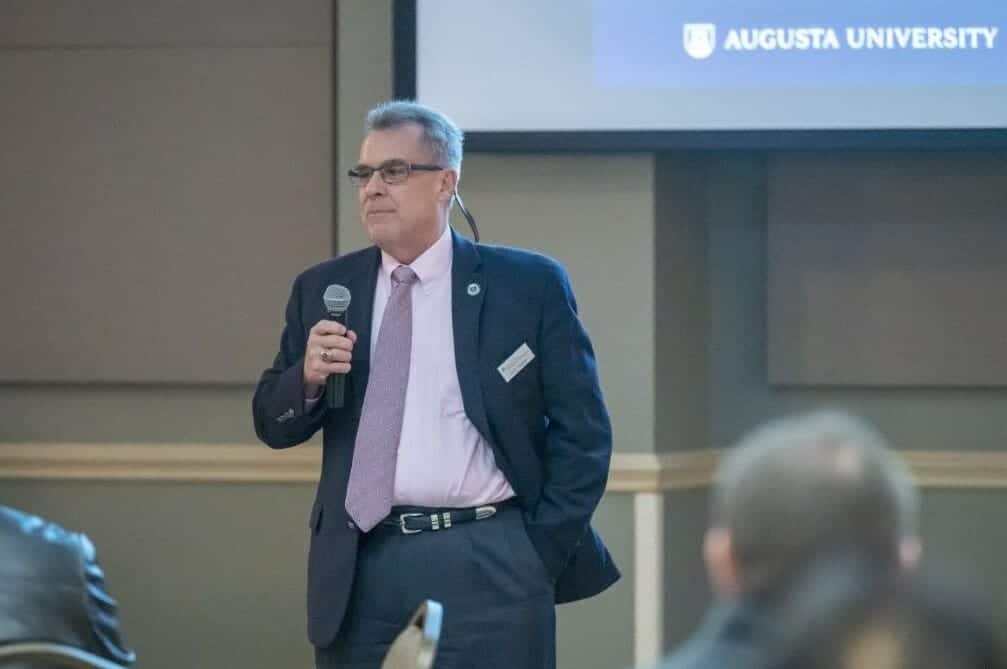 ABD: Last week, some numbers came out about the financial impact Augusta University and AU Health Systems have on the community. Combined, they add more than $2.1 billion to the local community, but it looks like AU provides about half of that, at $1.054 billion of that.
Rick: It's pretty well balanced. A lot of it has to do with research money. On the medical side, there's a very significant impact on research, but there is a significant amount of money on the university side that is health-related, just not part of the health system.
For having a relatively low number of students, AU generates a high impact. Georgia Southern, for example, has twice as many students but about two-thirds the impact; Kennesaw State has four times the students and only a little more impact. So the research piece is really important.
ABD: How does that make AU an asset to the community?
Rick: It's a bulkhead for the economy. The university is less impacted by a variation in the economy than a private business. Having an institute with a steady flow of students and research is important.
Research expenditures tend to be long-term investments and aren't as impacted by the year-to-year state of the economy. Some of the buffers we have in this area against a bad economy are the government entities, like the university, Fort Gordon and SRS.
ABD: What are some of the ways AU has an impact on the economy?
Rick: The most obvious way is in the 5,541 jobs at AU. That's the most direct thing. Less obvious is that because of what the university spends, it creates 5,742 jobs in the community. Anytime there's a new business, services have to be increased. Students require those services. How many restaurants and bars are dependent on student traffic?
ABD: Also in the news is that AU was one of only five schools in the University of Georgia's 26-school system to see an increase in enrollment last year. In fact, enrollment has grown by about 15 percent in the last seven years. What role does that play in the economy and is the growth expected to continue?
Rick: Obviously it's a good sign – the more enrollment you have, the more people are needed to serve those students. And there's more money to spend in the community.
We've been chugging along at a steady rate with enrollment; the only concern is that it flattened a bit last year. Our enrollment was just marginally up, but it was good compared to other universities. We've got data coming in daily and I'm hopeful it'll be up again, but it's going to be pretty close. It could be a half percentage point up or a half percentage point down, but I'm cautiously optimistic.
ABD: The current enrollment is a bit over 9,600 but President Brooks Keel has set a goal of 16,000 students by 2030. Is that possible and what will that do to our economy?
Rick: That is an aggressive goal. Adding an online component will help spur that growth. But we're very limited residentially and that has an impact on us and our ability to grow. It's not just campus housing; there's not enough student-oriented housing in the market. We have a new parking deck in the plans, but we also need more food options.
But I'm encouraged that if we can find a way to provide more residential opportunities, we'll have more growth. I think we're going in the right direction by offering online courses, and even that will have a positive impact on the local economy.

Do you enjoy and benefit from ABD's business news? If so, CLICK HERE to find out ways you can help ABD achieve and expand our mission!