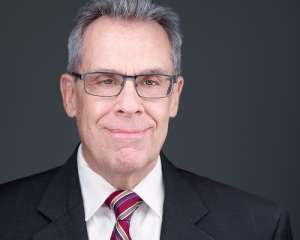 In my previous two columns for this newsletter, I discussed many of the positive aspects of the CSRA when it comes to economic development. Remember, when we discuss an area's potential for economic development, we have to consider the aspects of that area that would attract existing businesses to move or expand to that area and the area's ability to provide an environment that stimulates the creation of new businesses. In my first column on March 20, I provided a number of reasons as to why the CSRA is a fertile ground for economic development. In addition to the positive business climate in the state of Georgia as a whole, businesses specifically locate here due to area assets such as outstanding healthcare, strong post-secondary education, overall economic stability, an emerging cybersecurity ecosystem, and our excellent economic development leaders. In my second column, I stressed the importance of the workforce and its development for attracting companies and explained how the Masters plays a key role in developing our workforce through their over six thousand temporary hires.
However, while we have much to be proud of, and our record of attracting companies is very good, there is significant room for improvement. We have a number of "holes" that hold us back from being able to attract more business. Fortunately, the Augusta Economic Development Authority (AEDA) is aware of many of these holes and is currently or planning partnering with various area groups and agencies to address them. In this column, I will identify those holes and discuss how AEDA is helping to plan how to fill them. These holes cannot be filled overnight, but as we address them, our opportunities for further economic development will continue to grow.  Remember, each of these are important to attract existing and new businesses.
Vibrant Downtown: During the more than six years that I have been living in the area, downtown Augusta has certainly improved! There are many more varied, quality dining options, along with improved entertainment and bar venues. Also, with an upgraded Bell Auditorium and, hopefully, a new James Brown Arena, many more attractive entertainment events will come to town. However, we still have a long way to go. AEDA is helping drive a number of approaches to improve our situation:
– Mixed-Use Development: Places where residents can live, work and "play" – centers that combine housing (see more below), cafes, shops, services and jobs.
– Redevelopment and Repurposing: Particularly for those vacant and rundown structures that dot downtown.
– Gathering Places: Encouraging the development of public spaces to accommodate street fairs, events, and other activities where community members and visitors can gather and interact.
– Riverfront Development: Encourage development of land adjacent to the Savannah River in the downtown area, emulating cities like Chattanooga.
A vibrant downtown will certainly make our area much more attractive to businesses and their employees considering either relocating or expanding.
Affordable Housing and Associated Infrastructure: As much as available workforce and the development of such workforce are critical to attracting new business, affordable housing and transportation for that workforce is just as important. When new workers arrive, they need to find places to live. Our area needs to do a better job of planning for new residential development that provides a mix of different housing types, including affordable and low to moderate income housing options. In particular, as noted above, there needs to be growing housing inventory and options in the downtown core. Related to housing, workers also need affordable public transportation to connect residents to jobs, services and recreation. Again, AEDA is working on these key issues with the appropriate authorities.
Workforce and Education: As noted in my previous columns and above, a large and well-developed workforce is necessary to attract business to the area. We are fortunate to have the large and strong school system in nearby Columbia County. However, Richmond County schools continue to lag behind. Some good strides have been made in Richmond County through programs like the Textron Specialized Vehicles' RPM program, which has done an excellent job of educating and training at-risk high school students. In addition, when Junior Achievement (JA) opens its facility this fall, our middle school students in the CSRA will get a big boost in the areas of business education and financial literacy. Finally, the Augusta Metro Chambers Students 2 Work program, in collaboration with its business members, has been outstanding in providing internships to high school students to enhance their development. However, we, particularly the business community, need to work with our schools to increase grade-level literacy, provide even more internships, work-based learning and apprenticeships.  There is no greater investment we can make than in our future workforce. Again, AEDA is on the forefront of helping to address this issue.
As I have noted in my previous two columns in this newsletter, the CSRA is well-positioned for increasing economic development. However, the items I identified above can stall out our economic development momentum. We are in competition with many cities of similar size to attract business. Making investments in creating a more vibrant downtown, providing more and better affordable housing and improving our K-12 education will ultimately pay large dividends in making the CSRA a formidable competitor in economic development. It is the responsibility of all of us to help make this happen!