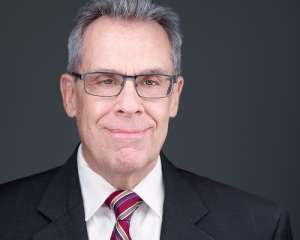 "Culture eats strategy for breakfast." That quote from a famed management expert, Peter Drucker, is familiar to any of us who have studied how to lead modern organizations. Drucker's quote implies that your company's culture is what determines your firm's success, regardless of how effective your strategy may be. However, I take issue with that interpretation. What I believe Drucker meant is that in order for a company's strategy to be successful, it must have a company culture that allows it to execute the strategy appropriately. The bottom line is that the people who have to implement your strategy have to be "on board" with the strategy and committed to its implementation. So, my belief is that strong culture and strategy are complementary and their integration is critical for company success. A firm with a great strategy, but poor culture will be unable to execute that strategy, while a company with great culture and poor strategy will have nothing valuable to execute. However, the role of company culture goes far beyond its symbiotic relationship with company strategy, and today's column digs deeper into that role.
However, before we can dig deeper, we need to understand what company culture is. Company culture is comprised of the behavioral and procedural norms of the firm. This can include such elements as ethics, values, codes of conduct, policies, management style, goals and expectations, and behaviors and attitudes. Company culture is often characterized as the "personality" of the company and often describes the work environment. Obviously, that work environment is most important to both current and potential employees of the company.
As you might imagine, company culture is front of mind for those applying for jobs. In a recent survey from the worldwide placement website, Indeed, 72% of job seekers indicate that they believe it is either very or extremely important to see details about company culture in a job description.  As I have discussed in previous columns, while pay and benefits are important to both attracting potential employees and retaining current employees, company culture is typically the bigger difference maker.
In our current environment, where more people have been quitting their jobs than in any previous time, the influence of company culture on current employee retention is probably its most important attribute. In a recent study, nearly two-thirds of those surveyed listed company culture as one of the most important reasons they chose to stay with their current job (or start looking for a new job). So, if you want to retain your best employees (which is critically important in the current tight job market), you need to examine your culture and make sure it is an attractive environment for your employees, which also translates into your success. In order to have a strong company culture, here are some of the attributes that I recommend you incorporate into your culture:
Have Strong Company Values and Have Your Leaders Live Those Values: Employees are attracted to honesty, integrity, and strong ethics as company values and expect leaders to role model those values. They also want fellow employees to have values similar to theirs.
Treat Employees with Respect: Consideration, courtesy, and dignity are highly valued by employees, as well as their perspectives being taken seriously.
Managers/Leaders/Executives Should Know their Employees and their Needs Better: Understand each individual's needs in terms of job flexibility, time off, and benefits. The better you understand and meet each individual's needs, the more you will engender loyalty and better performance.
Investment in Employee Skill Development: The rationale is similar to attribute three above. Your investment in the employee will again engender both loyalty and performance. Both three and four demonstrate the cultural attribute of caring about or supporting the individual. Clearly, this is a highly attractive cultural attribute.
Other Elements of a Supportive Culture: Show gratitude and appreciation. Involve employees in decision-making, provide honest and respectful feedback, and LISTEN!
Autonomy, Independence, and Trust: Employees thrive in cultures that provide some level of autonomy and independence in their work and to be trusted by leadership, once they have earned that trust.
Opportunity for Humor and Fun: All work and no play will typically limit employee performance. Consider occasional fun off sites and have a tolerance for appropriate humor to help provide an environment where people want to work.
Create an Environment of Collegiality: Do not tolerate workers who take credit for the work of others or who shirk responsibility. An environment in which employees care about each other will typically create a culture where they will help out each other.
While I have captured a number of them, I am sure that I have not captured all elements of a strong company culture. You should spend some time reflecting on what you think makes a strong culture in your company and you should probably also ask your employees how you could improve your firm's working environment. Like everything else in business, your culture is subject to continuous improvement.
I hope you will continue to improve your company's culture, which I believe will result in improved employee retention. In addition, as your culture improves, it will also positively impact the execution of your company's strategy.