Dr. Rick Franza, is the Dean of the Hull College of Business who discusses a different, timely business topic each Monday in this column. This week, we're looking at how war between Russia and Ukraine could impact CSRA businesses. The interview has been edited for clarity and impact.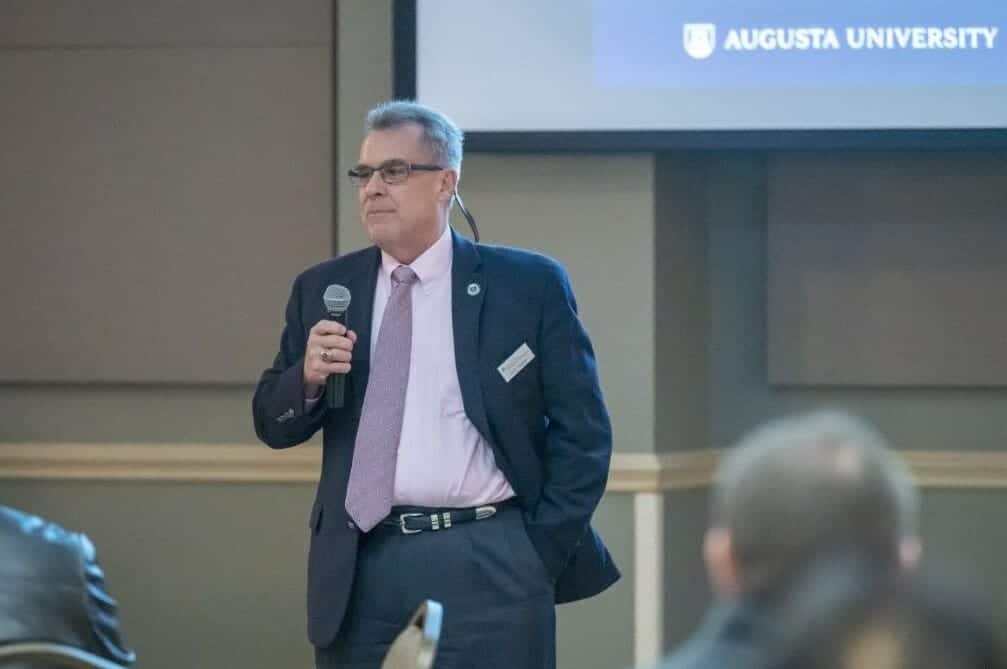 ABD: What kind of impact will a war on the other side of the globe have on local businesses?
Rick: The most immediate impact is in oil prices. The good news for us is that at 80 degrees, we won't have to buy heating oil and gas. But it becomes a big deal for people who drive cars a lot. In the last year it's already gone up by $1-1.50 per gallon. There will be an impact, but how much and how long is the question.
Russia supplies a significant part of the world's oil, so there'll be a shortage. As the supply goes down, the price goes up. As a country we may have to tap into our strategic oil reserves, in part to help supply our allies.
The only country probably that has the short-term capability to make up the difference is Saudi Arabia, so we'll have to work with them.
ABD: Will this affect the supply chain problems?
Rick: I don't think it will affect any of the supply chain. Overall, our supply chain issues have been getting better. A lot of the covid-related problems are being relieved, less people are missing work because of covid, so we'll be getting some relief from the covid side.
But there could be a domino effect if the shortages of gas impact the truckers. Then the cost of the supply chain will go up and it will exacerbate things more. It's a real tricky time.
ABD: How does inflation factor into this?
Rick: The Fed still wants to raise rates and they probably should to stem inflation. But there are things out of their control that they can't stop, like oil prices. Wars are pretty good for an economy but in this case the effects on us are pretty negative.
ABD: What about the threat of cyber-attacks?
Rick: Cyber-attacks are always a concern, and they're a highlighted concern right now. I heard a commentator say that there are only two things Russia is good at: producing oil and hacking. As countries impose sanctions on Russia, it prompts Russia to go to a whole array of resources and that includes hacking. That's kind of a bogey man but a real one – we just don't know where or when it will happen. We should take a reasonable approach to be as protective of our information as possible.
ABD: Any other possible financial issues resulting from this conflict in Ukraine?
Rick: Another under-the-radar issue is the Russian oligarchs. Great Britain says it stimulates its economy by the oligarchs spending their money. If their accounts are frozen it could affect the economy, but that'll be more a long-term, trickle-down effect.
ABD: What does the future look like for the CSRA with this situation?
Rick: I don't have a good crystal ball to see anything other than the impact we're already seeing in oil. We know the price is going to go up, the question is if we'll have shortages and if that'll impact travel. There's also the threat of hacking. I think the folks at Fort Gordon will be busier than ever.