Faithful customers kept Thai Kitchen alive during pandemic
The pandemic was hard on many local businesses and sadly, some didn't survive. But others made it through that unsettled period and are still alive. Over the next several weeks, we'll look at their stories and what made the difference for them.
Despite its small footprint, a solid customer-base helped Thai Kitchen in Evans survive two years of pandemic shut downs and restrictions that closed some bigger restaurants.
"We have to thank our customers," Marasri Ortiz said. "They're the reason we're still alive."
Manuel and Marasri Ortiz opened Thai Kitchen in 2013 in a cozy storefront in the Evans Kroger shopping center on Washington Road. The restaurant interior sparkles with ornate Thai décor but the small space contains just nine tables and four booths.
Before the pandemic hit, Thai Kitchen already had a steady take-out business supplementing their in-person dining. When pandemic restrictions shut down the in-person dining, they continued to serve their customers with take-out, and added a delivery service option.
"Before we were so busy, but the pandemic cut us back by 30 percent, and some people didn't come at all," Marasri said. "The delivery service helped us a little bit."
Still, because of the years of good food and pleasant service, many of the faithful customers continued to order take-out during the pandemic, even making the trek from as far as Thompson and Appling. Manuel would greet the customers at the front door with the food bagged and ready to go.
That continued support meant a lot to Marasri, who enjoys cooking the food of her native Thailand.
"The customers come and eat and enjoy," she said. "I'm so happy with what I do."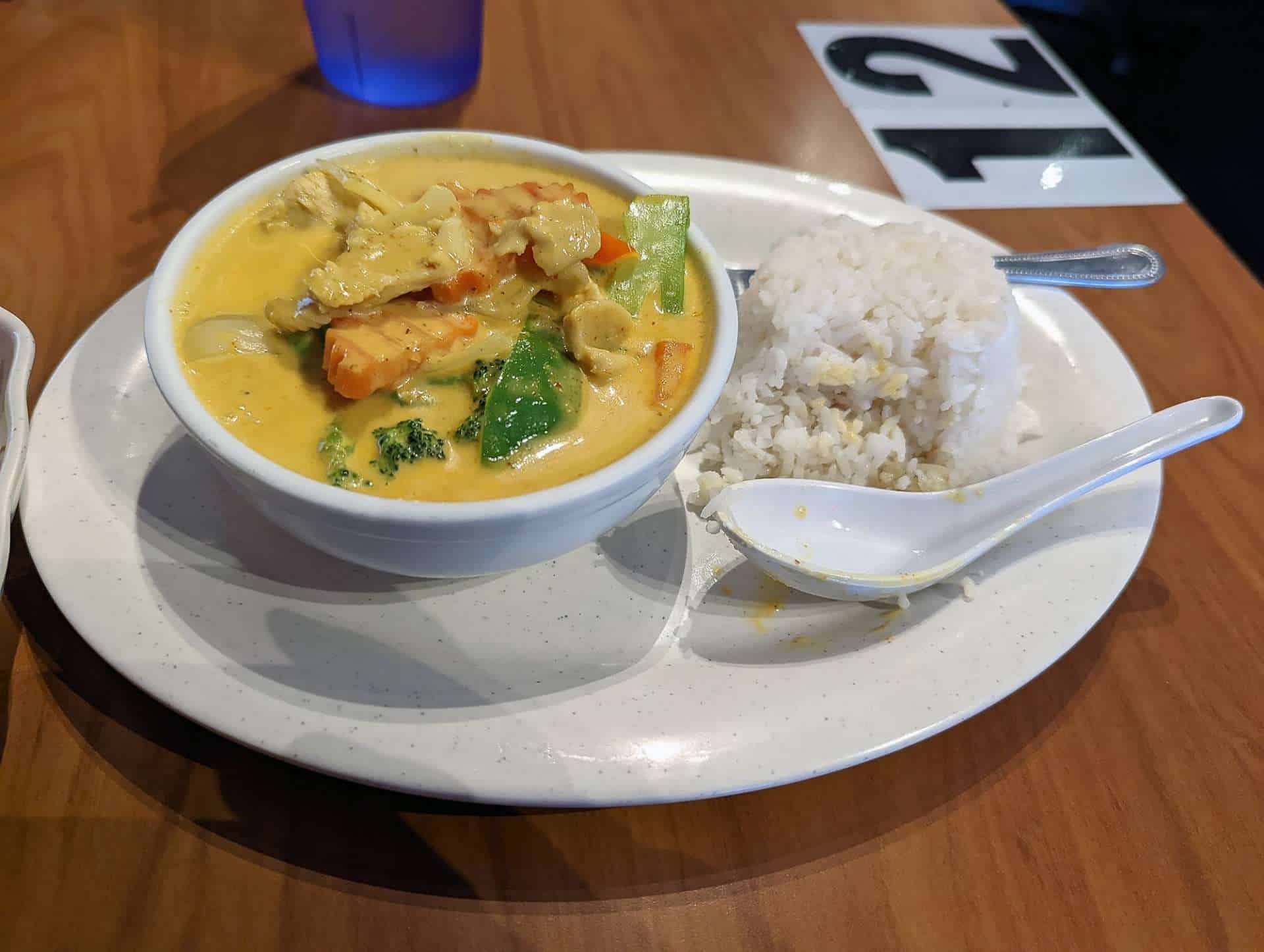 Thai Kitchen made its employees a priority and kept paying them during the pandemic.
"I didn't make money, but I had to hold everyone with me," Marasri said. "I still paid all the workers. I'm happy with all my workers."
After more than a year of being closed for dine-in service, Thai Kitchen finally reopened fully last year with some rearrangement of seating to maintain social distancing. And many of the faithful customers responded.
"They were happy to see us open," Marasri said. "I'm thankful they like our food and the service we have done for them."
Marasri said the pandemic showed why businesses need to be prepared for the unexpected.
"When you get to the top, you can have success one day and then everything is down the next," she said. "You have to prepare for that. If business is down but not dead, you can still run the business."
Business hasn't returned to the pre-pandemic level, but Thai Kitchen has survived. Some of the staff left during that time, and like most restaurants, they're having difficulty finding replacements.
Manuel and Marasri are looking ahead for ways to bounce back all the way, but also stay ready for any other unexpected setbacks. And high on the priority list will be keeping their customers happy.
"I say 'Thank you' to my customers for supporting me all the time," Marasri said.