Dr. Rick Franza, Dean of the Hull College of Business, discusses a different, timely business topic each Monday in this column. This week he talks about the benefits of having a Small Business Development Center office in Augusta. The interview has been edited for clarity and impact.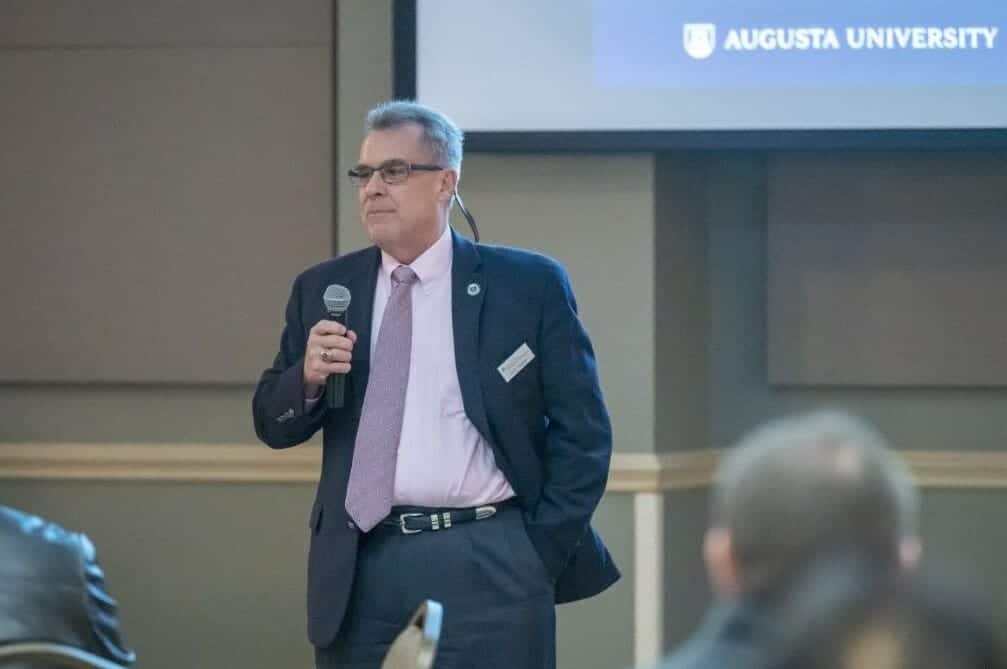 ABD: The CSRA has an active Small Business Development Center, under the auspices of the University of Georgia. What is its history and purpose?
Rick: They've been around since 1977. Dr. William Flewellan, the dean of the UGA school of business at the time and a dean from Cal Poly came up with the idea, and the Small Business Administration allocated some money to fund eight pilot programs, one at Georgia. It was a similar idea to the agricultural extension offices. Now, there are 18 SBDCs across the state with UGA as the coordinator.
Their mission is to enhance the economic well-being of Georgians by providing a wide range of educational services for small business owners and entrepreneurs.
Here are some interesting statistics: In the last five years, 1,968 new businesses were started by Georgia SBDC clients, resulting in 13,123 new jobs and $9.2 billion in sales. Last year alone, they consulted with 5,382 clients and ran training programs attended by 6,151.
ABD: It sounds like the SBDCs have a big impact. Why is it so important for small businesses and the community to have something like this available?
Rick: There are small businesses and there are entrepreneurial ventures and the terms can be used interchangeably. But I think of entrepreneurial ventures more as being in the tech sector, startups with high growth potential. But a small business is usually on a path to be just that – they're just going to be a small business.
But small businesses are often the engine of a community. A lot of job growth comes from small businesses. In general, for the community, it builds the tax base. The more successful a business is, the more money for the community.
A lot of people, though, have great ideas for a business but don't know things like how to evaluate the market. Someone may be a great landscaper but doesn't know about finance. The SBDC helps them be poised to grow.
The SBDC offers a variety of services – some free, others at a relatively low cost – on things like economics and finance, planning, marketing, management, legal, raising capital, and others. They provide training and direct consulting services.
The office here in Augusta is very well run. It has four people working there, and the director, Rick McMurtrey, used to run the Sonic franchises in the area, so he has a wealth of experience.
ABD: How do they help people who've already been in business for a while?
Rick: Often, as you grow a business, you get caught in a no man's land of moving from doing things informally to more of a formal process. It's often difficult for those companies. So even a company that has proved viable, as it starts to grow, will need the SBDC.
ABD: At the Hull College of Business, you're also training people for the business world. What's the difference between what you do and what the SBDC does?
Rick: A lot of people don't have business training, but they typically won't come here and get a degree, so they need a place like the Small Business Development Center. I sell higher education – what most small businesses need is not what we provide. We're educating, this is more training. Education is long term but training helps them solve the problems they have right now.
We're complementary, not adversarial, so I'm a big endorser of the SBDC. They offer training at a reasonable cost or for free and they're very user-friendly.