Pickleball is one of the fastest-growing sports in the CSRA and America. It's easy to learn and fun to play. It's a racquet sport and a cross between tennis, badminton, and ping pong, but played on a smaller court.
Pickleball is also good for your health which is what brought brothers, Dan and Jon Lawson and David Pope together to form the athleisure company Good Get Apparel. Jon is a pulmonologist, Dan and David were in the technology side of healthcare.
"We all understood the health benefits of playing pickleball, but what we couldn't find was the right clothing to wear for playing the sport," explained Pope. "So, we invented Good Get Apparel to provide clothing that doesn't just look good, but feels good when you are in motion."

ABD recently reported about the opening of Dink'd at 500 Furys Ferry Road in the spring of 2024. It will feature a nearly 30,000-square-foot Pickleball Entertainment Center. Part of the square footage includes a second-floor mezzanine for viewing the action.
"With the rise in popularity of the sport and reviving community involvement similar to tailgating at a football game, we felt like the timing was right to launch our venture a few months ago."
The partners of the Evans-based company nailed the "good get" a pickleball term for an excellent shot. In just 90 days, the company's online store tapped into pickleball communities across the country and is now selling their athleisure wear in almost every state in the U.S. Their brand is also available at Escape Outdoors, 377 Furys Ferry Road.
Pope describes their clothing, ranging from tops and bottoms for men and women, as "feeling like butter" which is important for those who are moving around the court for the backspin, the dink shot, or an overhead slam.
"We are excited about the opportunities in the CSRA," he said. "I grew up swimming at Petersburg Racquet Club where 10 Pickleball courts are being built. Good Get looks forward to partnering with all of these venues to grow the sport."
To celebrate its first 90 days in business, Good Get Apparel is offering Black Friday deals on all merchandise, showcasing its commitment to the sport and its players.
"We're more than just an athleisure brand; we're a community of champions, friends, and pickleball lovers," added CEO, Dan Lawson. "Our Black Friday event is a celebration of this community and our journey so far."
For more information on Good Get and their Black Friday deals, visit www.goodgetapparel.com/ or their Facebook page.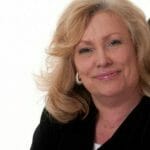 Editor's Note:
Mitzi Oxford is a veteran broadcaster and features writer who also worked at the same television station in Columbus, Georgia as Augusta's Brad Means! If you have a South Carolina story idea for Mitzi, please email her at mitzioxfordcreative@gmail.com.