With record economic growth and development taking off in Georgia, the Peach State will need to keep up with the pace to stay ahead of the game.
Chris Clark, President and CEO of the Georgia Chamber of Commerce, brought this idea to the table at the Columbia County Chamber of Commerce's Executive Luncheon series on Nov.15.
Clark used the state chamber's quarterly economic report for the third quarter to update them on the progress the state is making. He also took the time to walk business leaders through the challenges that lie ahead.
Clark began with good news, particularly for Georgia, as 2024 approaches.
"We're in a great place in Georgia," he said. "In the last five years, we've had record number of economic development announcements, year after year after year, to the tune of 22 hundred new projects moving to Georgia, investing over $134 billion. That's billion with a 'B' and that's just from investment and construction. That doesn't count employee payroll, and all the work and suppliers."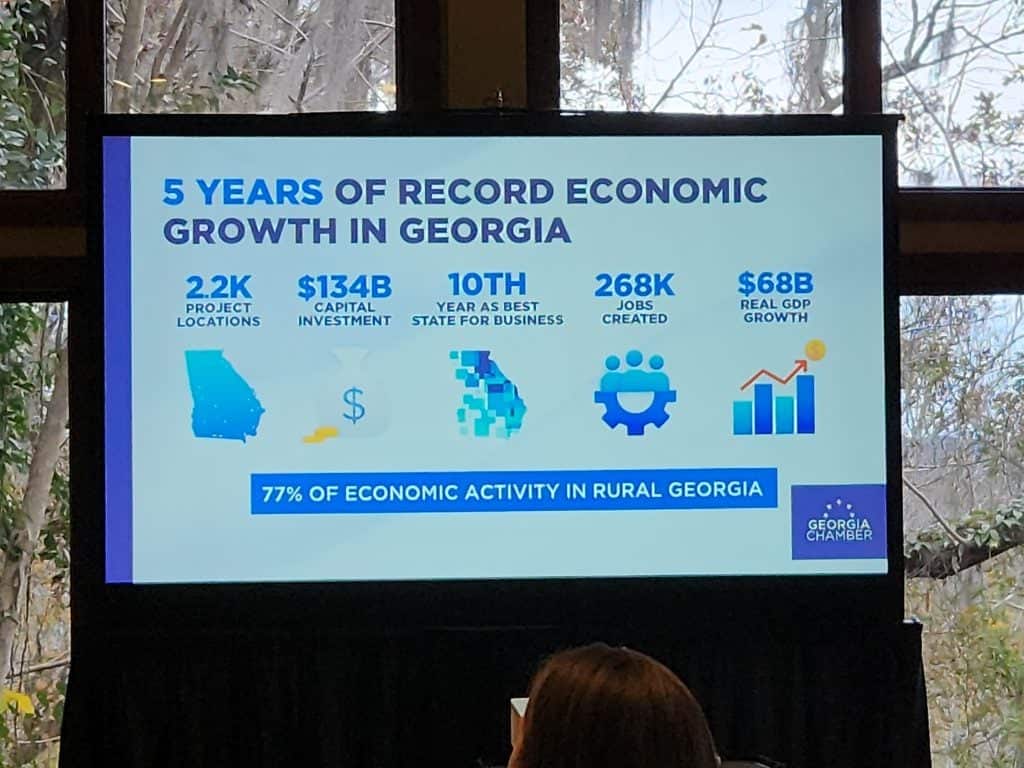 That's where, Clark said, businesses could potentially face problems. To meet the demand of that growth, Georgia businesses will need to hire 270,000 more people and they will compete against each other for new employees.
"There are three problems that we're dealing with. Number one, there's a participation problem. Folks that shouldn't be working at work," he said. "Number two, there's a preparedness problem. Young men and women that used to be very prepared for college, or very prepared for technical college, or prepared for the workforce are not so prepared. The third issue, which is the most fun, is there's a demographic cliff."
He said it will become especially noticeable over the next seven years. A number of factors are creating that cliff, including a drop in the birthrate that began in 2007, resulting in a smaller pool of potential workers. Baby boomers reaching the retirement age in 2030 also adds to this, and not enough people are in the pipeline to replace them.
Clark said there are currently 3.2 million working-age Georgians who are not working. He said they fall into different groups, starting with working-aged women who left the workforce or never entered it because of issues with available childcare. He said businesses must figure out a way to attract women by helping them access childcare.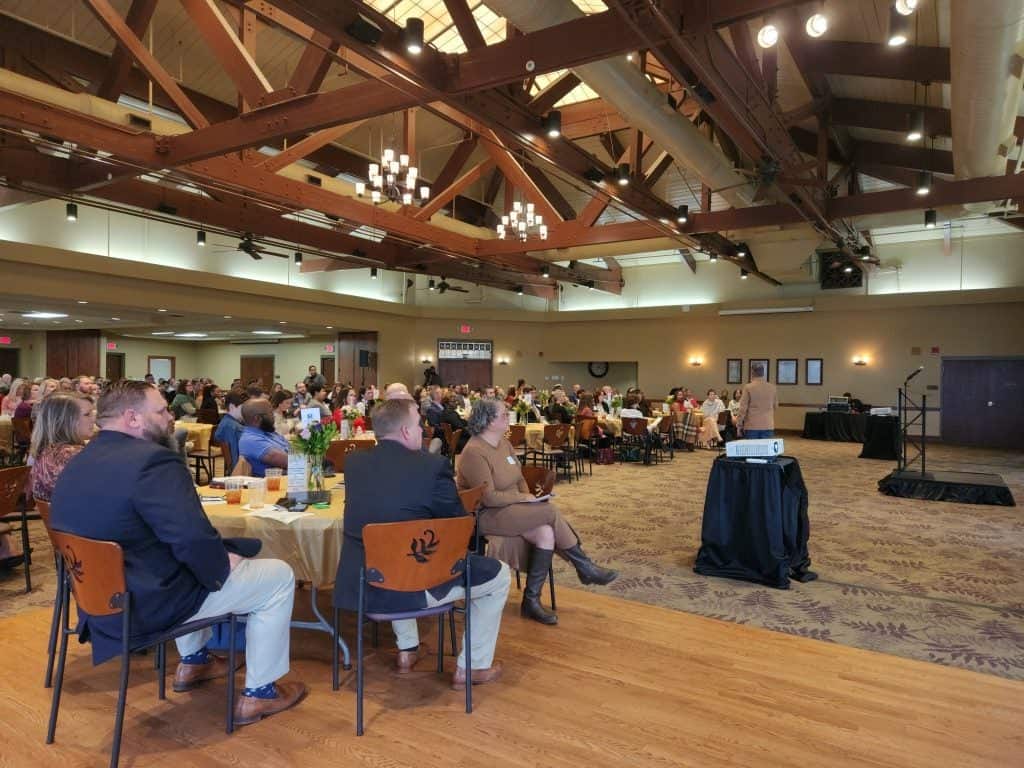 He said businesses must also get creative and look at population groups not currently being tapped for employees.
"You have veterans in this community that want to work, but you're not figuring out how to go connect with them. You have men and women that are looking for a second chance after they've been to prison. We have programs to help get them into work for you," he said. "You've got refugees in this community. They'll stay with you. They came to America to work. Men and women in this community that have disabilities that want to work and have a heart for work."
Clark pointed to the importance of training programs in high school that will give graduating students a leg up on getting a job because they have a marketable skill. He also said Georgia's technical colleges are a vital part of filling employment needs by training students while also offering apprenticeships and internships.
The Georgia Chamber of Commerce's third quarter report is available at: www.gachamber.com/q3/.
Do you enjoy and benefit from ABD's business news? If so, CLICK HERE to find out ways you can help ABD achieve and expand our mission!