Slim Chickens serves up a variety of familiar and unique chicken dishes.
Slim Chickens originally hoped to open in May and now the launch has been moved to mid-August, while the operating partner continues to seek the best talent in the market to help run the restaurant.
Jim Bennett, who is the principal of Peachtree Development and the franchisee of Slim Chickens tells ABD he feels the job market is getting better— thanks to decisions like Wednesdays by Georgia Governor Kemp to end federal pandemic unemployment benefits as of June 27
"It is definitely a MUCH more challenging environment to find employees but we are currently seeking asst. managers and shift managers, a little higher-paying jobs, which make it slightly easier to find good, qualified folks. We still have yet to seek hourly employees, which I am sure will be challenging in itself," said Bennett.
Jordan Trotter Commercial Real Estate brokered the sale as Bennett purchased the land and former PDQ building for $1.7 million dollars.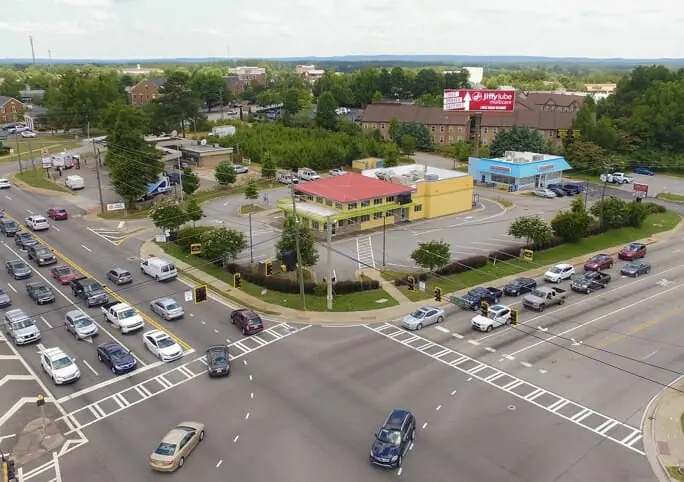 It is at the corner of Washington Road and North Belair Road.
A KFC is moving into the old Bruster's ice cream building nearby and Bennett will also compete with other established chicken concepts like Zaxby's, Bojangles, Chic-Fil-A, Popeye's, and others in Evans.
Slim Chickens serves both traditional chicken dishes and salads along with a twist in meals that include chicken tender mac bowls, chicken-n-waffles, and other unique recipes.
"We are interviewing people daily but will start advertising it more as we near opening mid-August," added Bennett.
Anyone interested in applying can reach operating partner Casey Kiker via email at casey@peachtreedev.com or by phone at 678-524-6177.
For more information on the concept visit www.slimchickens.com
Do you enjoy and benefit from ABD's business news? If so, CLICK HERE to find out ways you can help ABD achieve and expand our mission!