We run on coffee. Almost every week in the CSRA, there seems to be a new coffee outlet opening. Some are pop-up carts, others are brick-and-mortar. They have catchy names like Ubora, Buona, Goat Kick, Rooted, and Moon Beans.
Enter Vino Caffeen 'O into the mix with a truck that parks around North Augusta and Augusta, featuring freshly roasted beans and a variety of coffee drinks.
Owner, Ronnie Tidwell has a degree in nursing. Once the coffee bug bit him and his wife, Donna a few years ago, his education came in handy.
"I came across a wine and coffee shop in Macon and thought it was a fantastic concept," Tidwell explained. "I wrote the name of what our shop would be called on a napkin. That was the beginning and where the nursing of coffee beans comes in."
He learned how to roast the beans in a skillet in his backyard. The nursing, or nurturing if you will, was helpful in the constant 'roast and taste' process to make sure the flavor was just right.
Another key to flavor is knowing when to stop.
"When the beans start to sound like popcorn popping, that's when you know they're ready," he said.
Do people want piping hot coffee in the heat of summer?
"Some do, but I credit my wife when it comes to creating different recipes for iced coffees," he said. "Frappuccino, iced lattes, and iced Cubans are customer favorites."
And what about all of the competition?
"We aren't Starbucks or Dunkin, but we are slowly building a base and our coffee beans are now available at a couple of restaurants, including Finch & Fitch," Tidwell said.
The Tidwells hope to open a brick-and-mortar in the future and maybe that's when some of those wines will show up based on their original concept. For now, you can catch Vino Caffeen 'O during the week at Martintown Road in front of the Family Y in North Augusta or Augusta for Saturday Market on the River.
For information on additional upcoming locations or to learn more about Vino Caffeen 'O, visit them on Facebook or their website.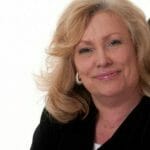 Editor's Note:
Mitzi Oxford is a veteran broadcaster and features writer who also worked at the same television station in Columbus, Georgia as Augusta's Brad Means! 
If you have a South Carolina story idea for Mitzi, please email her at [email protected].