A training partnership between the Savannah River Site and Aiken Technical College has graduated its latest cohorts of students.
The SRS Apprenticeship School involves three missions at the site, Savannah River Nuclear Solutions (SRNS), Savannah River Mission Completion (SRMC), and Savannah River National Laboratory.
"The site is going through tremendous growth over the next five to 10 years and their workforce challenge is that a lot of their current employees have been out there for 40 years and are now retiring," said Dr. Steven Simmons, dean of the School of Technical and Continuing Education at ATC. "So, you've got to backfill those positions. But you also have new missions and need for brand new positions. So, now you've got twice the need than what they may have seen in the last couple of decades."

The program began in 2020 with 10 students. Enrollment has grown steadily each year, with 13 in 2021 and 65 in 2022. This year, 110 students graduated.
One apprentice was chosen from each of the three missions to speak on behalf of their classmates. North Augusta resident, Terrance Tillman spoke for the students with SRNS and spoke to anyone considering the apprenticeship school.
He had a more than 20-year career in the food service industry.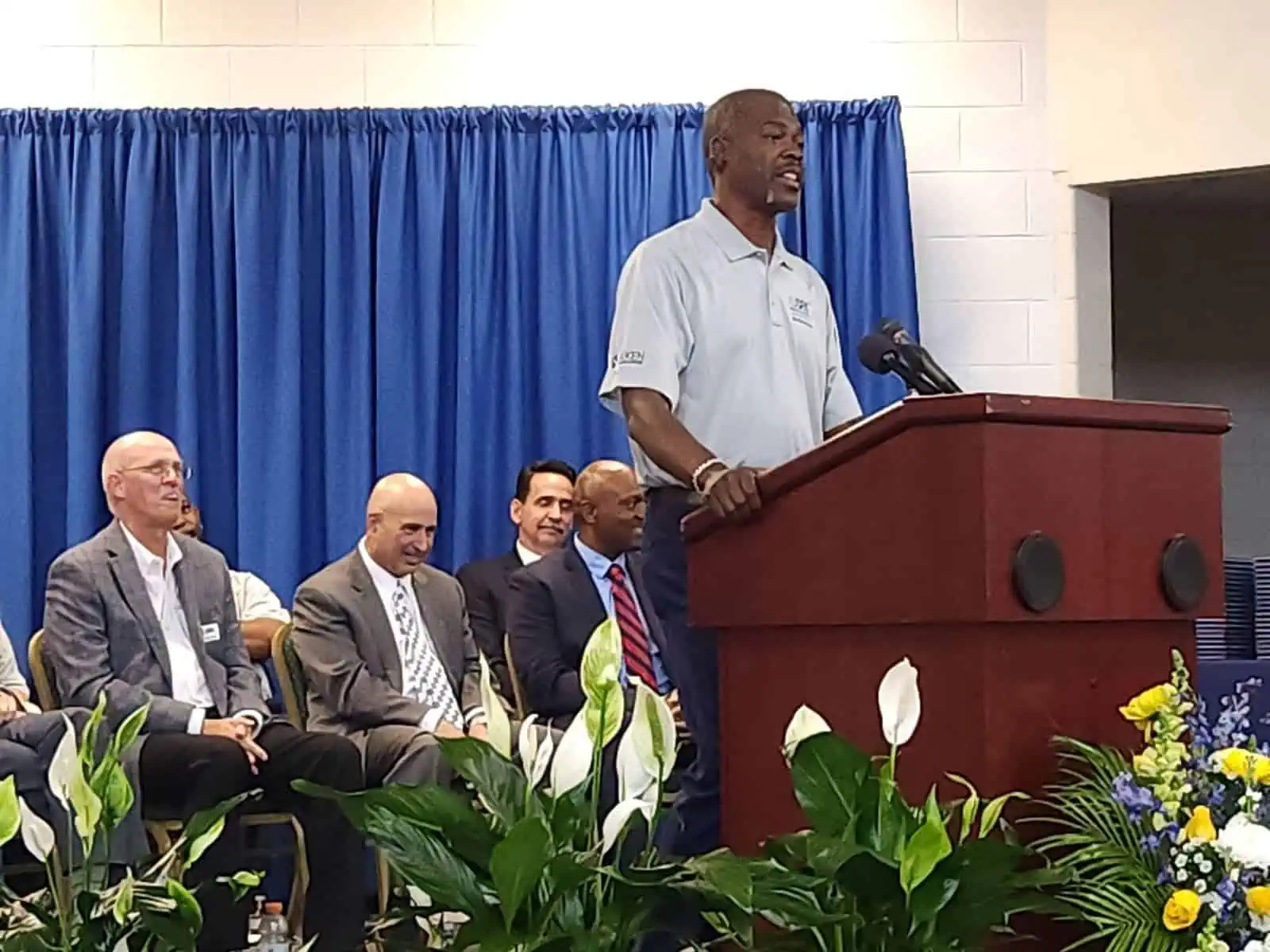 "It means new life for me, actually is a new opportunity to do something and the way the program runs, it makes it where you can change careers without worrying about how you're going to live," he said.
The program is a hybrid of days in the classroom and days on the job.
"Students get hired on board (by the contractors) and they are then enrolled in the apprenticeship program here at Aiken Technical College, where they're coming to class two days a week, and going to work two days a week," explained Simmons, who added the contractors are a major partner in the program.
"They're the major partner and they conduct the hiring at first. Then, we jump in the second phase of offering technical education," he said.
Dr. Dorian Newton, Site Training Deputy Program Director with SRNS, said in addition to the students studying at Aiken Tech, there are also 21 students going through the program at Denmark Technical College. Another one will start there in mid-September while Aiken Tech prepares for its next cycle.
"We'll start interviewing probably early to mid-fall, and actually start another class and a large class like this in January," he said. "The ones we're going to do in January with all three companies again, we're probably going to be utilizing both Augusta Tech and Aiken Tech."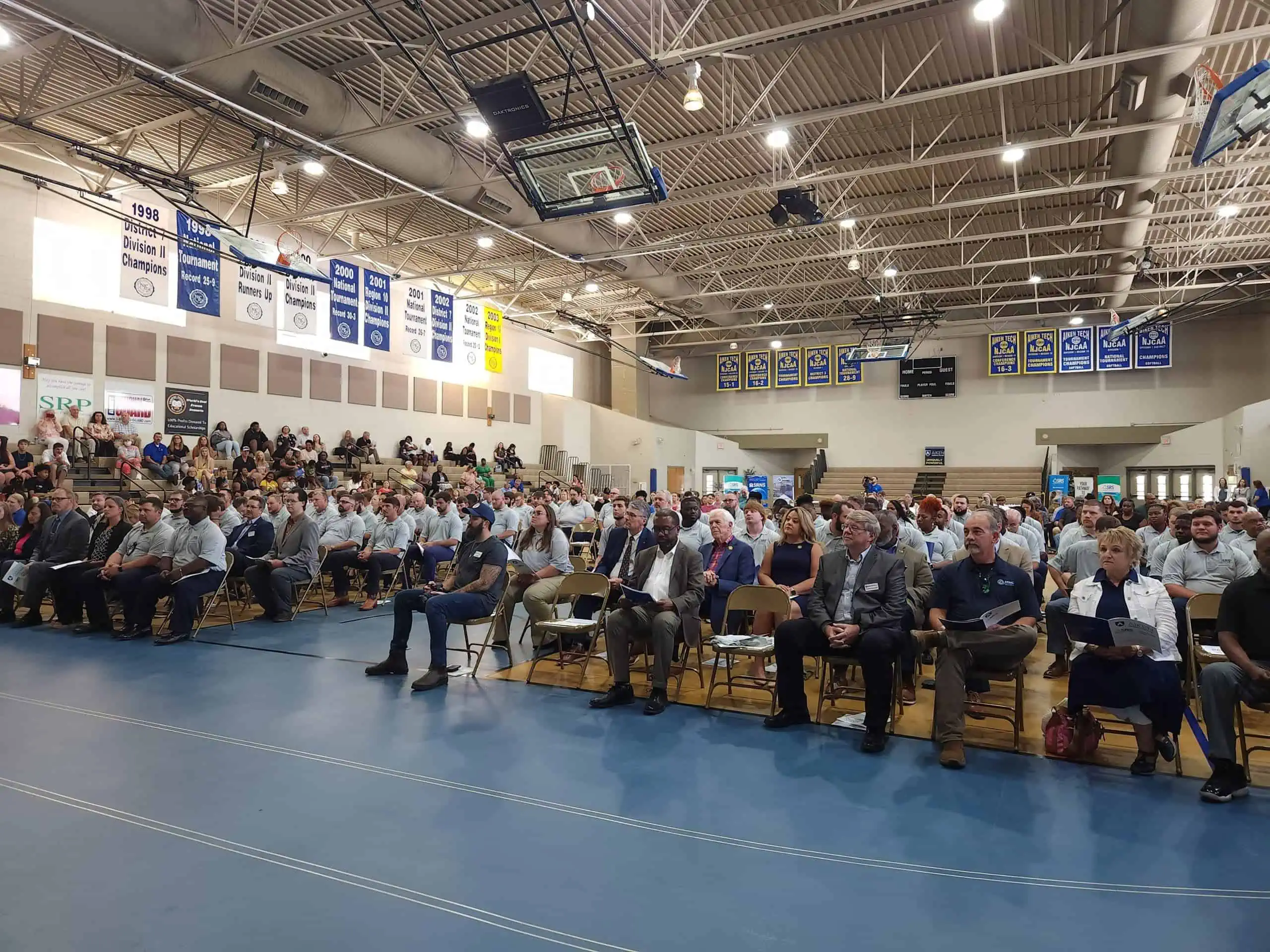 Students in the program come from all walks of life and career backgrounds. Brittney Lambert of North Augusta had been a dental lab technician for four years.
"So, this was a very big change for me," she said. "I thought that it was a great opportunity. And I'm looking to just go ahead and get my qualifications and move up the ladder, as far as it'll take me."
Tillman said the eight months of classroom and on-site training prepared him for a lot of things, including how to develop relationships at work.
"It's taught us a lot of things as far as how to work with each other. We don't know exactly what we're doing on the site yet, but it taught us how to work with each other, how to depend on each other," he said.
Newton said they are also meeting with area high school career counselors and students to gauge interest in future apprenticeships.
"We're also working to try to get students where they can come out to the site and visit and we can share those opportunities with them," Newton said. "We're trying to make this as visible as we can and as transparent as we can."
Tillman encouraged others to become involved with the opportunities if they can.
"Give it a shot for sure," he said. "Definitely give it a shot."