We are in the pollening season. What better time to open a car wash business? Last week, a new North Augusta car wash tested its equipment, and for three days, gave each customer a free wash, according to Christian Wahl.
On Wednesday, Wahl and his business partner, Brannon Graybill opened Moby's Car Wash, located at 421 East Martintown Road near Publix. They offered free washes through Friday.
"We had a bunch of folks," he said.
Wahl and Graybill, local real estate developers, chose the location because it's underserved. He said Dunkin' plans to open a new location next door, and a new townhome development will be located across the street.
"It's a good site with a lot of growth coming this way," Wahl said.
On the business's website, Graybill tells the story of how he used to love to visit a car wash with his father every Saturday morning. At that time, only the car, not the driver, went through the wash.
He said Moby's isn't like other local car washes, some of which have been bought out by private equity firms that try to cut costs whenever possible.
"We're locally owned and operated," Wahl said. "We want to be the Chick-fil-A of car washes; we're going to be service-driven."
Specifically, they plan to keep the business clean and have more employees available to assist customers, among other differences.
"We paid for all the bells and whistles, and we pay twice as much for chemicals," he said.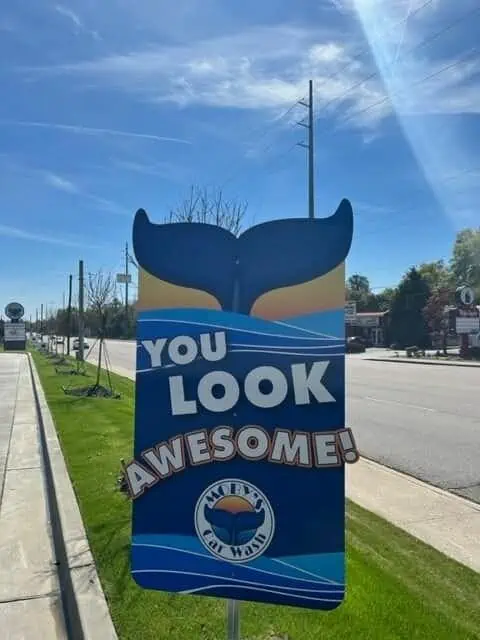 They also plan to open other locations on both sides of the river.
"We've got other sites we just haven't executed yet," Wahl said.
For more information, visit mobyscarwash.com/ or its Facebook page.