Brett Rickert just opened his sixth franchise location of a national fast-casual restaurant chain in North Augusta.
Yesterday morning, Rickert and his team, along with the city's Mayor, Briton Williams, and the North Augusta Chamber of Commerce, celebrated the grand opening of Freddy's Frozen Custard & Steakburgers located at 505 East Martintown Road, across the street from Monterrey Mexican Restaurant.
The restaurant serves a variety of meals, such as burgers, chicken sandwiches, chicken fingers, and hot dogs, as well as desserts made with frozen custard, including shakes and root beer floats.
Rickert said they celebrated the new location's soft opening on Monday.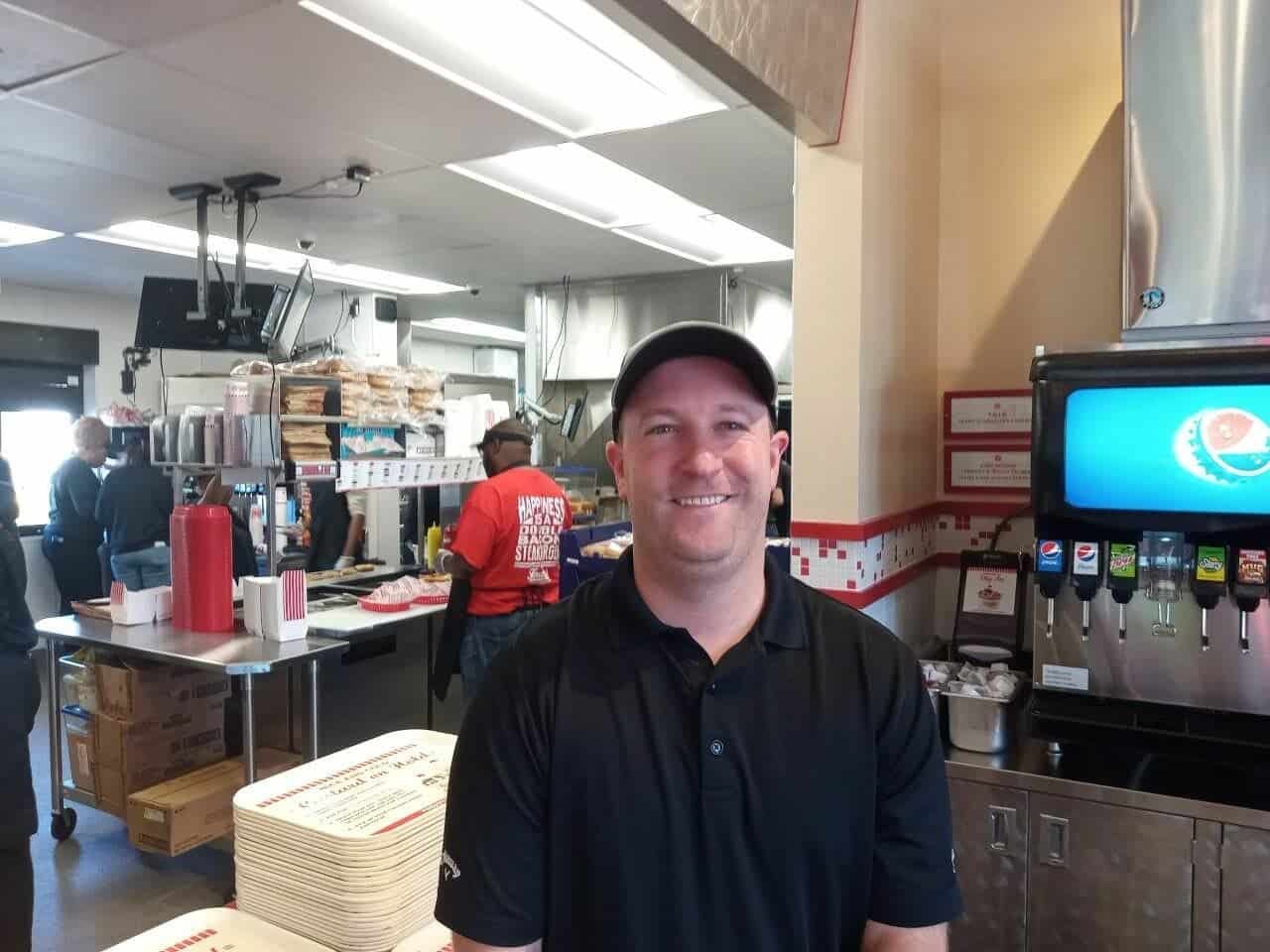 "We gave away free food for everyone to try," he said.
Founded in Wichita, Kansas in 2002, the restaurant chain has more than 450 locations in 38 states. A blog post on the company's website explains why Freddy's is referred to as a fast-casual restaurant, not fast food.
"Our fast-casual classification means our food is cooked to order, our Team Members are always friendly, and our focus is on quality, cleanliness, and hospitality," the post said.
Besides North Augusta, Rickert owns four locations in the Columbia market and one in Florence. He said it's always hard to predict how the restaurant will perform in a new market.
"The fact that people are already in line is a good sign," Rickert said.
Freddy's is open Sunday through Thursday, from 10:30 a.m. to 10 p.m., and Friday and Saturday, from 10:30 a.m. to 11 p.m. For more information, visit freddys.com/.