Every New Year's Eve and July 4, many people flock to fireworks shows or shoot them off at home. Brent Munnerlyn, a South Carolina fireworks entrepreneur, plans to capitalize on people's fascination with these visual displays by bringing what he calls a new business concept to the CSRA.
Munnerlyn, owner of Munnerlyn Pyrotechnics based in Lexington, will open the new store on River Watch Parkway and Claussen Road near I-20, according to Jordan Trotter Commercial Real Estate. Juli Means, Marketing Director for Jordan Trotter, said this store is not to be confused with Jake's Fireworks, which is also located in that same area.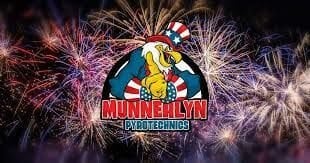 Munnerlyn's business hosts fireworks shows throughout much of the Southeast, including Augusta, Spartanburg, and Asheville. His services are available for a variety of events, such as weddings and concerts.
"We are excited about this location and how visible it is from I-20," he said. "Our store will offer a unique fireworks experience with products that have extreme color and duration."
Means said no further information about the new store is available at this time. ABD will update our readers as we learn more about Munnerlyn's plans.
For more information about Munnerlyn Pyrotechnics, visit munnerlynpyro.com or call 803-261-8615.